Top 5 homes and buildings with natural stone
Are you thinking about starting a new project or renovating your house and you don't know which materials to choose? Discover the most popular homes and projects on our website in 2022 made with natural stone and get some ideas for your façade and walls.
Caudwell International Children's Centre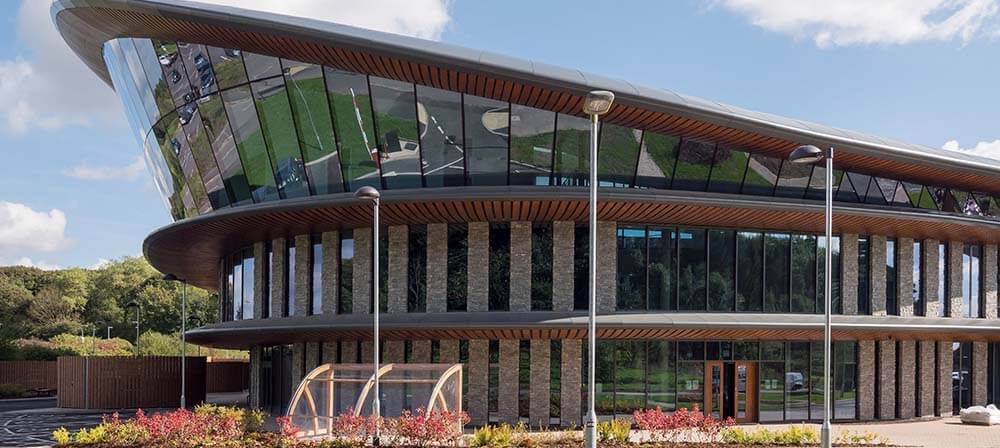 This 60.000 square-foot building is the first independent facility dedicated to Autism diagnosis, therapy and research in the UK, supporting children and their families. The design of this building created an environment where children with autism could move around while enjoying a calm sensory experience.
Taking this into account, the chosen materials where timber, glass, and natural stone. The StonepanelTM Nordic that covers the exterior walls not only helps to create this calm environment, but also improves the sound blocking and the energy efficiency of the building.
Find out more about this inclusive facility designed for children in our "Projects" section.
Residential homes in Pontyclun, Wales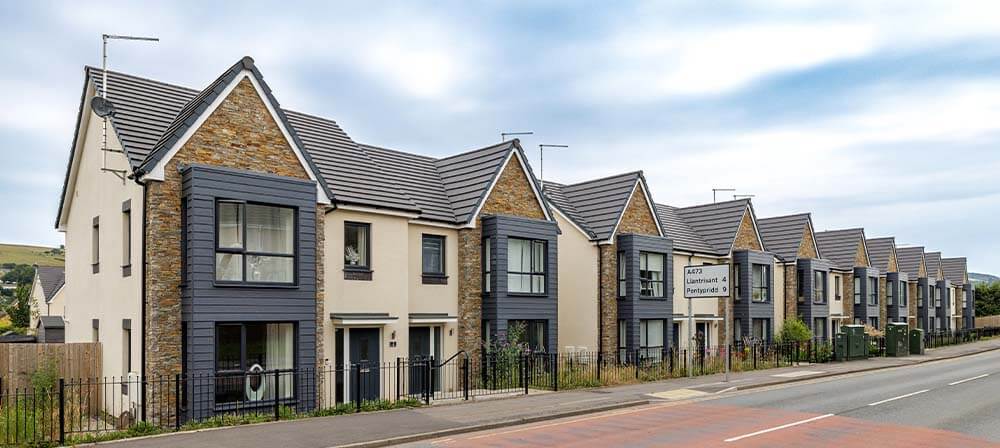 Designed by Buckmaster Batcup Architects, the Bryncae development on Bridgen Road, Pontyclun, aimed to bring housing to a growing commuter town in South Wales. The façade of each unit uses StonepanelTM Sahara as a wall cladding.
These natural stone panels, manufactured by Cupa Stone and exclusively distributed by Taylor Maxwell in the UK, are made with multicolor gneiss with a cement mortar base reinforced with fiberglass mesh, that ensures a safe installation.
Learn more about this residential community in our "Projects" section.
A subterranean Garden Pavilion with natural stone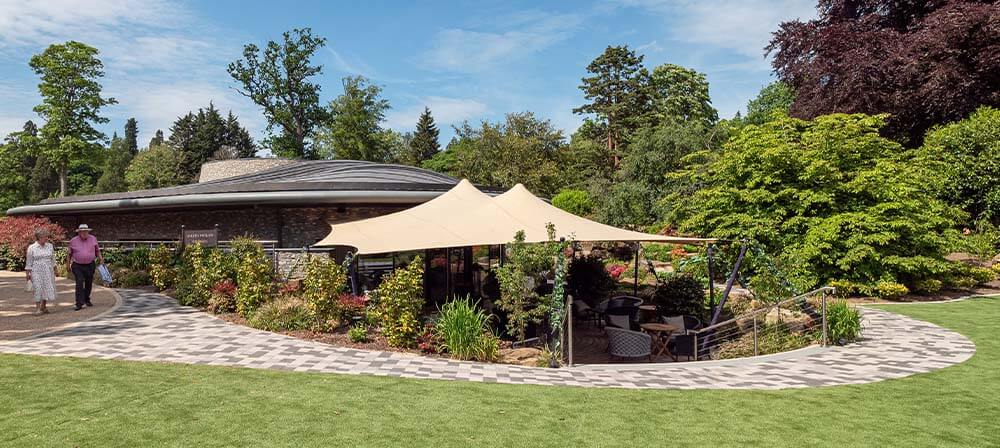 This new subterranean Garden Pavilion is located inside the Japanese-style gardens of Grantley Hall, a XVIII century country house listed on England's National Heritage List. The design of the building and the StonepanelTM Nordic that covers its façade create a contemporary style that allows it to blend with its surroundings.
This project designed by Bowman Riley Architects and developed by HACS Construction, achieved a carbon neutral status thanks the installation of a heat recovery system and a ultra-efficient room plan that helps with energy efficiency. Moreover, the use of materials like natural stone can help buildings with energy saving thanks to their thermal properties.
Find out more about this historic place in our "Projects" section.
A passivhaus with natural stone panels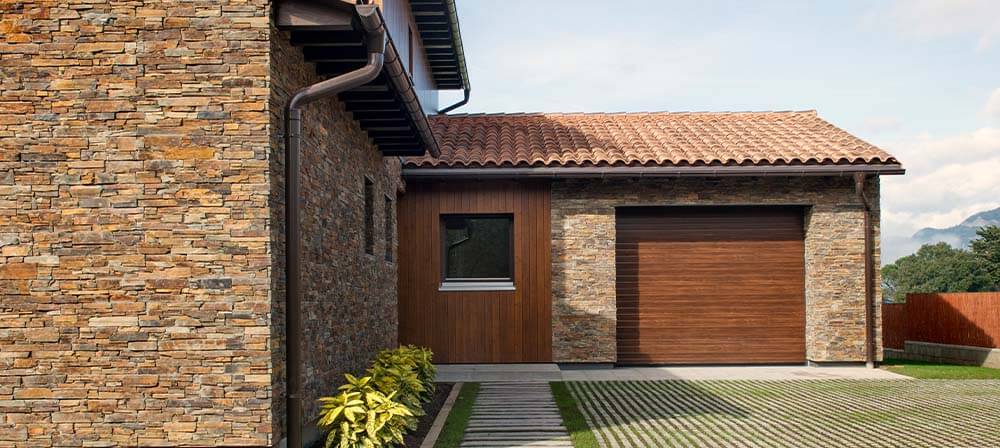 The design of this home, made by architect Guillermo Allegrini, centers around a sustainable plan and construction. The project was developed with the idea of being environmentally friendly and to prove that modern-style houses can be created using natural materials.
Known as "Las Estrella dels Vents", this house has a ventilated façade covered in StonepanelTM Multicolor. These natural stone panels are quicker and easier to install compared to traditional masonry, and they provide a uniform design with non-visible joints.
Learn more about this sustainable house in our "Projects" section.
A charming retirement home in France with the beauty of natural stone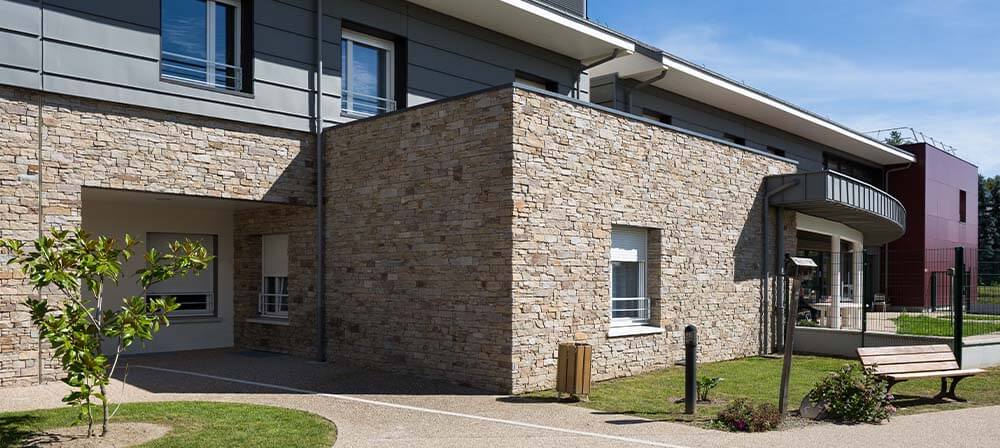 Created by architect Monique Barge, this 4600 square foot retirement home located in Limoges, France, was designed to have accessible spaces and warm colours that created a calm atmosphere.
The light colours of the granite that make up each panel of the StonepanelTM Sylvestre that covers its façade create a homogenous and peaceful design perfect for this project.
Find out more about this charming retirement home in our "Projects" section.
Are you looking for inspiration for your new house or renovation project? Contact our team of experts in natural stone to find the best materials.