"Passivhaus" in Catalonia
Efficient and natural homes

Location
/ Spain

Year
/ 2015

Design
/ Guillermo Allegrini

Product
/ Stonepanel™ Multicolor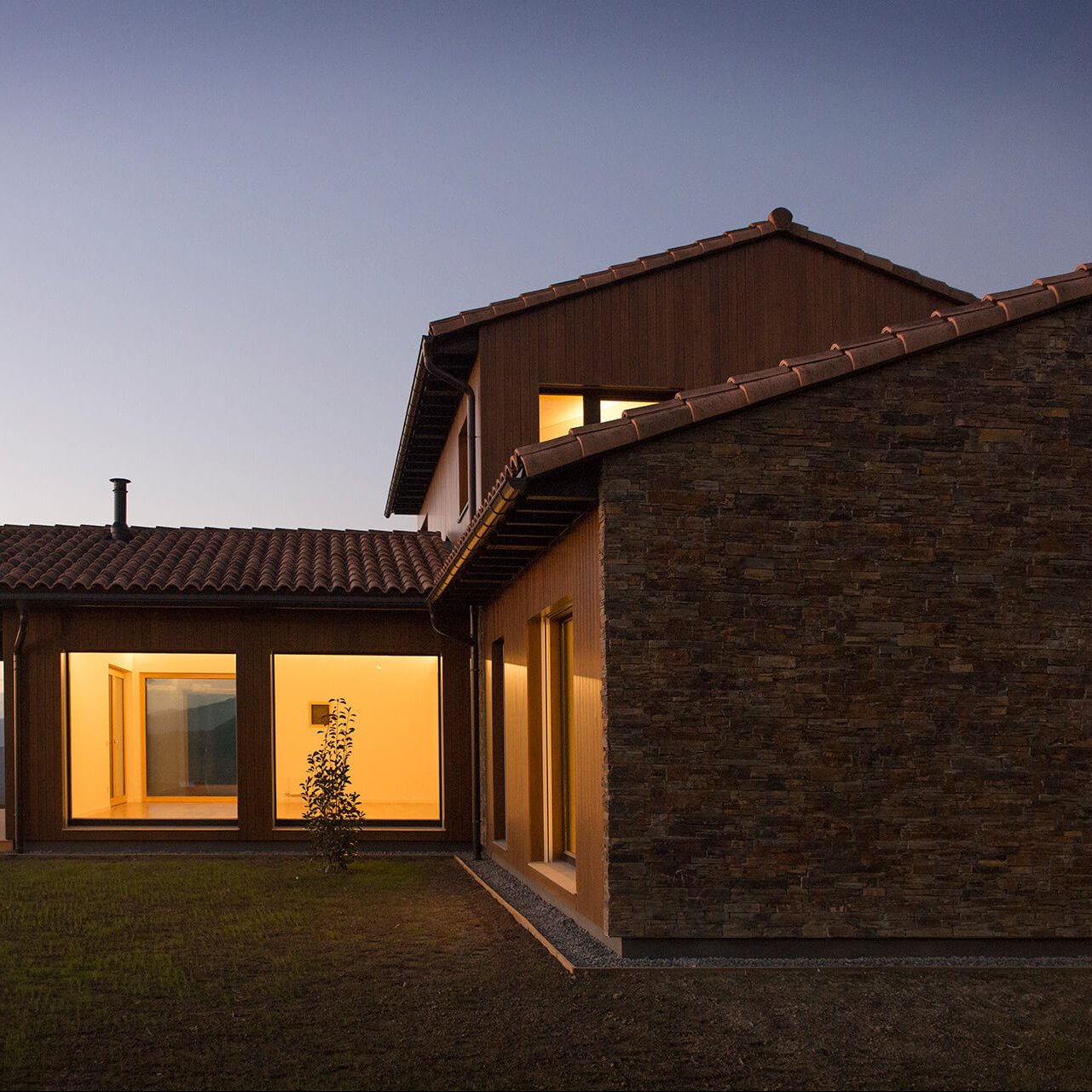 Energy excellence, environmental quality and environmental consciousness
Sustainable home
The architect Guillermo Allegrini's adventure got underway in early 2014 when he received a call from some clients who were looking to build a house in Cantonigròs, a village in L'Esquirol in the province of Barcelona. Guillermo had previously been involved in the world of bio-architecture and certified passive houses, which meant that, turning his back on current trends in Spain, he put all this knowledge into the project and put sustainable design and construction at the heart thereof.
His role was not only to design the project, he was also entrusted with the installations, meetings and construction details; keeping track of the manufacturing, assembly and finishes; as well as getting his hands dirty, always with the support of a team of professionals who worked in harmony and with a clear objective in mind: to bring this unique and natural project to life.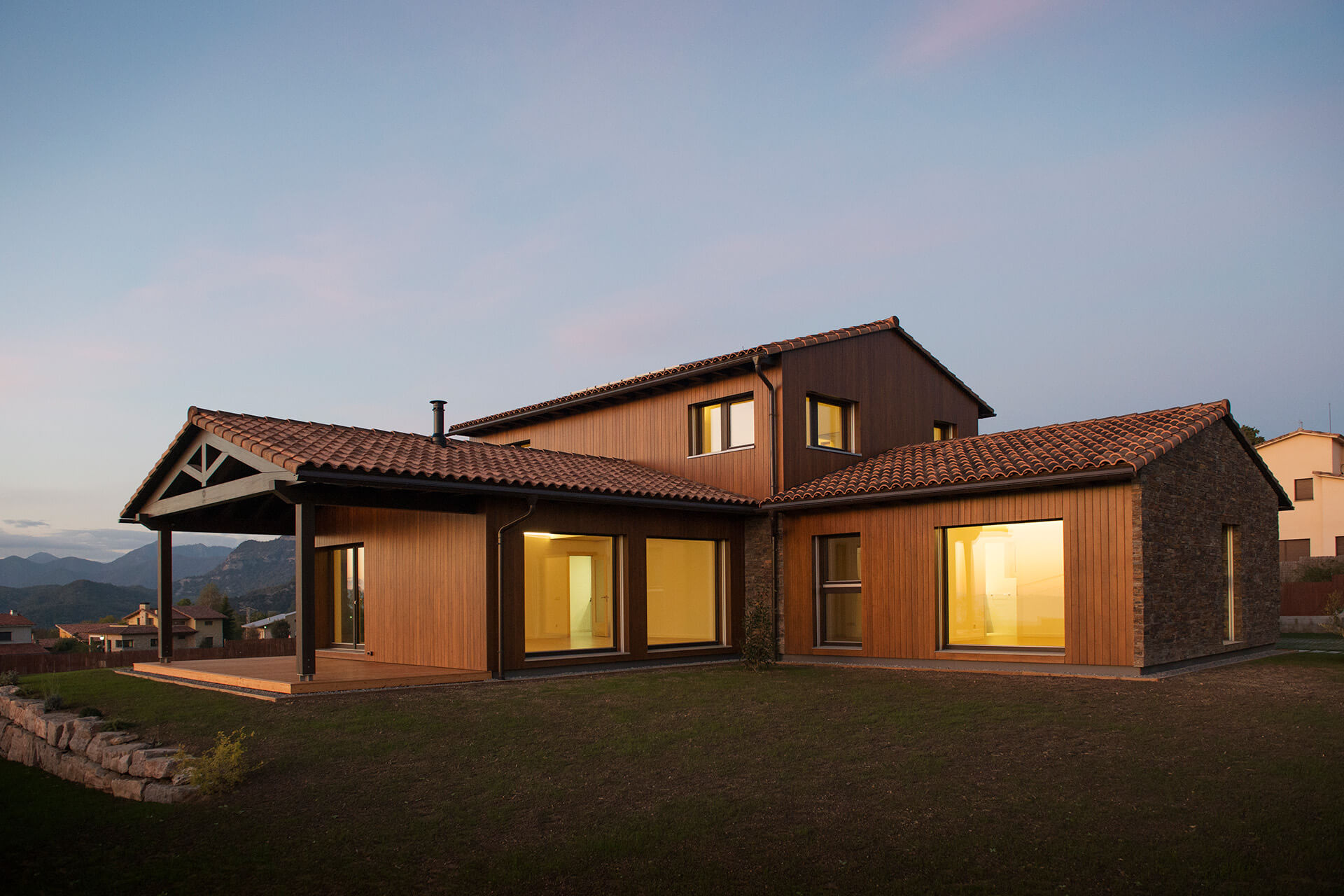 La Estrella dels Vents
One of the main premises of this project was to use natural building materials, not only out of respect for the environment, but also to prove that it is possible to build high quality homes with the basics of nature: stone, wood, earth and straw. The PassivHaus standard was the most appropriate for the project and took into account the following premises: a compact design with little exterior skin, south-facing windows, no thermal bridges, airtightness and thermal insulation and maintaining permanent mechanical ventilation and natural cross ventilation in summer.
The property called "La Estrella dels Vents" was brought to life in the Pre-Pyrenees, resulting in a home with energy excellence, environmental quality while being respectful of the environment.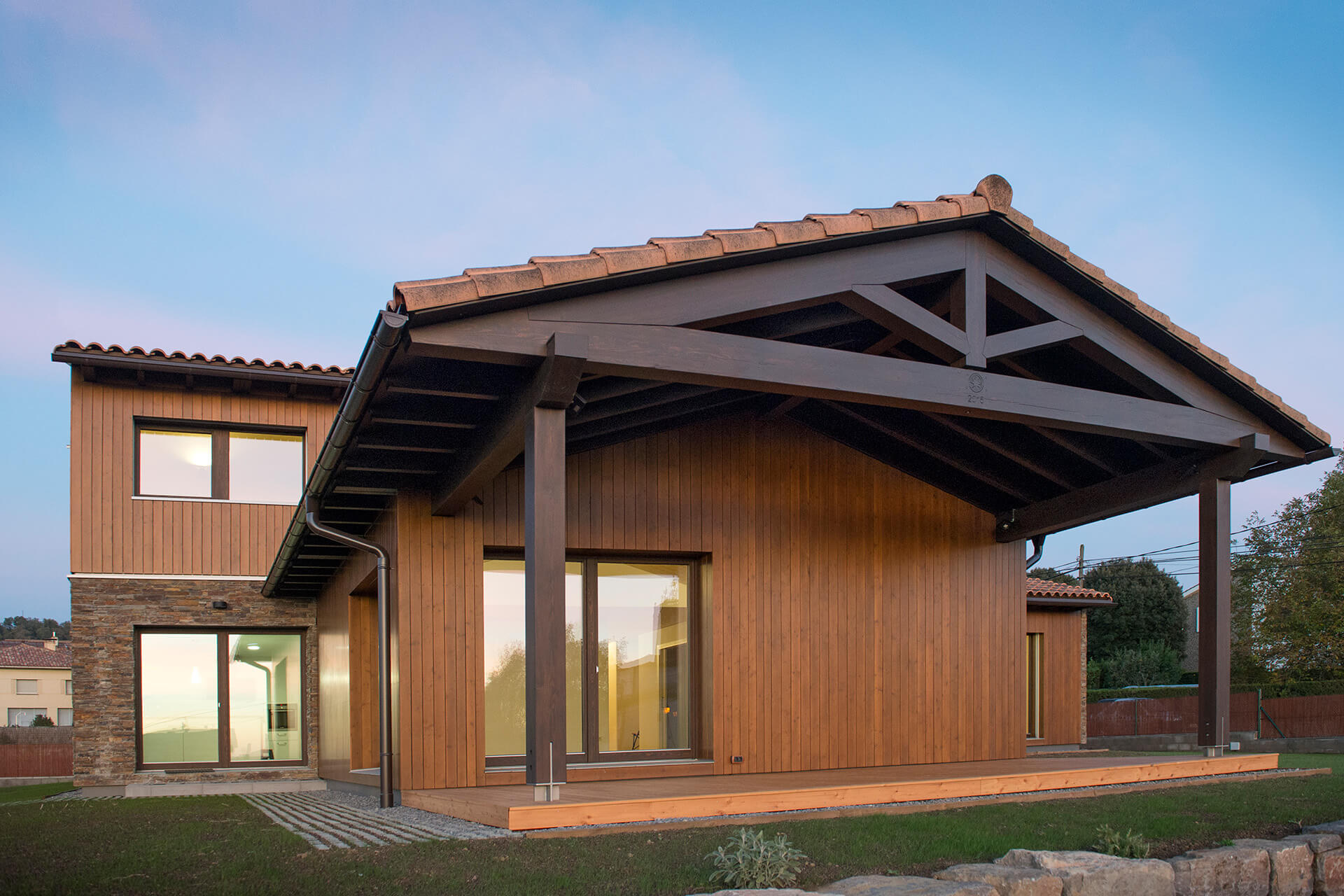 A façade ventilated with STONEPANEL™ panels
As Guillermo is a builder, he went about assembling them on his own to see the advantages and main benefits of STONEPANEL™ for himself. In this case, it is the systematisation of the pieces, the joints at the edges, and how quickly it is to install, as it is like laying ceramic tiles on a good surface, with a notched trowel and a flexible cement glue for outdoors, and voilà!. Aesthetically, it is a stone wall, with all the strength and robustness of the material. Ecologically, it is a natural material.