Stonepanel™ Sahara at the Bryncae development on Bridgen Road, Pontyclun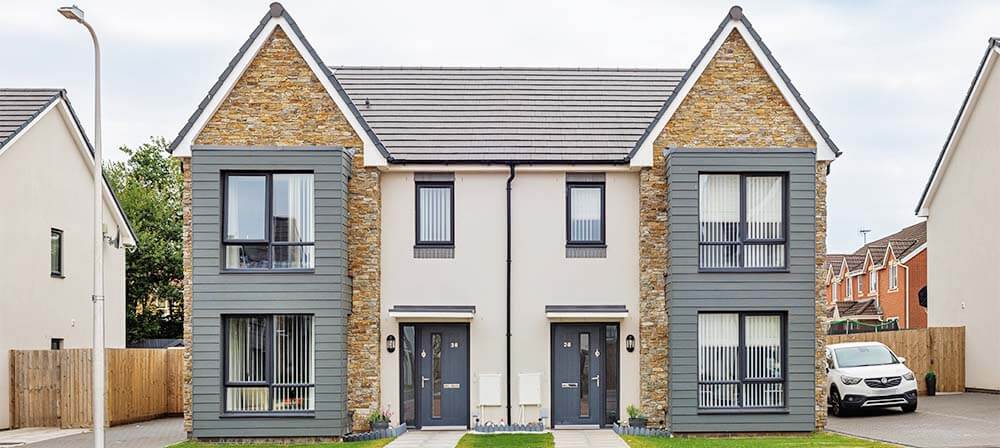 The Bryncae development on Bridgen Road, Pontyclun aimed to bring housing to this growing commuter town in South Wales. The project, designed by architects Buckmaster Batcup, incorporates Stonepanel™ Sahara as a wall cladding to cover the façade. These natural stone panels are manufactured by Cupa Stone and exclusively distributed by Taylor Maxwell in the UK.
A new residential area in Bridgend road, Pontyclun
Once known as a thriving town during the industrial revolution, thanks to the tin and coal mines located in the area, Pontyclun struggled economically since the decline of this once prolific industry. However, its train station and its proximity to the M4 motorway creates an excellent connection to most of South Wales, which allows its residents to commute to and from work in less than 30 minutes.
The Bryncae development was designed to create more available housing for the growing population. Buckmaster Batcup, the architects in charge of this project, created this residential area where natural stone is used as a bridge between modern and traditional styles.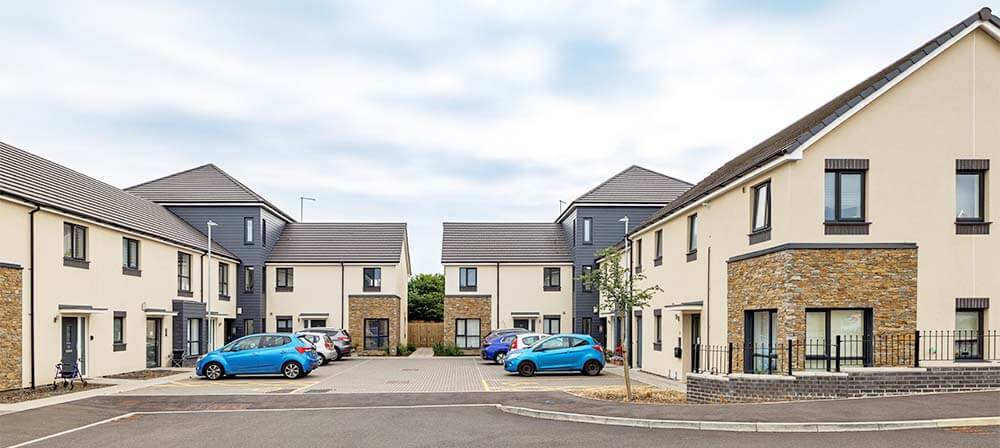 The units built on Bridgen Road were designed in reference to all the bricks and steel buildings that used to populate the area. The weatherboard and stone claddings create a palette similar to the surrounding buildings. The texture and color of the Stonepanel™ Sahara help create a sense of cohesion with the rest of the architecture in the area.
Stonepanel™, natural stone panels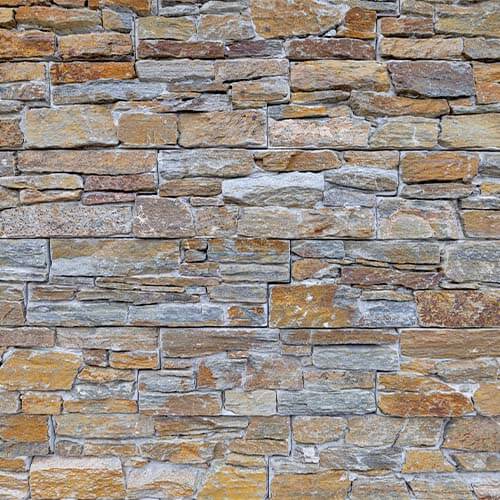 Supplied by Taylor Maxwell, Stonepanel™ Sahara is the stone cladding that covers the facade of the houses and buildings on Bridgen Road. These stone panels, made with multicolor gneiss adhered to a cement mortar base reinforced with fiberglass mesh, are a reference to the natural materials used in the area.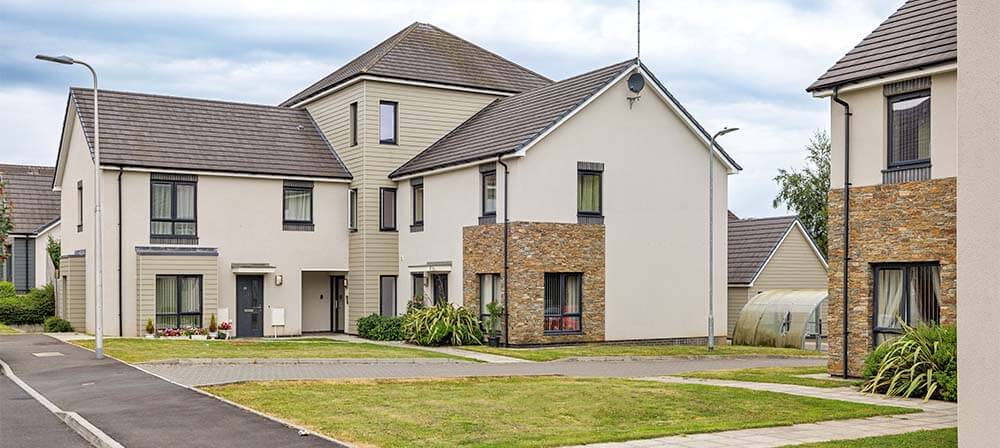 Moreover, Stonepanel™ not only provides the inherent features of natural stone, like high-resistance, durability, and its contribution to energy-efficiency; it has also been certified by the BBA in the United Kingdom, and other European institutions, for its anchoring system that provides a safe installation.
Manufactured by Cupa Stone, it is exclusively distributed in the United Kingdom by Taylor Maxwell, the leading supplier of timber, and façade products for constructions projects. You can find our panels in all the 16 showrooms they have distributed all over the country.