CAUDWELL INTERNATIONAL CHILDREN CENTRE
A fully inclusive facility designed for the children

Location
/ United Kingdom

Year
/ 2018

Design
/ C4 Projects

Product
/ Stonepanel™ Nordic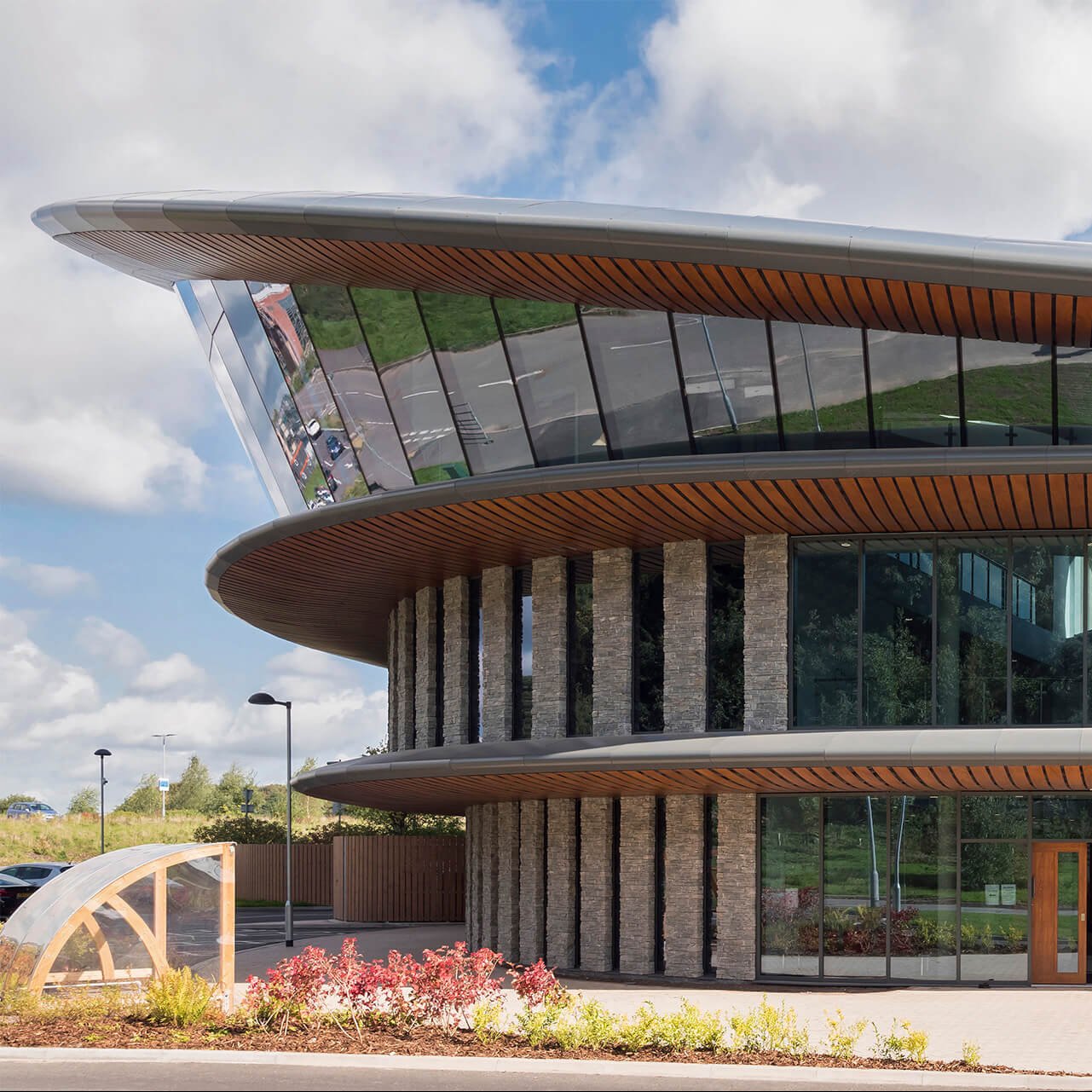 UK's first independent purpose-built facility for Autism diagnosis, therapy and research

60,000 square-foot building integrating stone
The Caudwell International Children's Centre (CICC) opened its doors in November 2018 to offer an unprecedented breadth of services and support to children with autism and their families. The building was meticulously designed by host charity, Caudwell Children, and architects C4 Projects, collaborating with a wide range of stakeholders.
The aim was to provide a supportive environment for disabled people, with a core focus on the needs of children with autism and neurodevelopment conditions. In the inside the building needed to reflect the way the children with autism like to move around the spaces, providing them with an environment where they could have a calm sensory experience.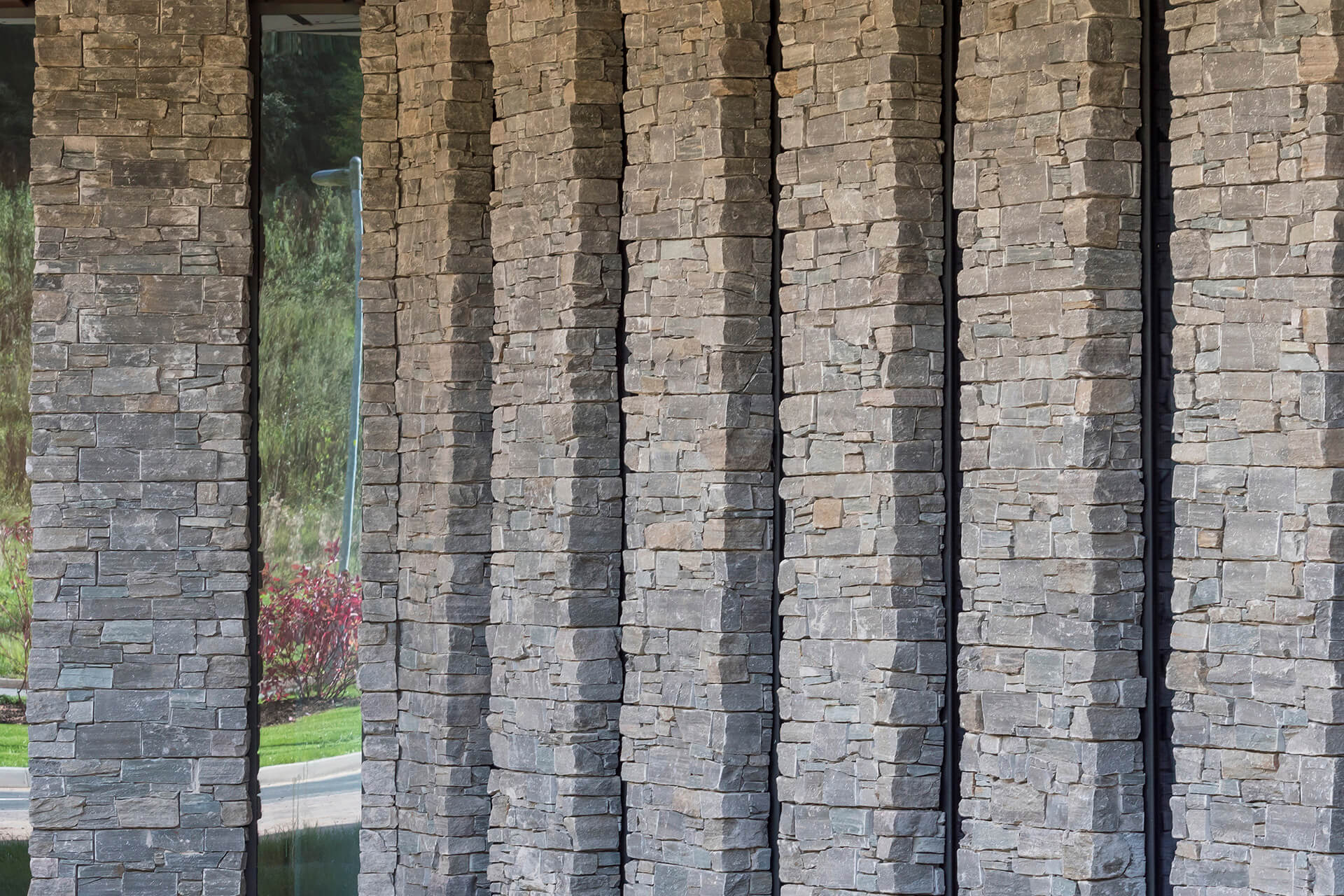 Natural stone is the choice to make
Our STONEPANELTM NORDIC met the requirements that C4 had for this project. Natural stone, timber, and glass with our stainless-steel anchor that ensures the perfect fixing between the panel and the wall. This composite, high-quality product has a rustic, hand-built look and feel, complementing the centre's timber features to provide the desired warmth and design. Its bulk also has the benefit of blocking sound which CICC's required on their specifications.
There's an extra to it since the STONEPANELTM didn't only help to meet the client's aesthetic and functional brief, it also provided a range of efficiency savings. Whereas other traditional stone products need to be cut onsite and require a great working effort. STONEPANELTM can be pre-cut, and the stone piers prefabricated offsite. Meaning that most of the working efforts for the sizing and panel cutting can be carried out in a controlled environment, reducing any risks, and saving time in the installation process.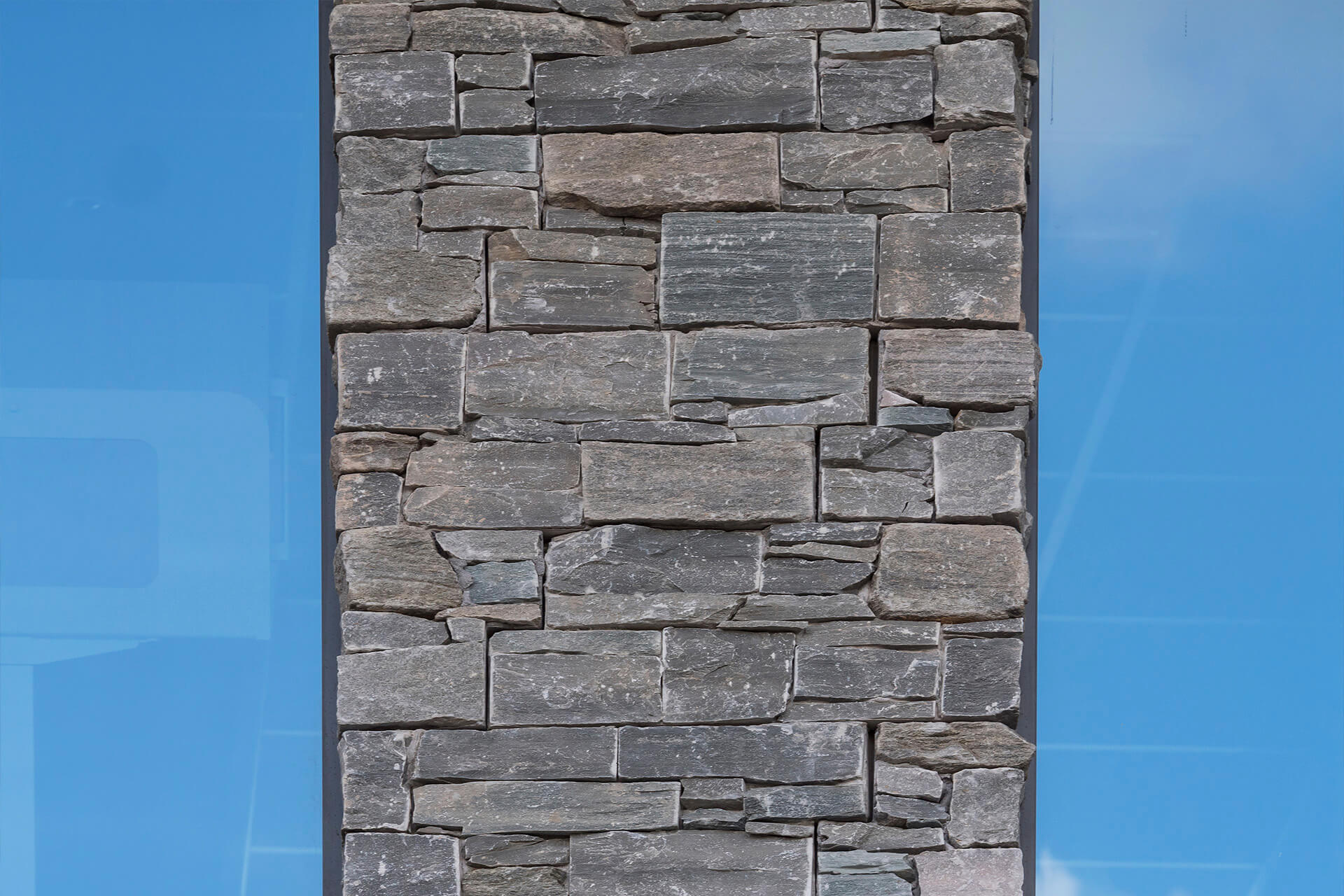 A high-performance product
Innovation, efficiency, and aestheticism well suited for CICC's challenging design that also aligns smoothly to the building's curves and junctions. The choice of materials helped creating an innovative and beautiful building perfectly fitted with the client's vision and the needs of its end-users. In the end, the goal of STONEPANELTM is not only to be one extra material to a project, but also to bring added value to the whole scheme.
There's more to a project that only installing our products, and when we learned about this one  made by our UK exclusive distributors, Taylor Maxwell, we were delighted that one of our products was part of it. The CICC surpasses current UK accessibility standards and has supported over 65,000 children with over 700 different medical conditions. It just makes our work something to be proud of.