Top 5 most popular posts about CUPA STONE natural stone in 2016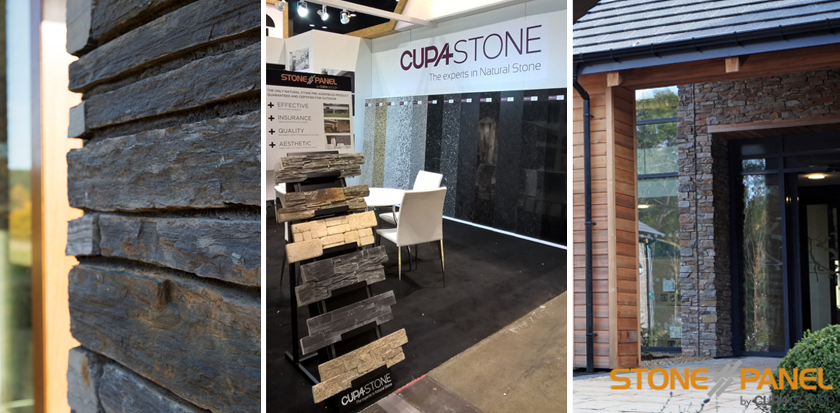 What a year it has been! As we have done in previous years, we thought it might be nice to highlight the content that really rocked your world this year.  Here are the top 5 most popular posts of 2016 in CUPA STONE blog:
CONTEMPORARY HOUSE USING INFERCOA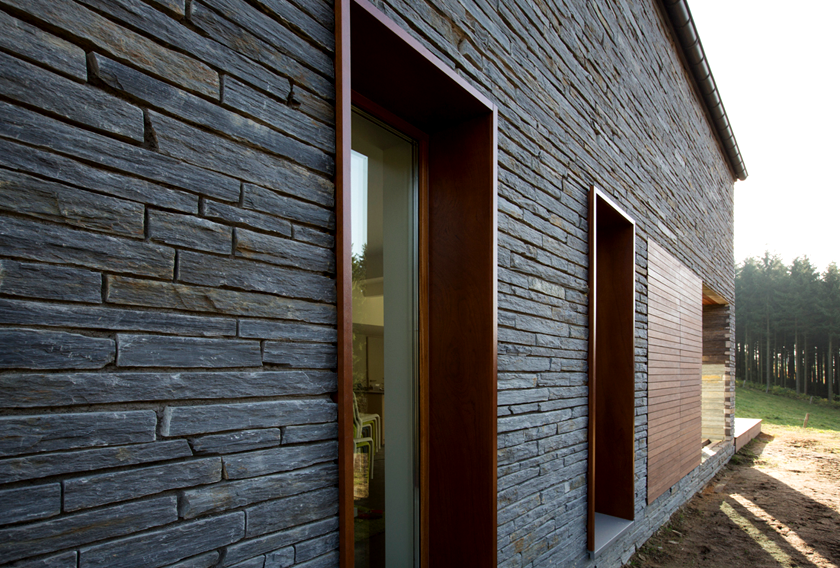 A natural stone facade is an excellent solution for exterior cladding. Aesthetics, resistance, versatility or minimal maintenance are some of the advantages of INFERCOA natural slate, an exclusive product from CUPA STONE quarries, perfect for the exterior walls of this contemporary house in UK. Take a look at this post.
         2. STONEPANEL™ RENEWS BBA CERTIFICATION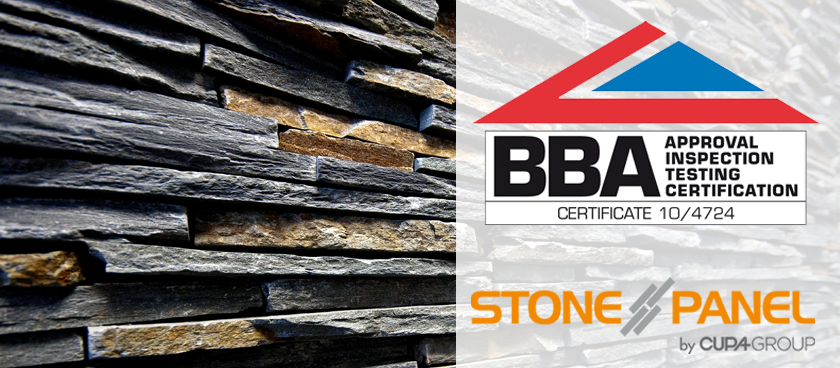 STONEPANEL™ has renovated the BBA-Agrément Certificate, leading the market as the only natural stone pre-assembled panel that is backed by this certification in UK. The British Board of Agrément (BBA) is the UK's major authority offering approval, testing, certification and inspection services within the construction industry. This Agrément Certificate assessed the following key factors of STONEPANEL™: strenght and stability, behaviour in relation to fire, air and water penetration, maintenance and durability. Read about this certification here.
         3. CUPA STONE AT COVERINGS 2016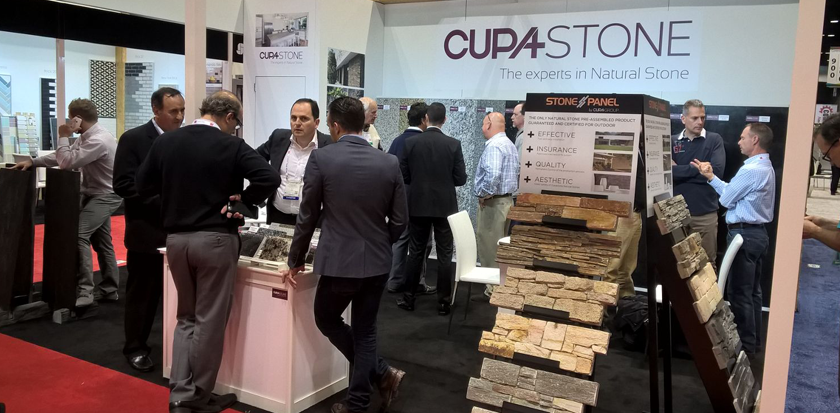 CUPA STONE has participated in Coverings 2016 that will be held April 18-21 at McCormick Place in Chicago (USA). Our team will show at booth 848, inside the Spanish pavilion, a selection of our best granite, our natural stone panels STONEPANEL™ and INFERCOA natural slate. Check out this article.
         4. EXTERNAL THERMAL INSULATION SYSTEM WITH STONEPANEL™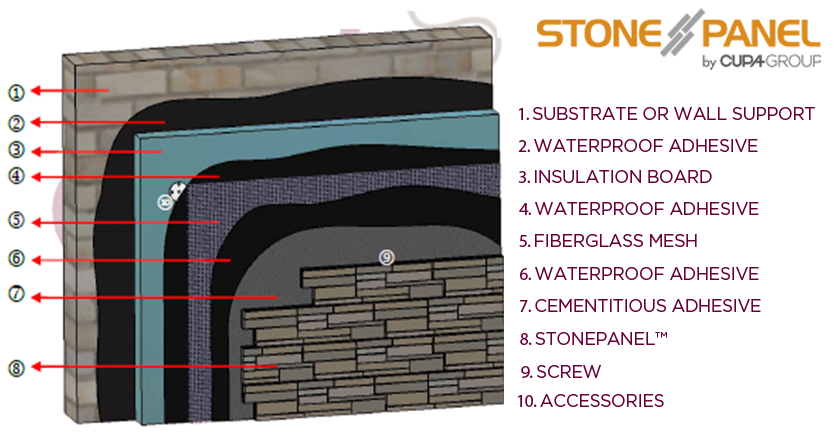 The External Thermal Insulation System (ETICS) with STONEPANEL™ is intended for use as external thermal insulation for building walls, both for new construction projects and for renovation of existing buildings. Here you have more information about this system.
        5. LYNWOOD HOUSE, NEW APARTMENTS CLAD IN STONEPANEL™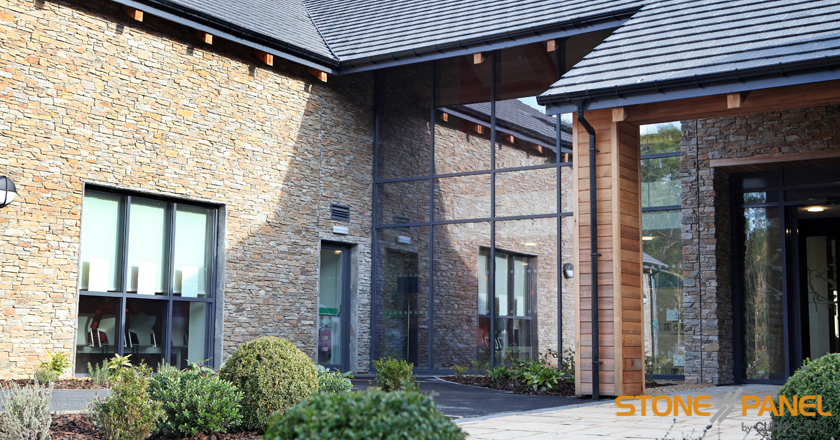 Completed in 2014, Lynwood House is a new development of 34 high quality apartments, a medical centre and a community facility, clad in our natural stone panels STONEPANEL™ to sit comfortably within its surroundings. Don't miss this project.