Natural stone panels STONEPANEL™ create a rustic contemporary look in Lynwood House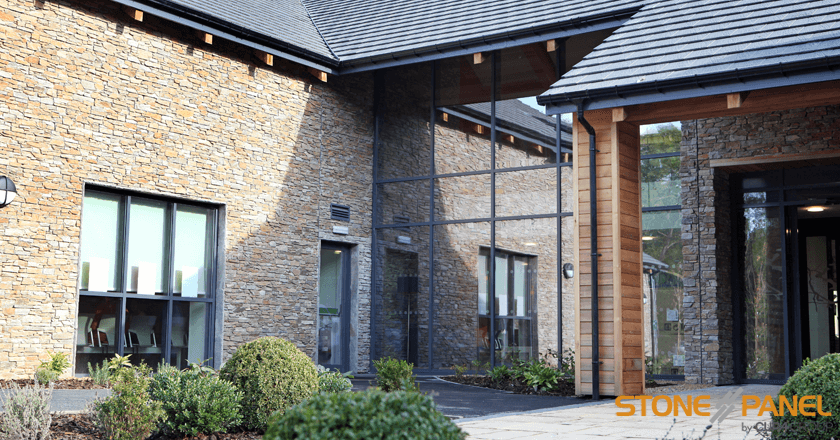 Completed in 2014, Lynwood House is a new development of 34 high quality apartments, a medical centre and a community facility, clad in our natural stone panels STONEPANEL™ to sit comfortably within its surroundings.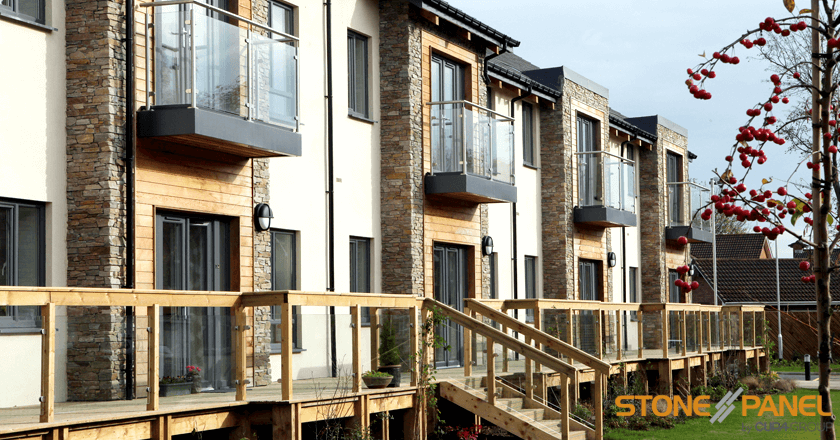 Edwards Architecture designed the project, located in a conservation area of Lanchester (Durham, UK), using BIM (Building Information Modelling), a scheme design with huge benefits such as cost saving, accuracy of information and co-ordination.
NATURAL STONE WITH SIMPLE AND QUICK INSTALLATION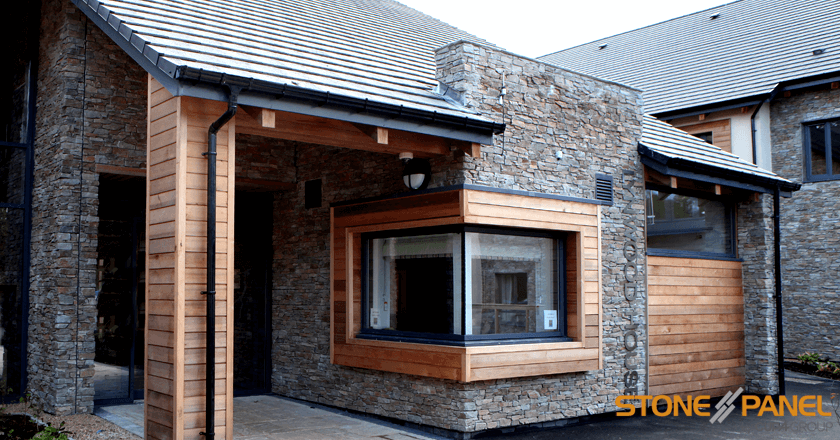 Taylor Maxwell, exclusive distributor of STONEPANEL™ in the UK, provided our innovative cladding system that served to create a stunning and practical finish for the two-storey building. Quicker and easier to install than traditional masonry, STONEPANEL™ was the perfect solution to the restrictions of building in a conservation area, one of the most challenging requirements of the project. One of the major advantages of our natural stone panels is the simple and quick installation: 10 times faster than traditional masonry (placing rate average 20 m²/day).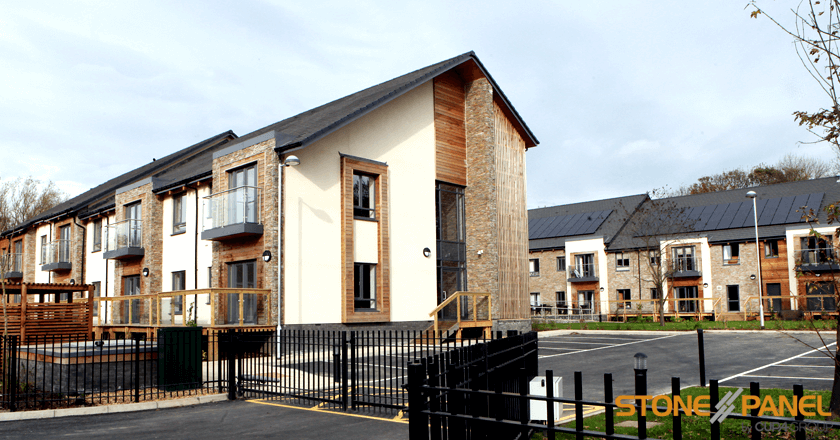 The client of the project, Derwentside Home's brief was to create high quality, durable interiors. By utilising the versatility of STONEPANEL™ for interior walls and exterior façades, architects achieved an aesthetic that has been commended by the planners and local residents.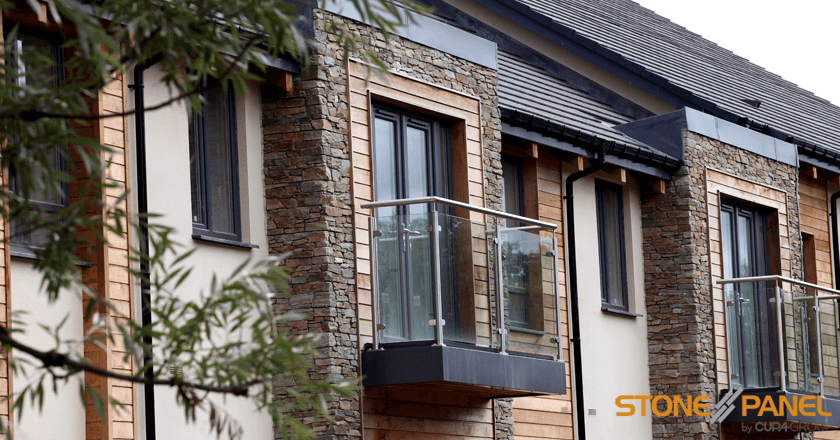 The incorporated mechanical anchor of STONEPANEL™, made of stainless stell, enables the installation of natural stone panels on the surfaces higher than two meters. The strong and uniform cement base ensures adherence and allows piece cutting without risk of detachment. In fact, STONEPANEL™ has been certified by the most prestigious European Organizations: United Kingdom (BBA-Agrément Certificates). 

STONEPANEL™ SAHARA, WARMTH AND TIMELESSNESS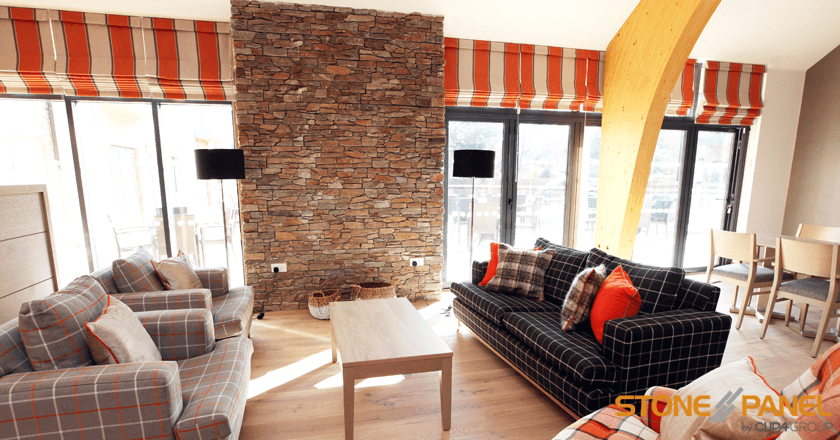 A warm and neutral colour palette was used to create a contemporary rustic finish. Our natural stone panels STONEPANEL™  SAHARA, made of multicolor quartzite with brown and grey tones, transmit an elegant and bright look to this luxury development. Natural wood carpets and solid timber furniture complete the decoration of the interiors.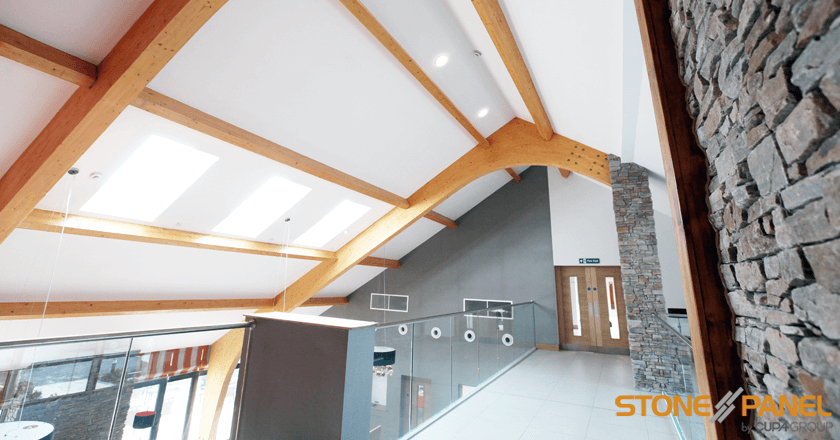 Each two bedroom apartment includes large open plan lounge and kitchen/dining area, master bedroom, guest bedroom, bathroom and storage cupboard.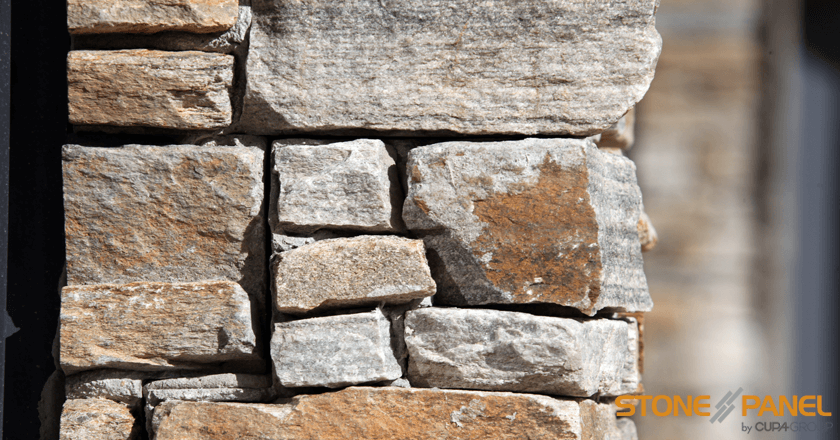 Thanks to the use of the special pieces of our natural stone panels (solid, straight end, double and for windows), the exterior look demonstrate the beauty and exclusiveness of the natural stone: each piece is unique.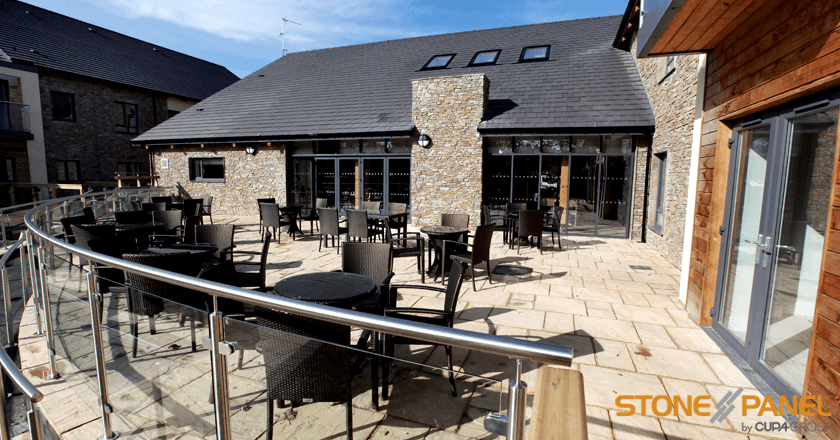 Lynwood House has been constructed to meet the Code for Sustainable Homes Level 3 with 10% of the energy generated to run the building to be sourced from sustainable sources.  It has been designed with the local environment in mind and finished in stone to give a traditional finish which fits in with the local conservation area.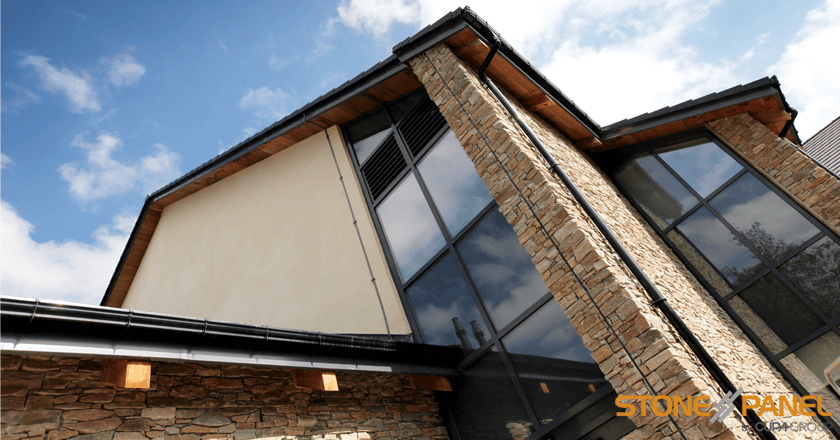 For further information about STONEPANEL™, visit CUPA STONE website.
Take a look at Taylor Maxwell page web.
You can check Edwards Architecture website.