STONEPANEL™ renews BBA certification, leading the market of natural stone panels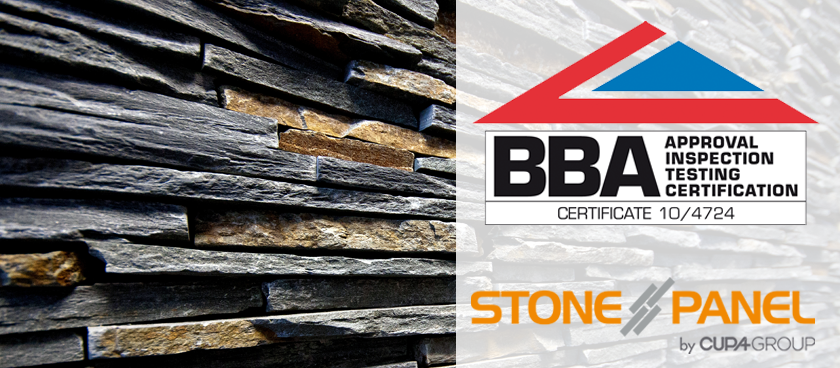 STONEPANEL™ has renovated the BBA-Agrément Certificate, leading the market as the only natural stone pre-assembled panel that is backed by this certification in UK.
The British Board of Agrément (BBA) is the UK's major authority offering approval, testing, certification and inspection services within the construction industry. This Agrément Certificate assessed the following key factors of STONEPANEL™: strenght and stability, behaviour in relation to fire, air and water penetration, maintenance and durability.
1. STRENGTH AND STABILITY 
STONEPANEL™ has sufficient strenght to resist the negative and positive wind pressure likely to be experienced in the UK and has good impact resistance.
2. SECURITY
STONEPANEL™ can be installed up to any height. The incorporated mechanical anchor of the natural stone panels, made of stainless steel, enables the installation of the panels on surfaces higher than 2 meters.
2. RESISTANCE TO FIRE
Our natural stone panels are non-combustible and will restrict the spread of fire across the external surface of a building.

3. AIR AND WATER PENETRATION
STONEPANEL™ will restrict the ingress of rainwater to the supporting structure.
4. MAINTENANCE
Our natural stone panels do not require maintenance and are self-cleaning. 
5. DURABILITY
BUILDING REGULATIONS IN UK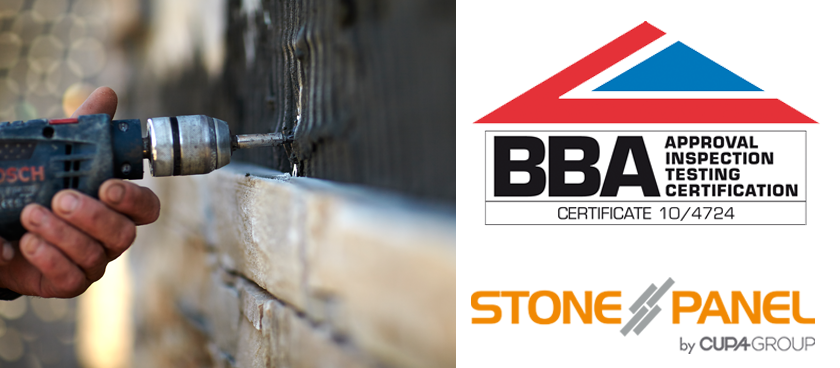 According to the BBA, STONEPANEL™ can satisfy the relevant requirements of the most important Building Regulations in UK such as internal and external fire spread, resistance to moisture and weather, fitness of materials and workmanship or building standards applicable to construction. In the opinion of the BBA, natural stone panels will constribute to a construction meeting a bronze level of sustainability as defined in this standard.
As a part of the assessment and ongoing surveillance of product quality, the BBA has tested the following procedures about STONEPANEL™ production process:
The quality control procedures and product testing are being maintained.

The production process is in accordance with the documentation.
The equipment has been properly tested and calibrated.
The BBA offers inspection and approval services to the construction industry to give the peace-of-mind to the end user, be it the home-owner or the building-own. This independent organisation is recognised by building control, government departments, architects, specifiers and industry insurers. It's a mark of quality, safety and reliability that provides reassurance of the product's fitness-for-purpose.