INFERCOA natural stone creates a durable facade for a contemporary house in UK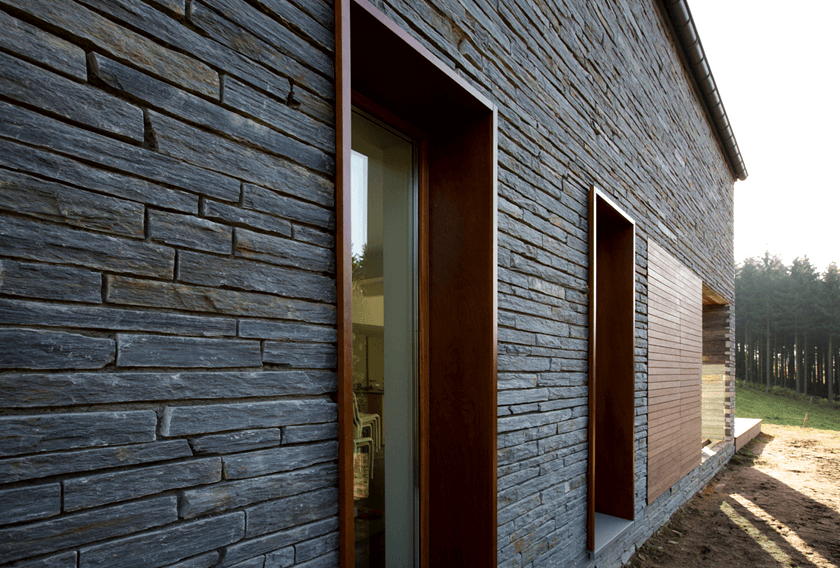 A natural stone facade is an excellent solution for exterior cladding. Aesthetics, resistance, versatility or minimal maintenance are some of the advantages of INFERCOA natural slate, an exclusive product from CUPA STONE quarries, perfect for the exterior walls of this contemporary house in UK.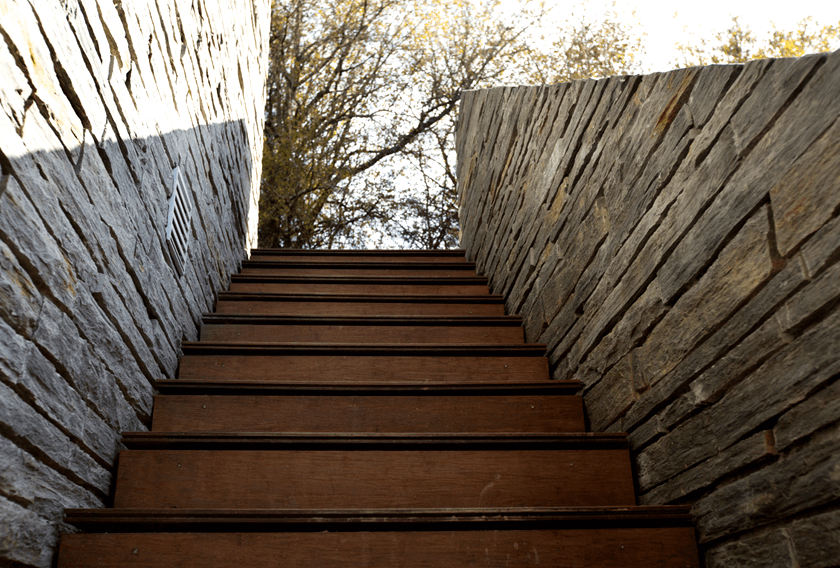 This family house plays with the landscape, becoming part of it. The characteristic rugged and natural appearance of INFERCOA natural stone endures harsh weather conditions in UK. The stone facades have large timber windows facing the valley and the forest. The construction is arranged on a single floor, following the morphology of the ground, with a private outside space and views over the magnificent landscape. The rooms are naturally illuminated by large openable windows.
NATURAL STONE FOR EXTERIOR CLADDING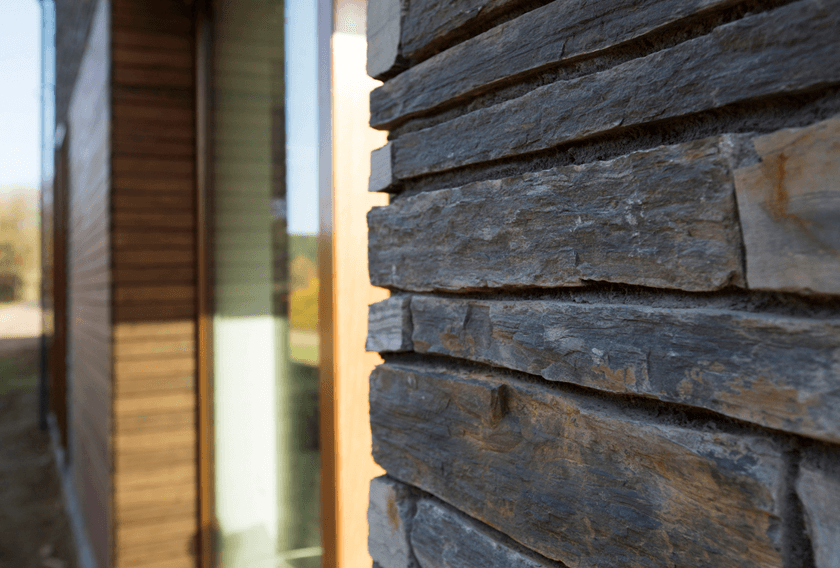 INFERCOA creates a continuity between the building, the interior and the external surrounding. The stone facade contributes to the harmonic insertion into the landscape and minimizes the visual impact of the house. All frames are integrated in the structure, from the outside through the natural stone cladding and the timber flooring. This modern facade clad in INFERCOA natural slate is more comfortable and energetically efficient thanks to these sustainable materials.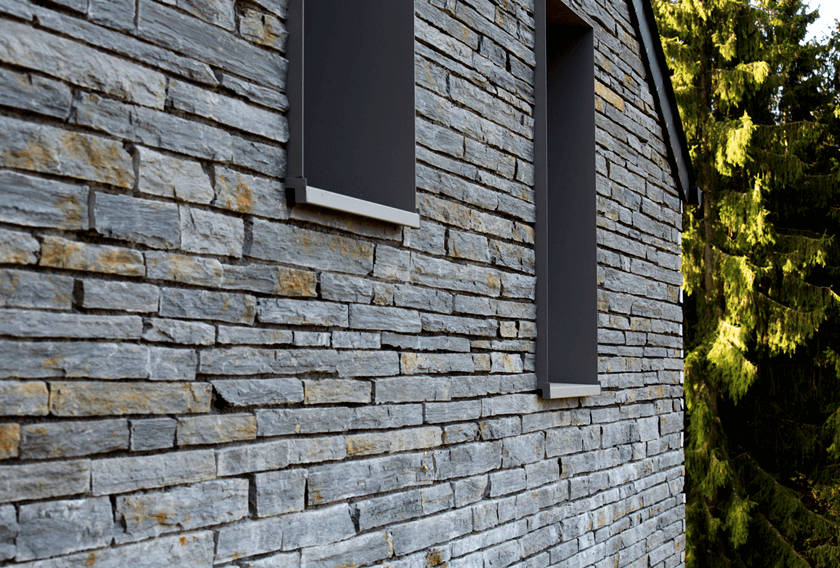 This natural slate makes a positive impression for stone masonry, small walls, façades and exterior decoration. INFERCOA is available in format (height x width) of 10-12x50cm and 10-12x80cm and it can be produced in other sizes. It has a a characteristic rugged finish but it can be available with 1 or 2 sawn ends.
ADVANTAGES OF A NATURAL STONE FACADE
Natural stone is compatible with almost all kind of wall surface materials. INFERCOA is available in a large range of formats and suitable for any kind of interior and exterior application. The rugged traditional natural slate appearance gives a wonderful new look to the facade of your house. Once you have installed natural stone, it is sure to last long without any problem.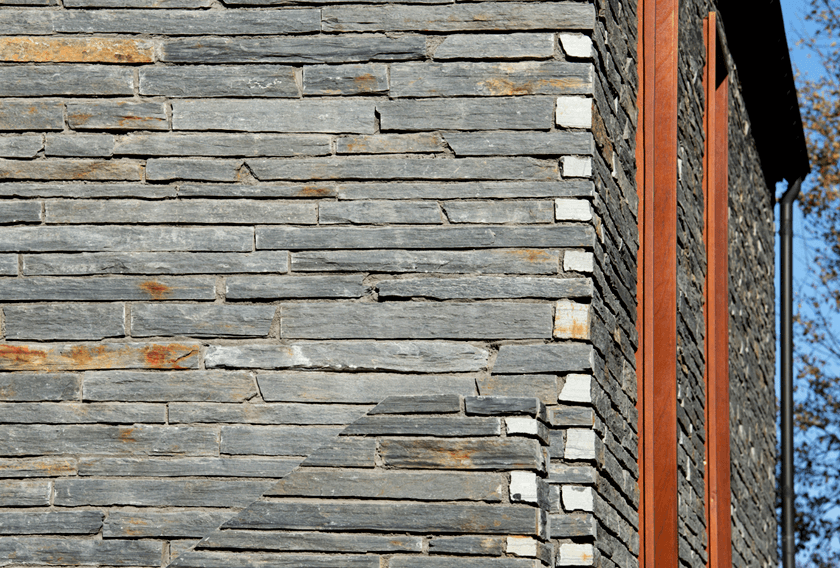 You can feel confident that natural stone is a green choice for your facade. This natural material possesses exceptional durability for low maintenance and structural permanence. Using natural stone for your projects shows that you care about the environment.
For more information, visit CUPA STONE website.