Top 5 most-liked STONEPANEL™ posts of 2019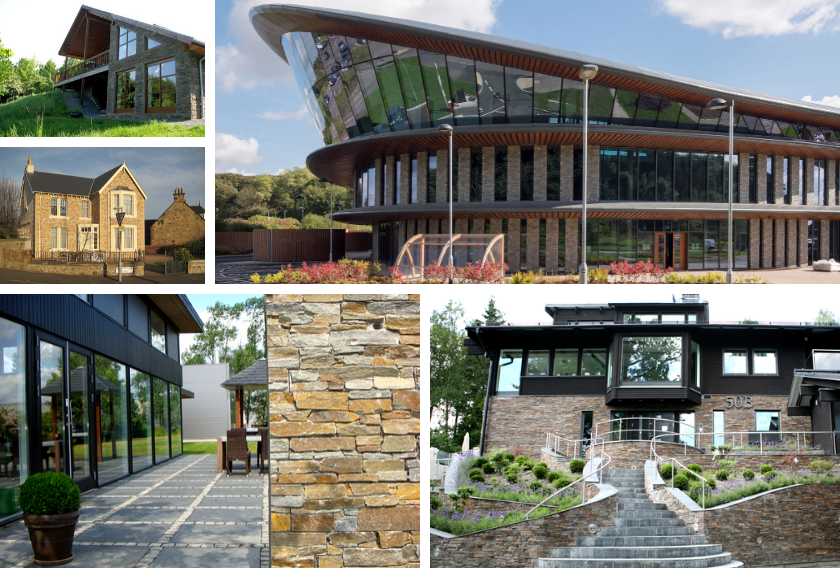 STONEPANEL™ is the most efficient, safe, aesthetic and the highest quality constructive solution that can be used for any type of natural stone wall cladding. Last year, it has been chosen to be installed on different types of amazing projects from around the world. Check out the 5 most well-liked STONEPANEL™ articles of 2019!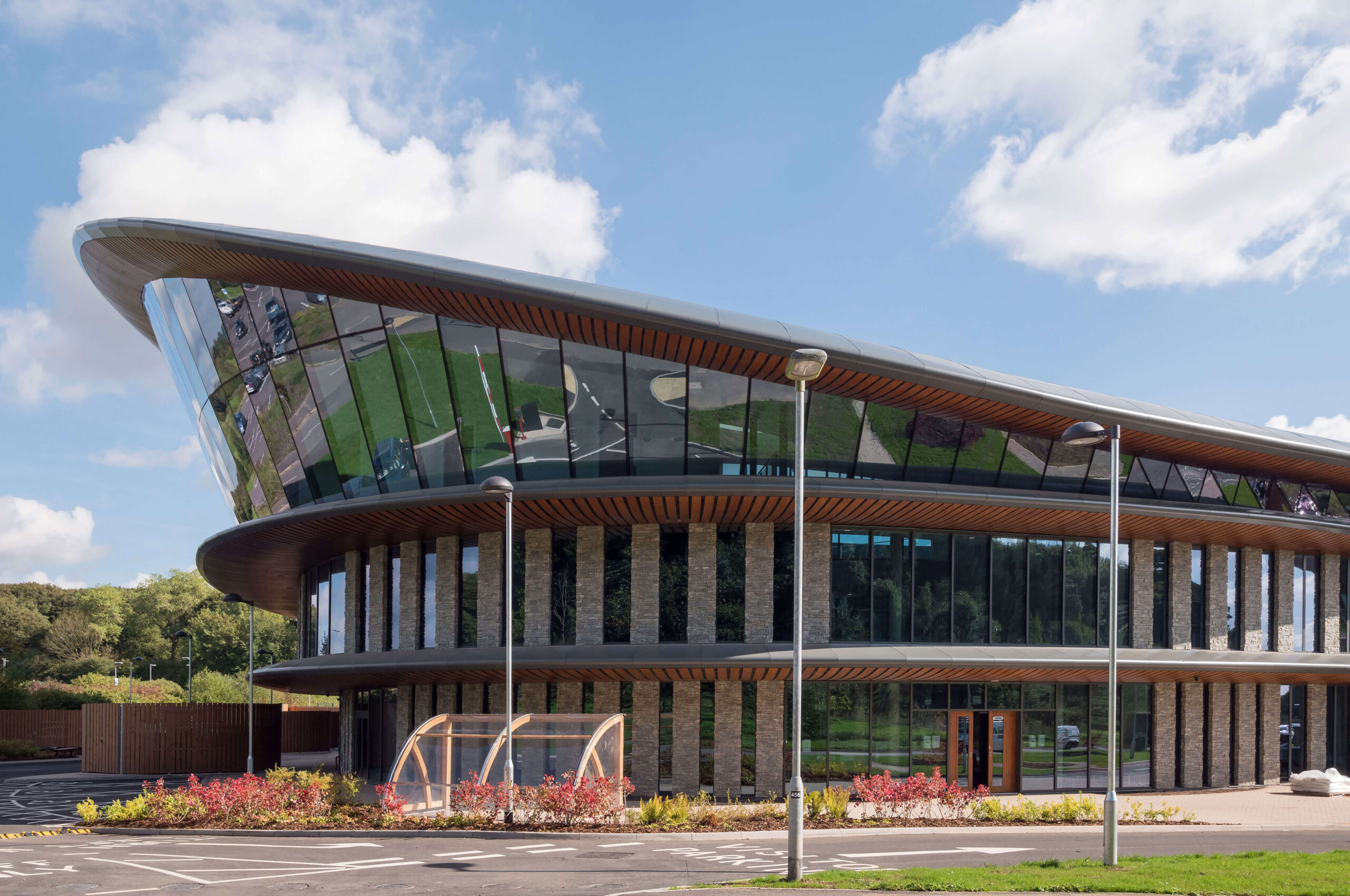 1. Stonepanel™ provides a natural-looking for the Caudwell International Children's Centre in the UK
Stonepanel™ has been used for cladding the exterior façade of the Caudwell International Children's Centre (CICC) in Keele (UK). Host charity Caudwell Children and architects C4 Projects designed this 60,000 square-foot building in order to provide a supportive environment for disabled children. Supplied by Taylor Maxwell, our Stonepanel™ Nordic suited perfectly to the building's curves and junctions.
Have a look at the full article here!

2. Villa in Stockholm: a beautiful private house with a facade clad in Stonepanel™
This private house is located in a charming and quiet place in Stockholm (Sweden). About 170 m² of Stonepanel™ Multicolor have been installed for exterior cladding, creating an original combination for this contemporary home. The panels, composed of brown and reddish stones, provide warmth and authenticity to the exterior design, completed with a dark timber facade.
Read all the information about this project here!
3. A traditional Danish house clad in Stonepanel™
This new house constructed in Frederikssund Municipality, near Copenhagen, is inspired by traditional constructions in Denmark which used wood and natural stone for exterior cladding. This single-family house takes advantage of the benefits of our Stonepanel™ Multicolor. The incorporated mechanical anchor enables the installation of our panels on surfaces higher than two meters.
Check out this fantastic post!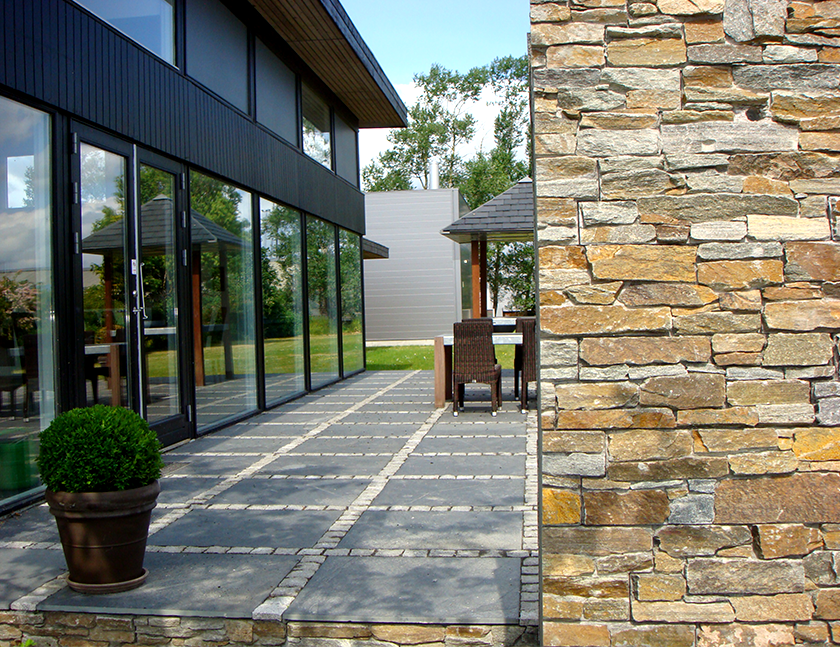 4. Stonepanel™ plays a leading role in an office renovation
The exterior design of these business facilities in Denmark has been improved thanks to a Stonepanel™ Sahara wall cladding. The business owners wanted to maximise natural light. After Stonepanel™ installation, the outdoor area of this corporate office makes a big impression on employees and clients alike.
Find out here this interesting project!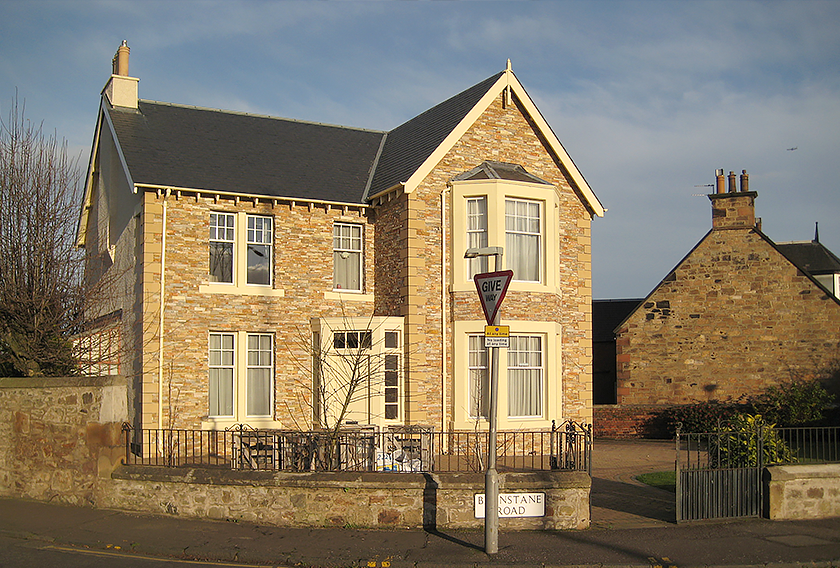 5. A refurbished house with Stonepanel™ Orient in the heart of Edinburgh's historic Portobello
Stonepanel™ Orient adds a bright look to a traditional house located in the heart of Edinburgh's historic Portobello (Scotland). Our natural stone panels fit in well with elegant Georgian and Victorian architecture. The golden quartzite with brown and grey tones of our natural stone panels adds a touch of rustic design for this project.
Don't miss these traditional house!