STONEPANEL™ provides a natural-looking for the Caudwell International Children's Centre in the UK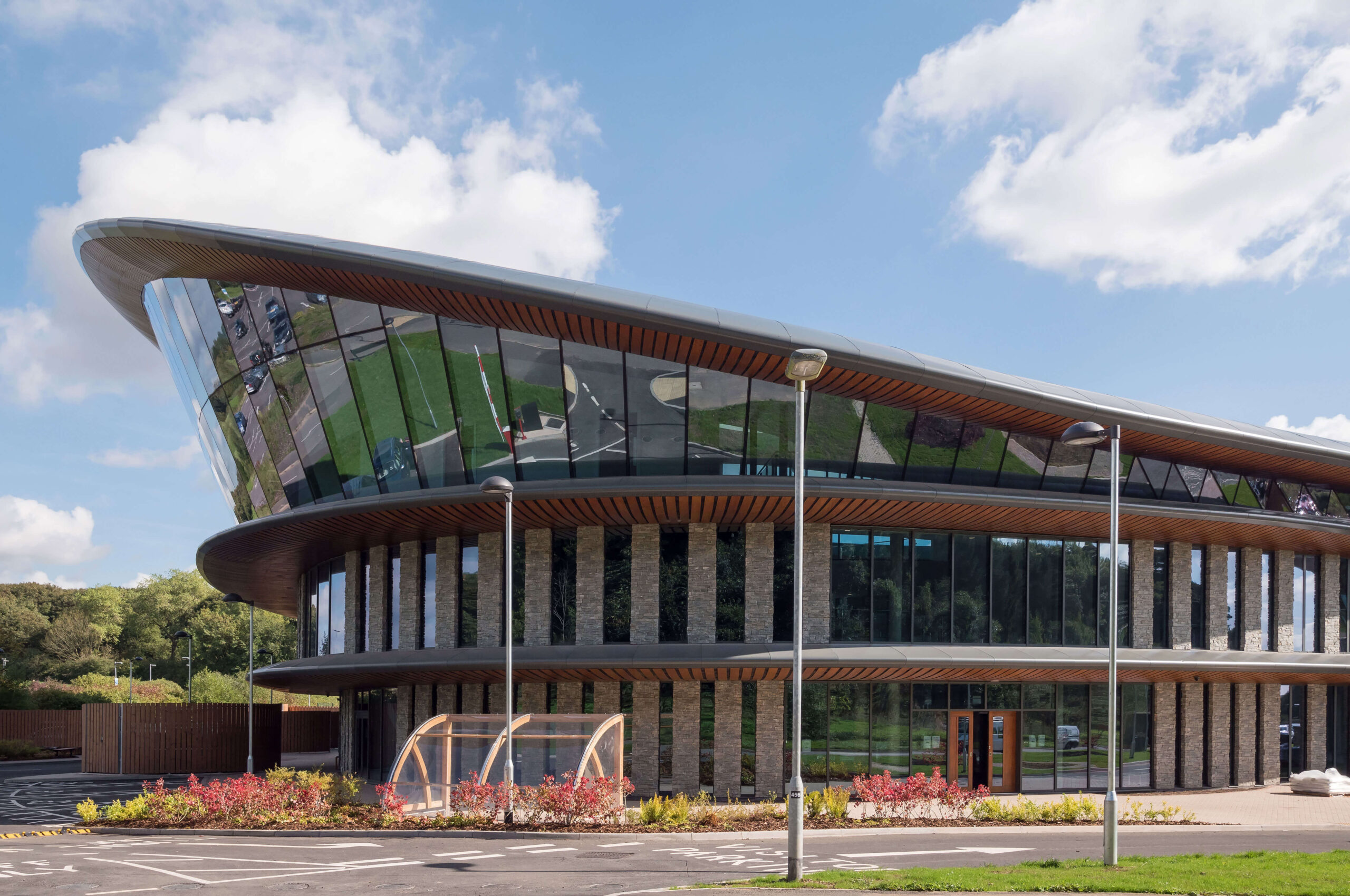 STONEPANEL™, the only natural stone panel certified and guaranteed for outdoor use, has been used for cladding the exterior façade of the Caudwell International Children's Centre (CICC) in Keele (UK).
STONEPANEL™ NORDIC, A NATURAL TOUCH FOR EXTERIOR DESIGN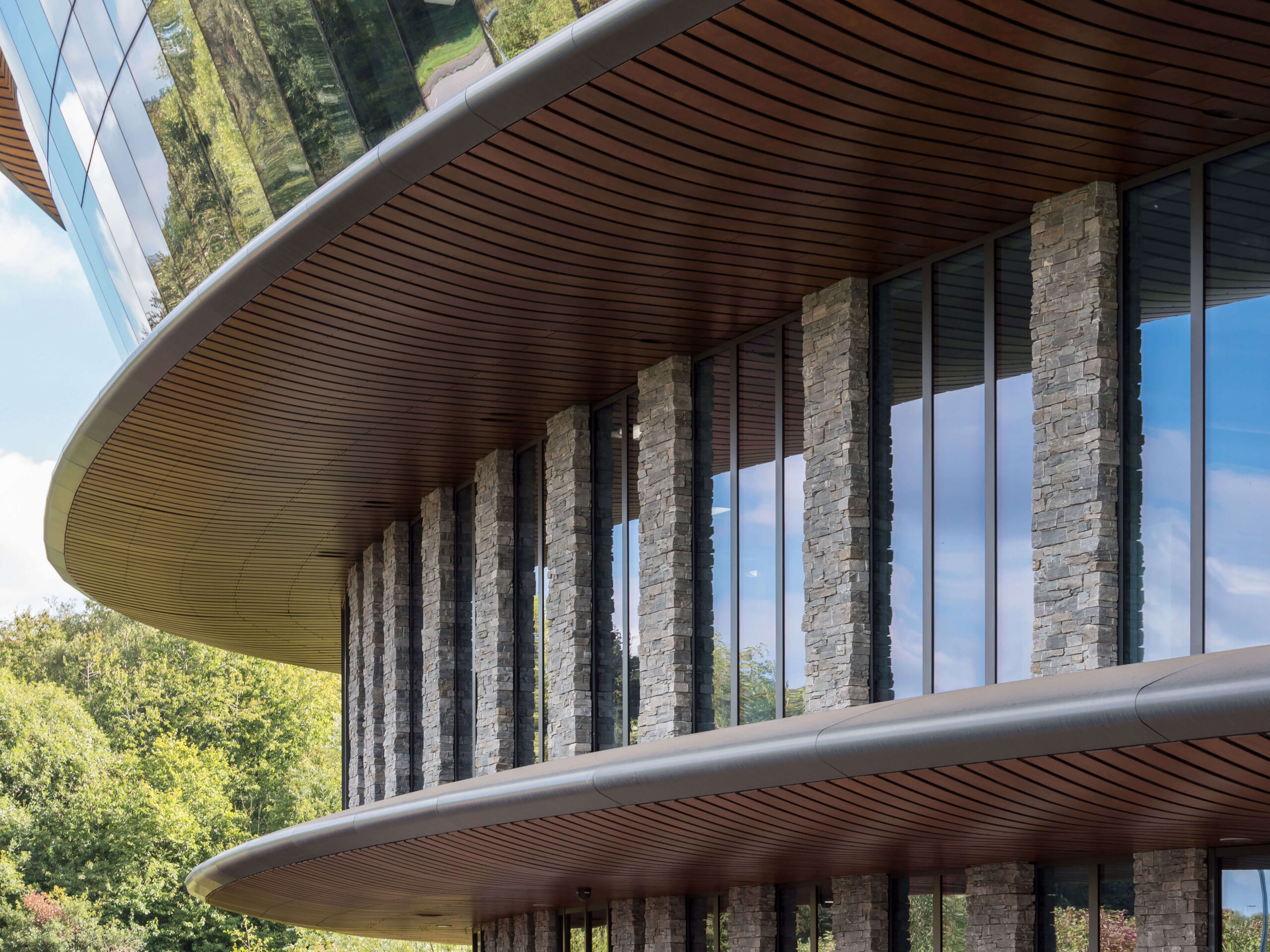 Supplied by Taylor Maxwell, exclusive distributor of STONEPANEL™ in the United Kingdom, our STONEPANEL™ Nordic has been chosen for the exterior design of the UK's first independent, purpose-built facility dedicated to autism diagnosis, therapy and research.
Host charity Caudwell Children and architects C4 Projects designed this 60,000 square-foot building in order to provide a supportive environment for disabled children. They wanted to create a warm and welcoming building with a natural-looking. The curvilinear design is highly aesthetic and functional.
C4 Projects chose STONEPANEL™ Nordic, a natural grey quartzite with blue tones that gives a sense of brightness, warmth and freshness to the Caudwell International Children's Centre. Our natural stone panels suited perfectly to the building's curves and junctions. The acoustic qualities of STONEPANEL™ would reduce the sound bringing calm for the children inside.
STONEPANEL™, EFFICIENT AND SAFER FOR FACADE CLADDING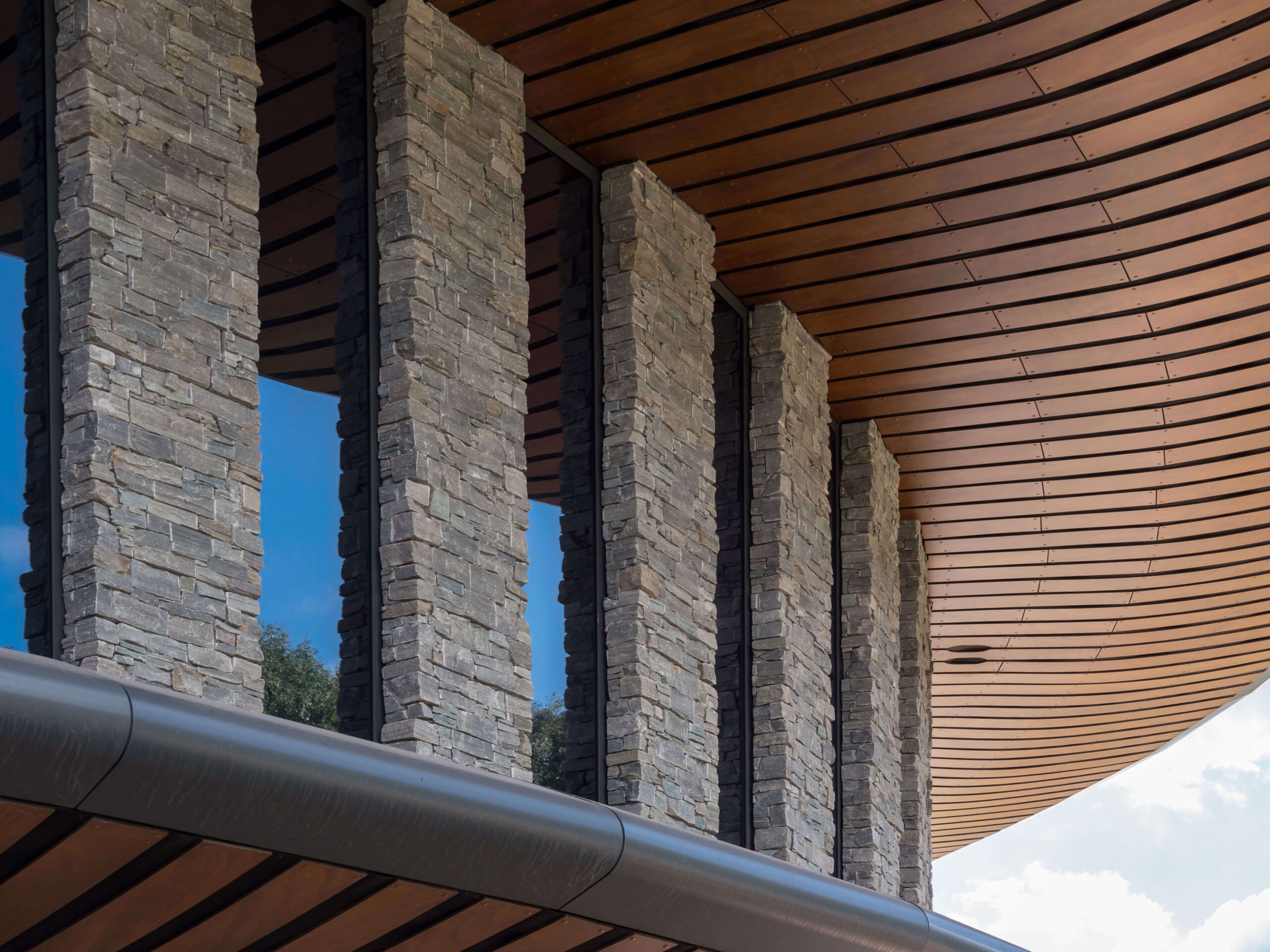 Completed in 2018, the project benefited from the following advantages for facade cladding:
MORE EFFICIENT: simple and quick installation: 10 times faster than traditional masonry (with a placing rate average of 20m2/day)
SAFER: the incorporated mechanical anchor of STONEPANEL™, made of stainless steel, enables the installation of natural stone panels on surfaces higher than two meters. The strong and uniform cement base ensures adherence and allows piece cutting without risk of detachment.
HIGH QUALITY: special pieces are available, such as corners (solid, straight end, double end or for windows), coverings and other complementary solutions.
MORE AESTHETIC: panels are 'S' shaped to avoid visible joints, in order to enhance the external look of any project.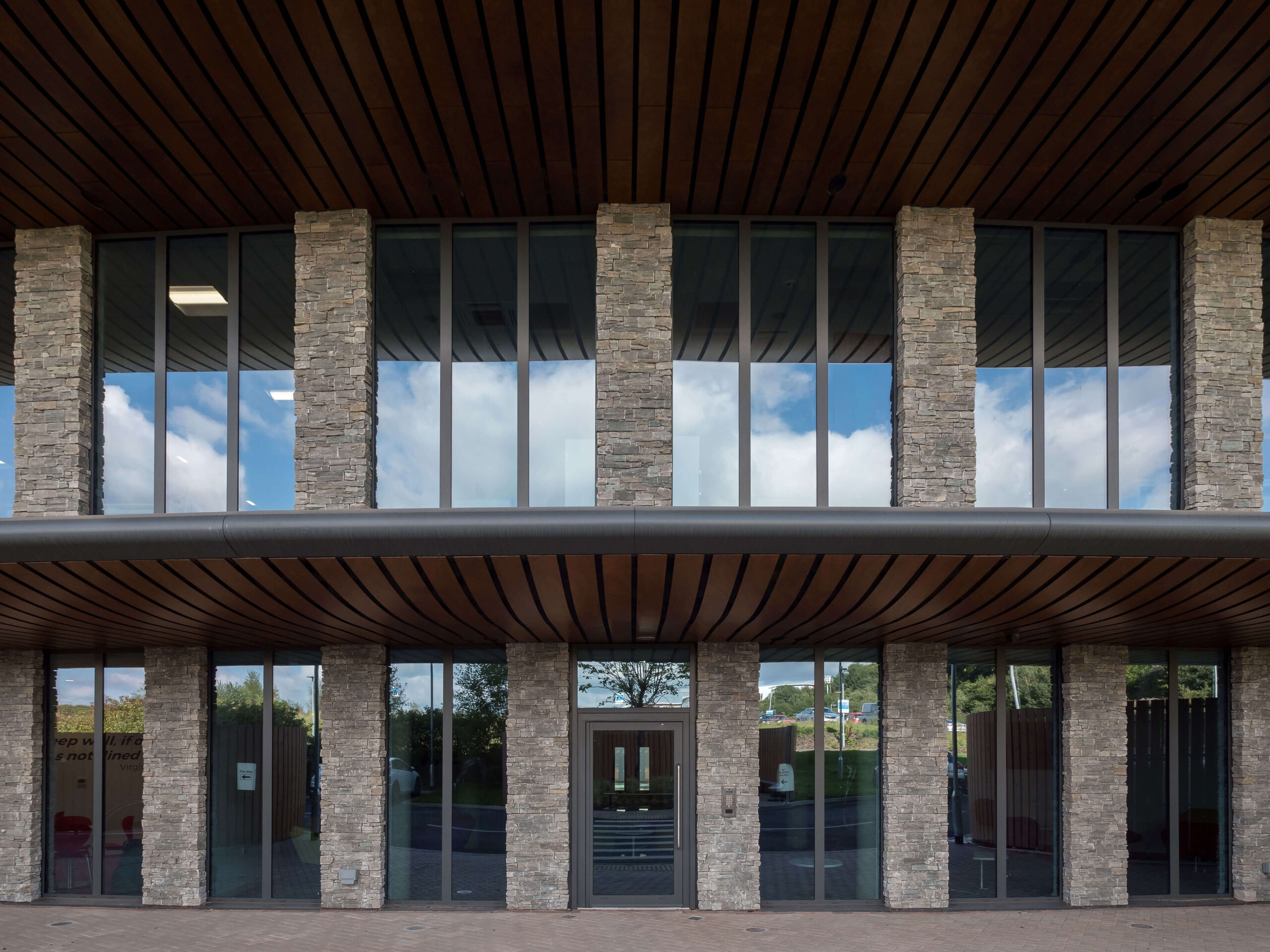 Nowadays, STONEPANEL™ has been certified by the most prestigious European organizations: United Kingdom (BBA-Agrément Certificates), France (CSTB-Avis Technique) or Norway (SINTEF-Technical Approval). Our natural stone panels are manufactured in two standard sizes: 61×15,2 cm and 60x20cm. Different thickness are available depending on model.
For further information, check CUPA STONE page.
Have a look at the project on TAYLOR MAXWELL website.
*Photos courtesy of Taylor Maxwell*