Stonepanel™ plays a leading role in an office renovation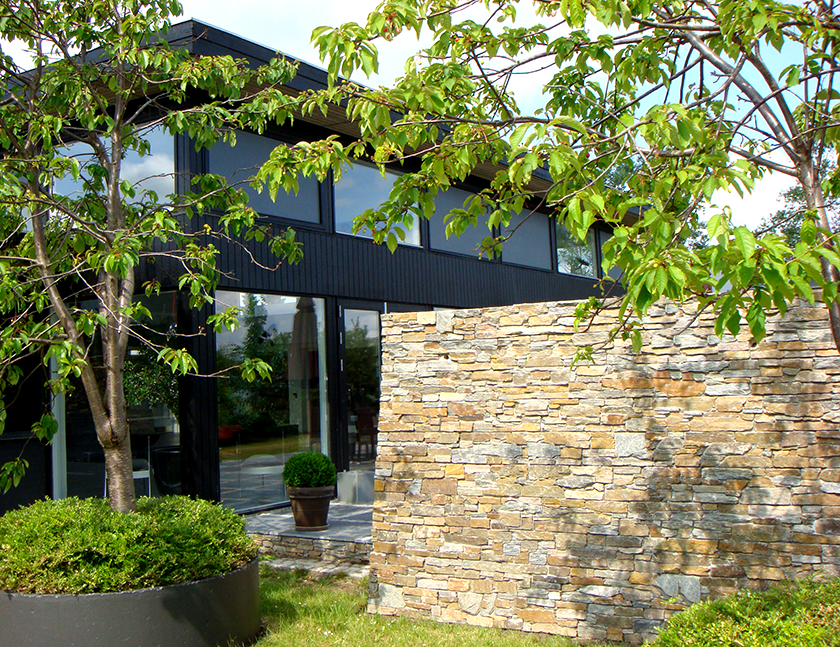 Renovate an office is an investment that will deliver benefits in to the future. The exterior design of these business facilities in Denmark has been improved thanks to a STONEPANEL™ Sahara wall cladding.
The exterior design of an office is as important as the interior. A building's exterior envelope plays a big role in how clients view the business and improves functionnality of spaces. After STONEPANEL™ installation, the outdoor area of this corporate office makes a big impression on employees and clients alike.
STONEPANEL™ INSPIRES SUSTAINABLE WORKSPACES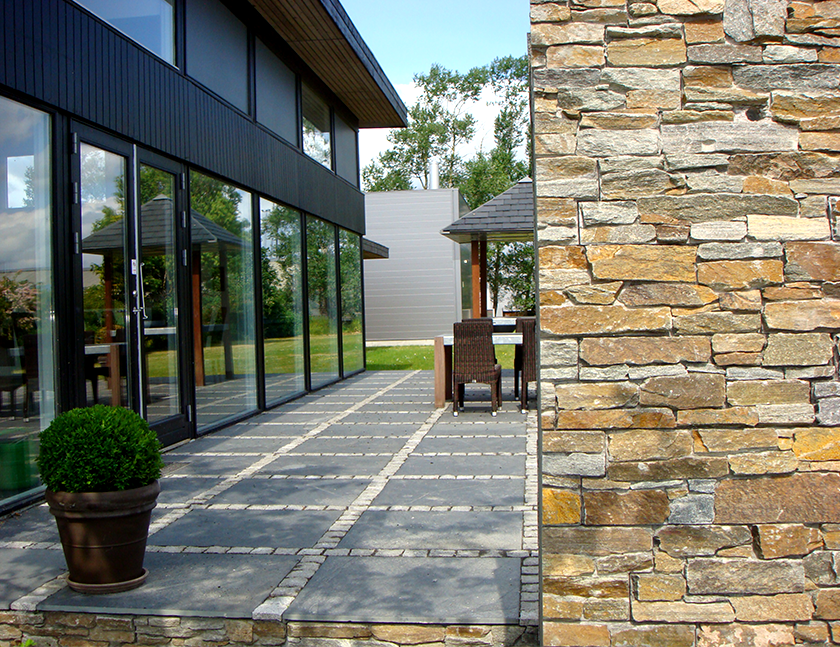 The environment and the sustainability are important for many businesses today because they reduce energy bills and increase productivity. For this renovation project, the business owners wanted to maximise natural light and choose products made from natural materials. The STONEPANEL™ constructive system, developed and manufactured by CUPA STONE, plays a leading role in this project.
Our natural stone panels STONEPANEL™ Sahara have been chosen for exterior cladding. Our multicolor quartzite with brown and grey tones is sober and rustic. It brings great warmth and timelessness to exterior walls of these contemporary offices in Denmark.
NATURAL STONE FOR EXTERIOR DESIGN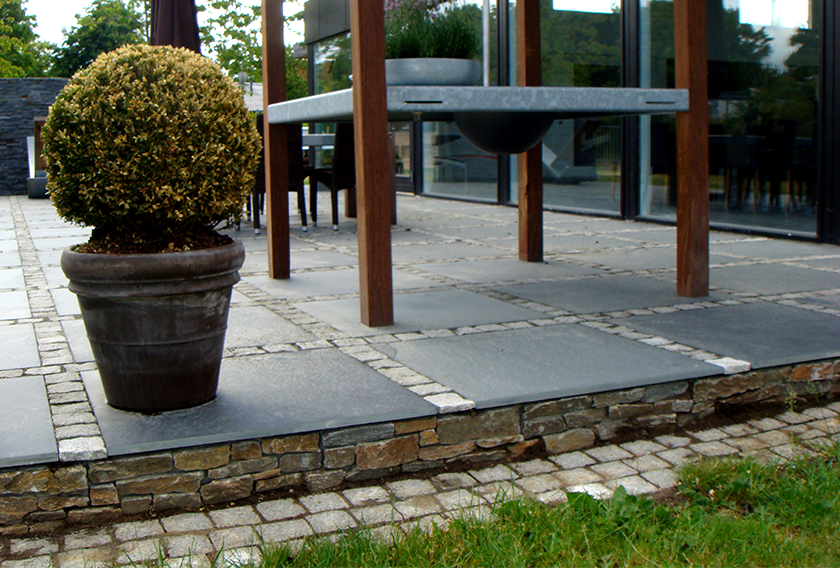 The only panel certified for exterior use enables its installation on surfaces higher than two meters. The incorporated mechanical anchor ensures total adherence. Its strong and uniform cement base allows piece cutting without risk of detachment.
Its S-shaped structure avoids visible joints, in order to enhance the external
look of this office. The sobriety of the natural stone meets the general aesthetic of the exterior design of the facilities.
Renovating an office exterior not only gives the building a fresh new look, but it also is a chance to improve insulative abilities by taking advantage of superior products, like STONEPANEL™ Sahara.
Do you like this product? Have a look at CUPA STONE website.