A refurbished house with Stonepanel™ Orient in the heart of Edinburgh's historic Portobello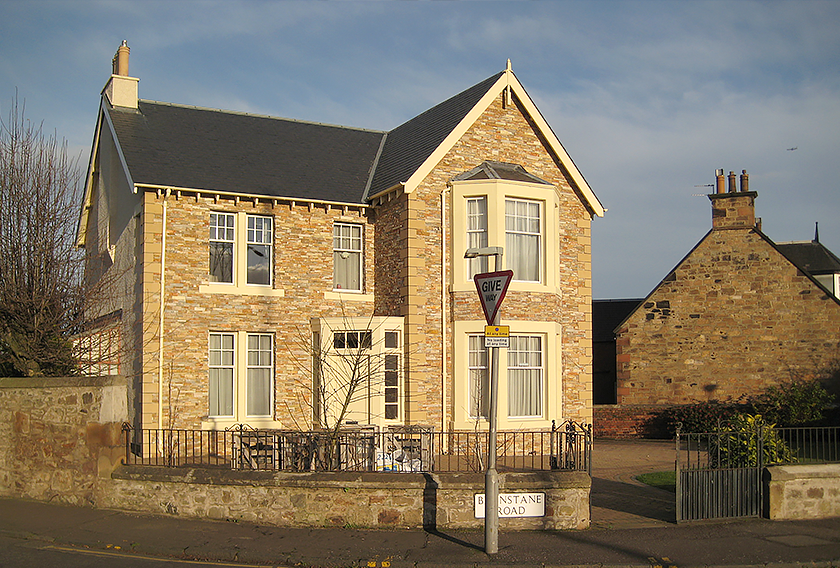 Stonepanel™ Orient adds a bright look to a traditional house located in the heart of Edinburgh's historic Portobello (Scotland). Our natural stone panels fit in well with elegant Georgian and Victorian architecture.
AN ATTRACTIVE CONSTRUCTION BUILT IN NATURAL STONE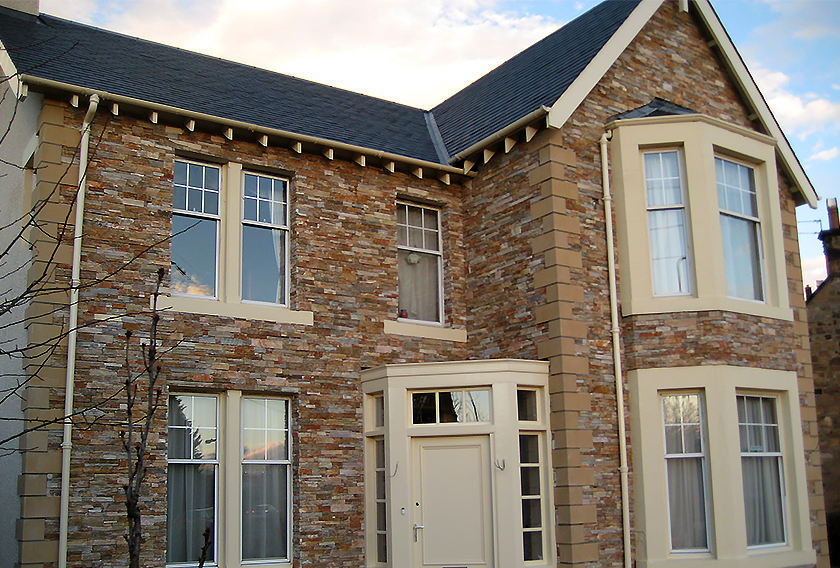 Today, Portobello retains its unique character as a seaside resort. In fact, it has been designated as an outstanding conservation area thanks to many attractive constructions built in natural stone.
The outside of this refurbished house stands out because of the natural stone finish on the façade. In the front part of the houses, Stonepanel™ Orient looks fantastic with the perfect assembling of natural stone panels in a 61 x 20 cm format.
The golden quartzite with brown and grey tones of Stonepanel™ Orient adds a touch of rustic design for this project. Furthermore, the incorporated mechanical anchor of Stonepanel™, made of stainless steel, enabled the installation of natural stone panels on these facades, higher than two meters.
STONEPANEL™ ORIENT, MORE EFFICIENT THAN OTHER FACADE PRODUCTS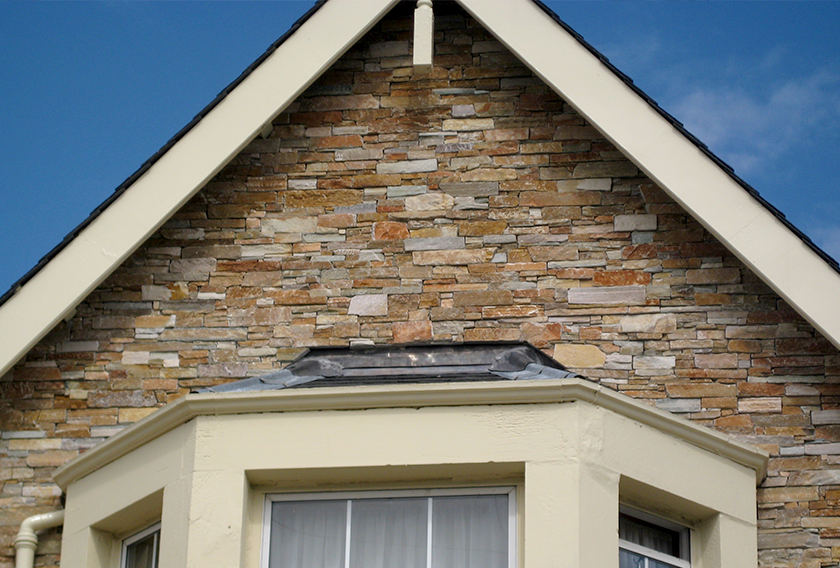 Stonepanel™ is an innovative system, created and patented by CUPA GROUP, that can be used for any type of exterior and interior natural stone wall cladding application.
Each piece is composed by natural stone pieces of quartzite, limestone, sandstone or slate, mounted on a cement base that is reinforced with a lightweight glass fiber at the base. More efficient and aesthetic than other facade products, our panels are 'S' shaped to avoid visible joints.
Stonepanel™ is the only natural stone preassembled product that is backed by BBA certification and offers installation advantages over traditionally built natural stone.
Take a look at STONEPANEL™ website.