Top 5 most-liked STONEPANEL™ posts of 2018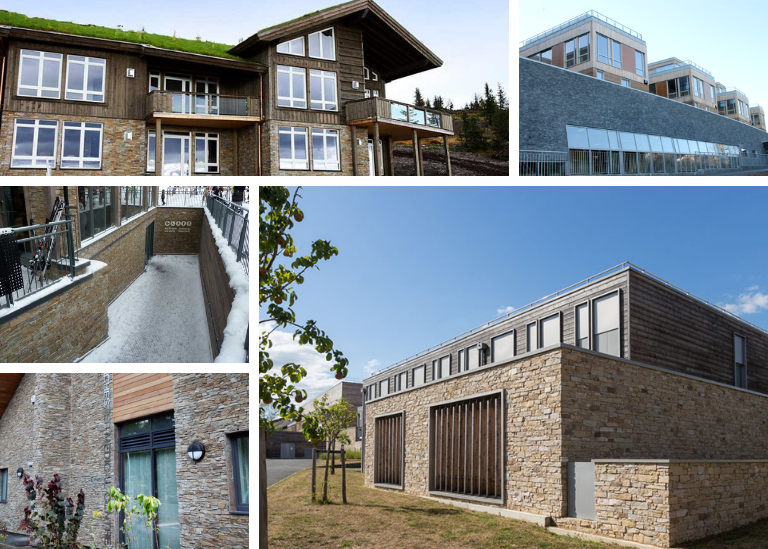 STONEPANEL™ is the most efficient, safe, aesthetic and the highest quality constructive solution that can be used for any type of natural stone wall cladding. Last year, it has been chosen to be installed on different types of amazing projects from around the world. Check out the 5 most well-liked STONEPANEL™ articles of 2018!
1. AIMÉ-CÉSAIRE HIGH SCHOOL IN FRANCE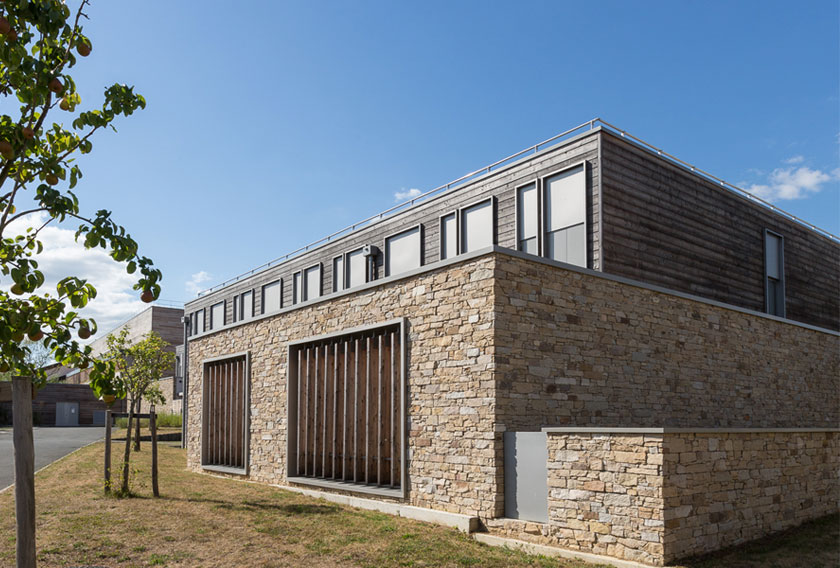 STONEPANEL™ is perfect for the facade of the new Aimé-Césaire High School located in Clisson (France). Ataub Architects and their co-contractor Linéa Architecture and Urbanism chose STONEPANEL™ Sylvestre for the exterior cladding -a total surface of 550 square meters- of this secondary education institution which provides different grades about construction industry.
Have a look at the full article here!
2. HEMSEDAL ALPIN LODGE IN NORWAY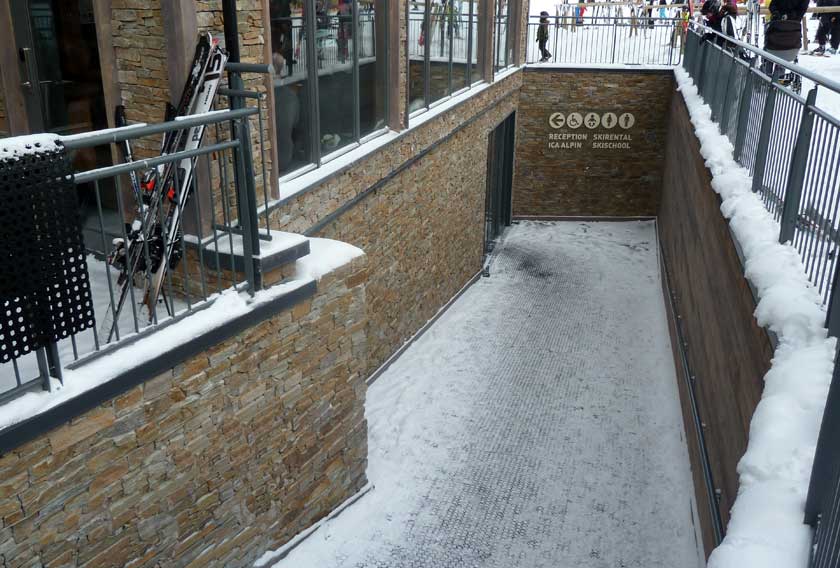 STONEPANEL™ natural stone panels fit in well with local architecture for Hemsedal Alpin Lodge, located at the second largest ski area in Norway. For this project, natural stone panels STONEPANEL™ Sahara have been installed on the exterior facade and interior walls of the Alpin Lodge, located at the Hemsedal Ski Resort. STONEPANEL™ Sahara is a multicolor quartzite with brown and grey tones. Sober and rustic, it brings great warmth and timelessness to the facade of Hemsedal Alpin Lodge.
Read all the information about this project here!
3. LANCHESTER MEDICAL CENTRE IN UK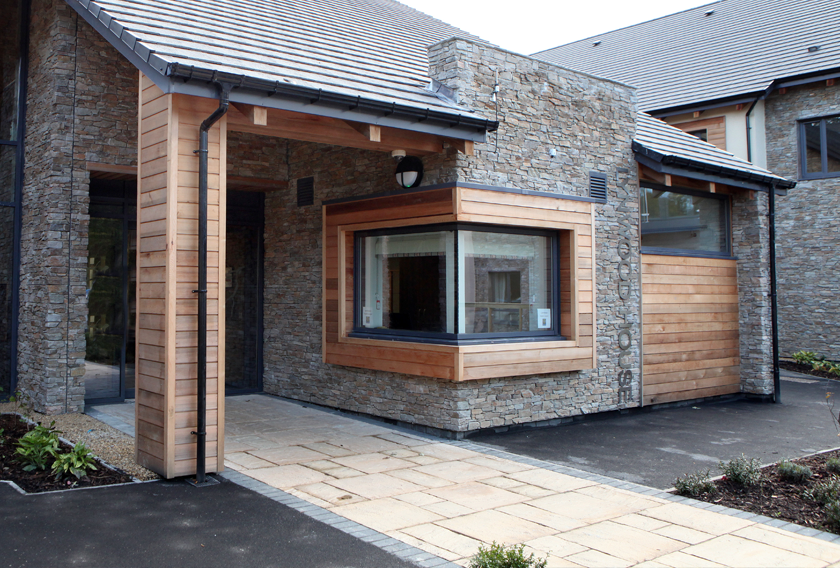 Lanchester Medical Centre has been finished in our innovative cladding system STONEPANEL™ Sahara to provide a traditional aesthetic for this new development in Lanchester (UK). A modern and sustainable building that meets the needs of the requirements of the smaller surgery that was located in the village. Edwards Architecture designed the project using BIM (Building Information Modelling). Taylor Maxwell, exclusive distributor of STONEPANEL™ in the UK, provided our cladding system to this building.
Check out this fantastic post!
4. THE OSLOFJORD MUSEUM, A UNIQUE EXHIBITION SPACE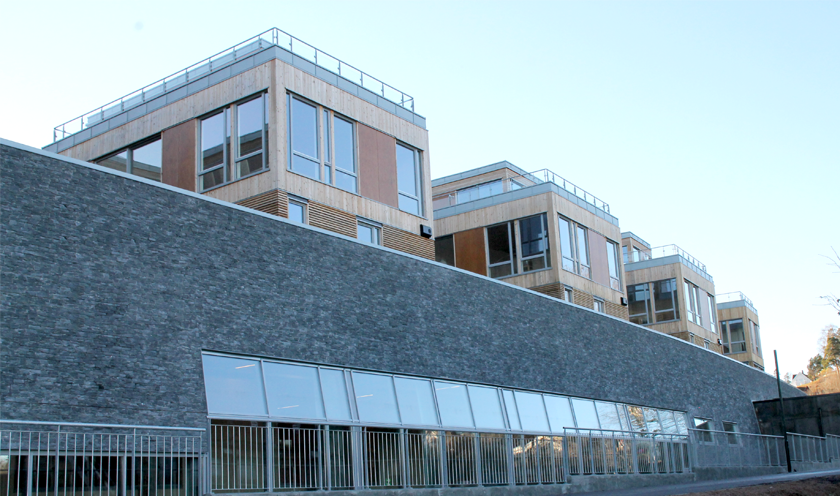 The Oslofjord Museum is a unique exhibition space that documents Norway's famous tradition for wooden boats that presents the coastal culture in and around Oslo Fjord. Designed by Romerike Architekter, this building blends with the wild, beautiful and impressive nature of the fjords. More than 350 square metres of STONEPANEL™ Black Slate, composed by traditional black slate, with dark blue tones, arranged in blocks, were used to transmit a natural, strong and sober style to this cutting-edge project.
Find out here this interesting project!
5. 'NOREFJELL 903 MOH', A LUXURY DEVELOPMENT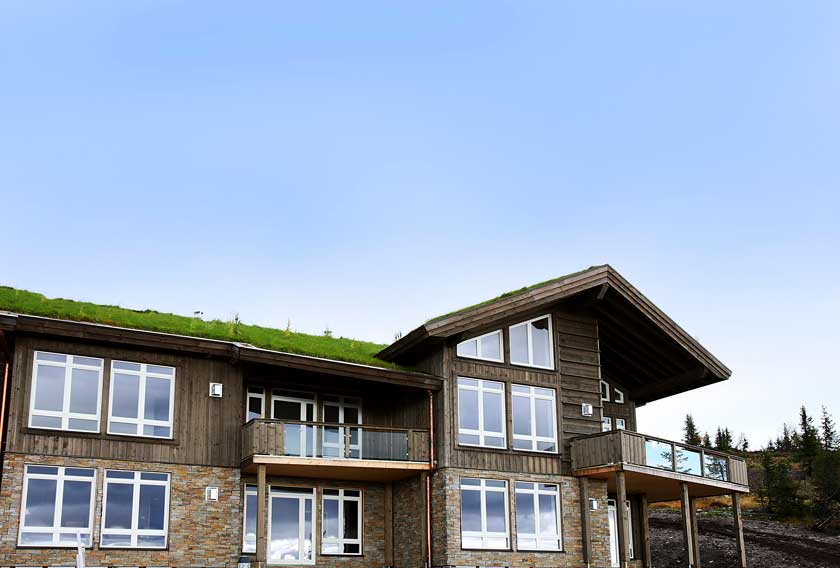 Norwegian studio Heggelund & Koxvold Arkitekter designed 60 luxury apartments on the top of Norefjell, the mountain area closest to Oslo (Norway). Norefjell 903 Moh development is inspired by the traditional Norwegian architecture, blending timber cladding and natural stone of our STONEPANEL™ system. This exclusive new development used 1,625 square meters of our STONEPANEL™ Sahara, composed by multicolor quartzite with brown and grey tones.
Don't miss these contemporary buildings cladded in STONEPANEL™!