STONEPANEL™ for Hemsedal Alpin Lodge, the second largest ski area in Norway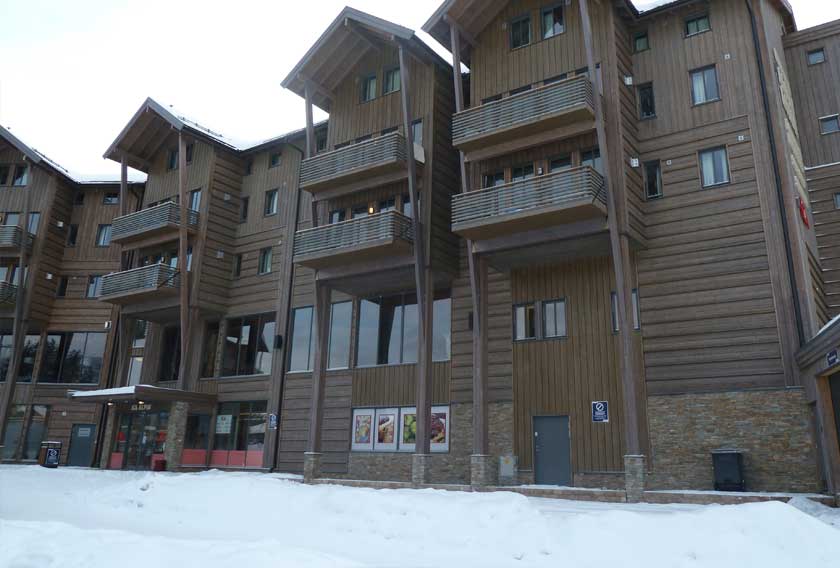 STONEPANEL™ natural stone panels fit in well with local architecture for Hemsedal Alpin Lodge, located at the second largest ski area in Norway. This resort has a perfect position in Hemsedal, a small village in the Scandinavian Alps perfect for skiing and winter activities.
A TOUCH OF WARMTH AND TIMELESSNESS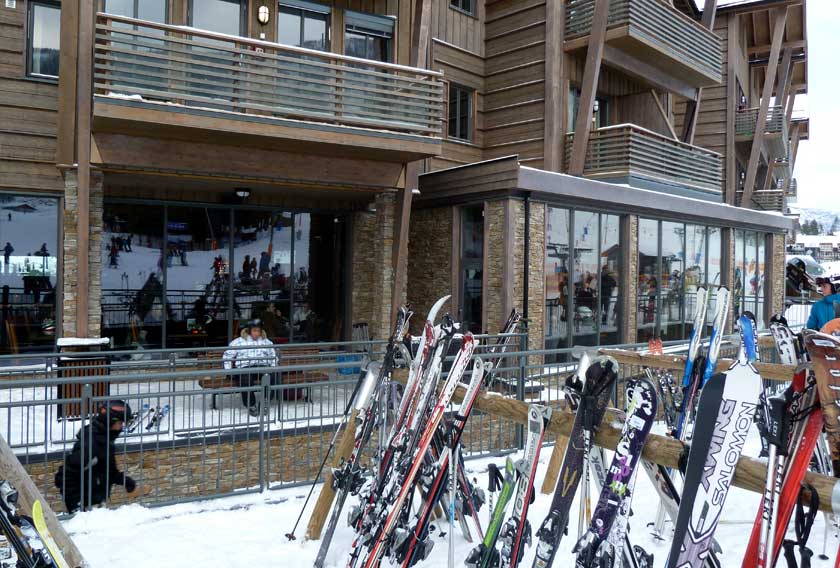 STONEPANEL™ is the most efficient, safe and high quality construction solution for wall cladding. For this project, natural stone panels STONEPANEL™ Sahara have been installed on the exterior facade and interior walls of the Alpin Lodge, located at the Hemsedal Ski Resort. STONEPANEL™ Sahara is a multicolor quartzite with brown and grey tones. Sober and rustic, it brings great warmth and timelessness to the facade of Hemsedal Alpin Lodge.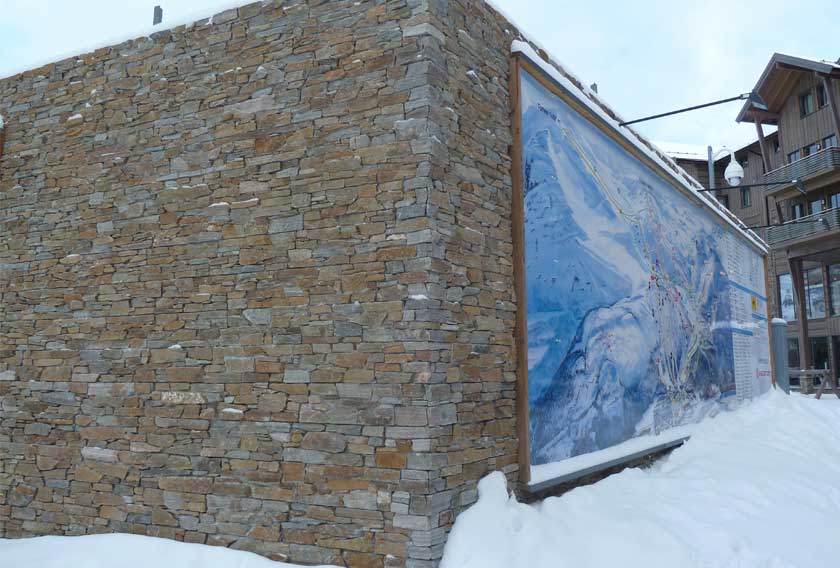 Norwegian architecture uses traditionally building materials that could be found in the surrounding natural environment such as stone and wood. Buildings in cold climates struggle throughout the ages with ice and snow formations. STONEPANEL™ is the only natural stone panel certified and guaranteed for outdoor use thanks to its patented mechanical anchor, made of stainless steel. This piece enables its installation on surfaces higher than two meters.
FROST RESISTANCE FOR STONE FACADES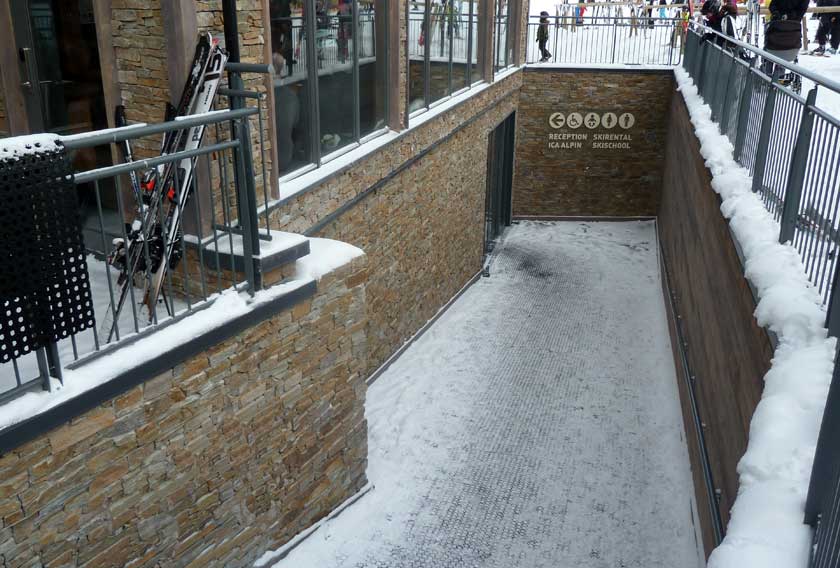 STONEPANEL™ has been certified by the most prestigious European organizations such as SINTEF-Tehcnical Approval in Norway. This certification confirms that STONEPANEL™ meets the provisions regarding product documentation given in Norwegian building regulations. Freeze-thaw tests show that the panels have sufficient frost resistance for outdoor exposure in Norway.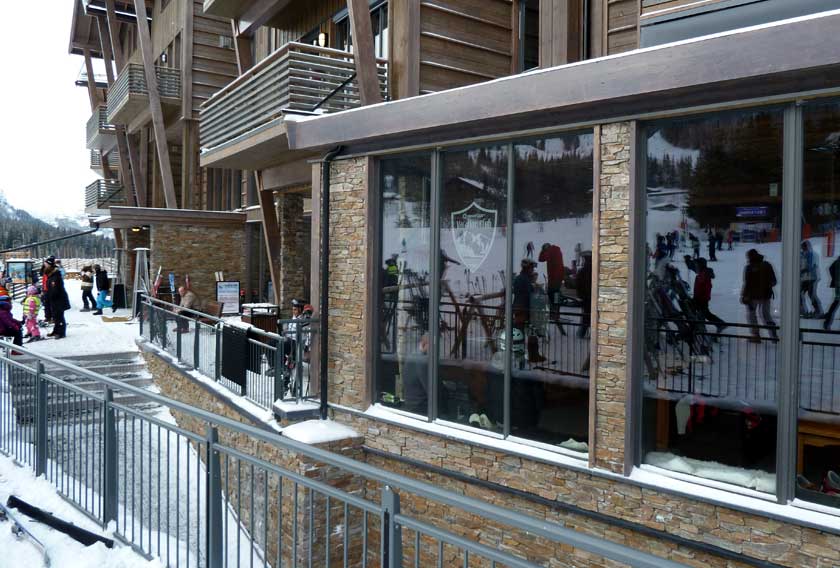 STONEPANEL™ is composed by natural stone panels, mounted on a cement base and reinforced with lightweight glass fiber. Its only 3 cm base thick allows for natural, rustic or aged stone pieces to be arranged in unique ways. Panels are 'S' shaped to avoid visible joints.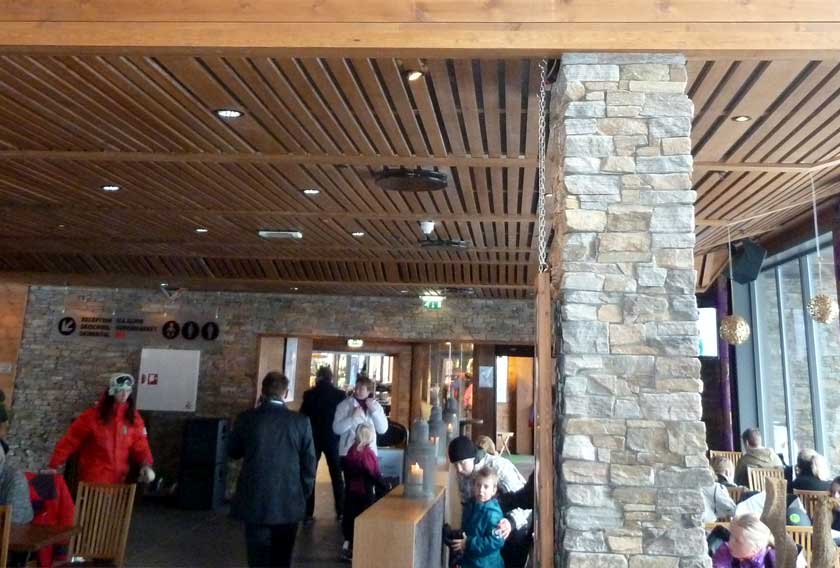 The Alpin Lodge offers accommodation in apartments for 2-14 people. The facilities include a restaurant, ski and grocery shops, an equipment rental, center and underground parking. In December of 2008, the Hemsedal Alpin Lodge was completed.
For furhter information, visit CUPA STONE website.