The Oslofjord Museum, a unique exhibition space of Norwegian wooden boats, clad in STONEPANEL™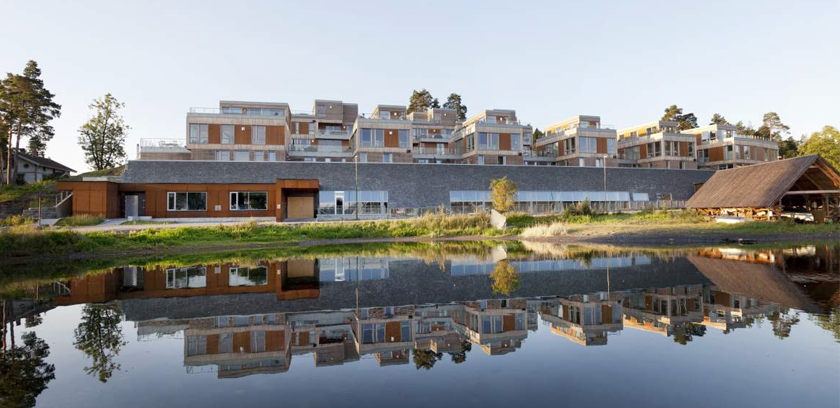 Norway's famous tradition for wooden boats is one of its most important symbols. Famed explorer Roald Amundsen was the first man to reach the South Pole, sailing through the ice with the tough oaken vessel Maud. This ship was built in 1917 in the small village of Vollen where the Oslofjord Museum opened spring of 2013. A unique exhibition space that documents Norway's famous tradition for wooden boats that presents the coastal culture in and around Oslo Fjord.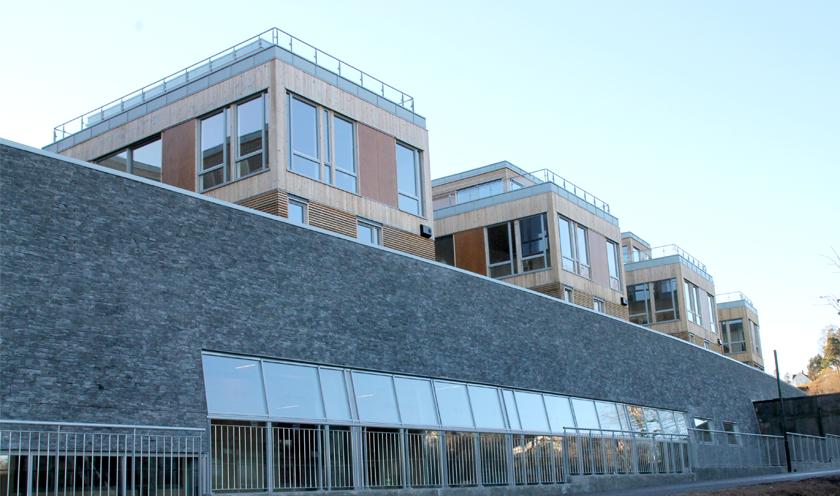 STONEPANEL™ BLACK SLATE COVERS THE FACADE
The Oslofjord Museum is a project designed by Romerike Architekter to blend with the wild, beautiful and impressive nature of the fjords. Its facades, which extend towards the ground, stand out for the innovative system STONEPANEL™, the only natural stone panel certified and guaranteed for outdoor use. More than 350 square metres of STONEPANEL™ Black Slate, composed by traditional black slate, with dark blue tones, arranged in blocks, were used to transmit a natural, strong and sober style to this cutting-edge project.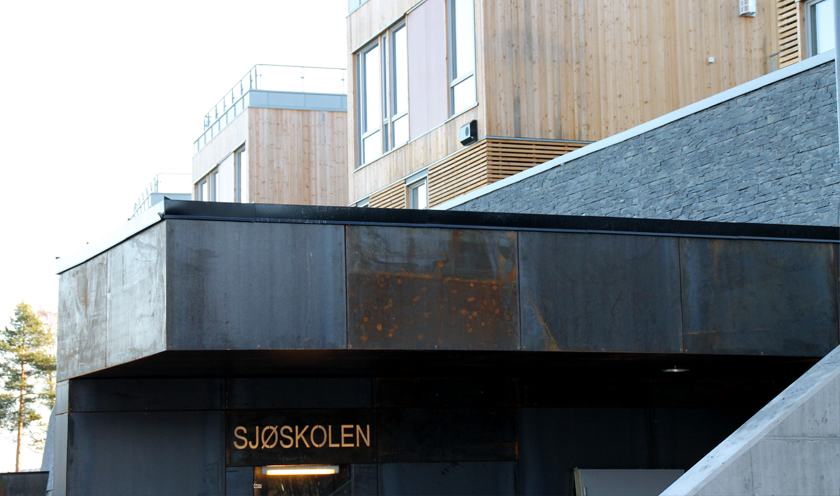 STONEPANEL™ SPECIAL PIECES FOR CLADDING
STONEPANEL™ patented anchor system that enables the installation of natural stone panels on surfaces higher than two meters, has been certified by the most prestigious European organizations such as SINTEF (Technical Approval) in Norway or BBA (Agrément Certificates) in United Kingdom. STONEPANEL™ special pieces such as corners and other complementary solutions have been installed in the Oslofjord Museum in order to get a perfec finish of the facade cladding.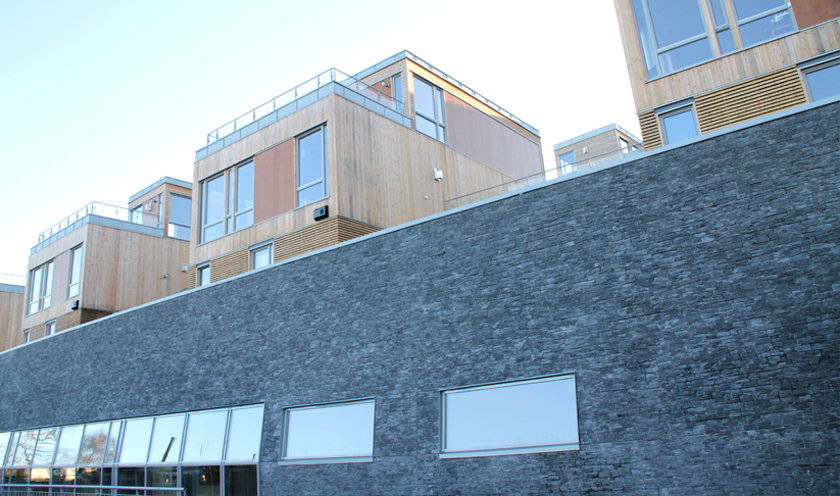 A LARGE WOODEN SHIP COLLECTION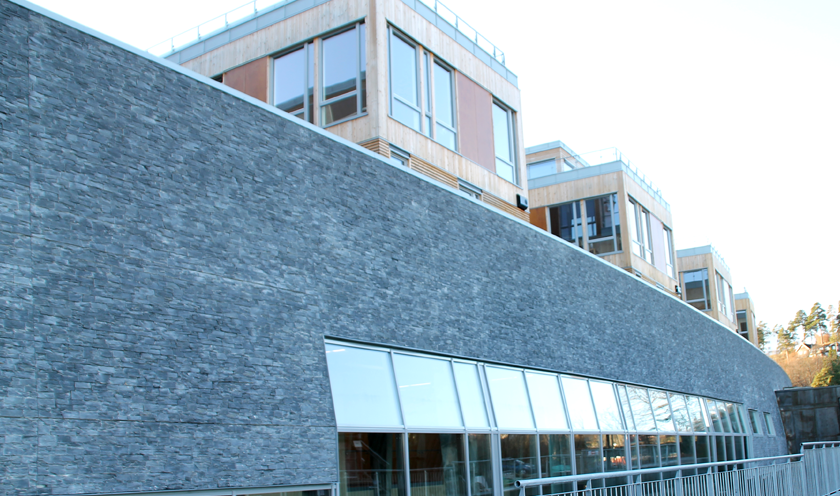 Located directly on the fjord in the shopping center Vollen in Asker, this coastal cultural centre covers 1,700 square metres where you can experience boat collection related to the recreational use of the Oslo Fjord. The museum includes 740 square metres of school facilities on both levels, offering alternative courses in artisanal crafts as well as activities and cultural events for pupils aged 15-16. The Oslofjord Museum manages a collection of over 100 pleasure crafts, a distinctive and important part of Norwegian cultural history.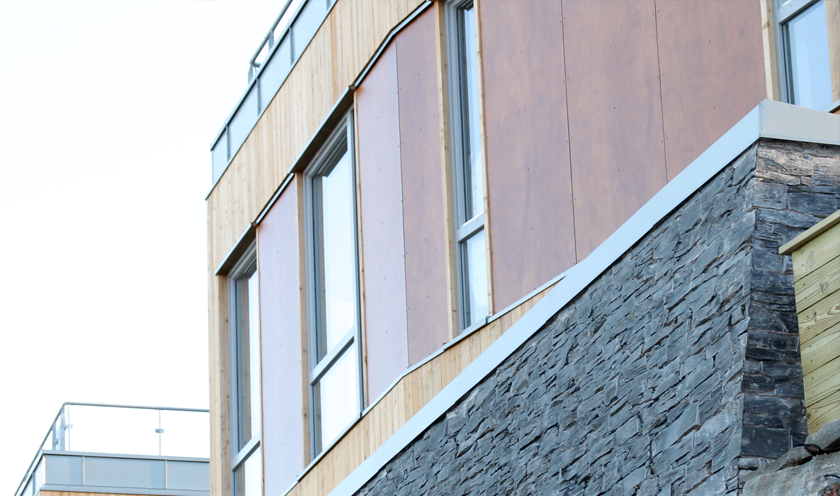 Have a look at STONEPANEL™ Black Slate product information.
For further information about the Oslofjordmuseet/MiA, check its website.