STONEPANEL™ renews SINTEF Technical Approval, a proof of the high quality of our natural stone panels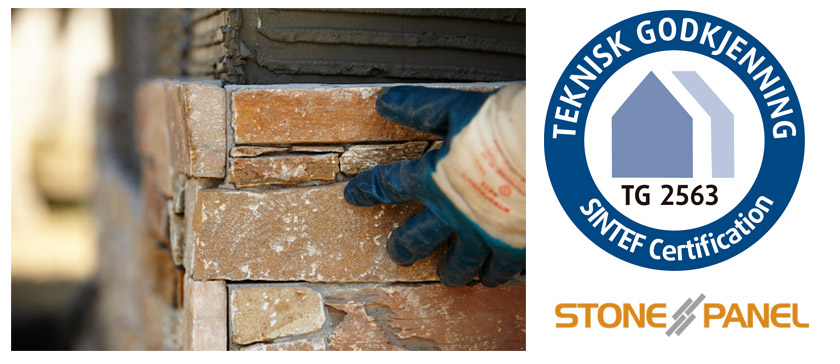 STONEPANEL™ has renovated the SINTEF Technical Approval (No. 2563), an approval system for building materials, components and construction systems in Norway.
A SINTEF Technical Approval provides complete documentation with regard to construction and indicates how the product is to be installed and lists other conditions for use. The SINTEF Technical Approval assessed the following key factors of STONEPANEL™: durability, environmental aspects, resistance or special conditions por use and installation.
First of all, the SINTEF Technical Approval has confirmed that STONEPANEL™ has been found to be fit for use in Norway and to meet the provisions regarding product documentation given the regulation relating to the marketing of products for construction works and regulations on technical requirements for building works.
1. DURABILITY
Freeze-thaw tests show that STONEPANEL™ has sufficient frost resistance for outdoor exposure in Norway.
2. ENVIRONMENTAL ASPECTS
STONEPANEL™ contains no hazardous substances with priority in quantities that pose any increased risk for human health and environment. The panels are not regarded as emiting any particles, gases or radiation that have a perceptible impact on the indoor climate, or that have any significant impact on health.
3. SPECIAL CONDITIONS FOR USE AND INSTALLATION
STONEPANEL™ has to be mounted to the substructure by means of a mortar adhesive. All panels installed over 2 meters from the ground shall be mechanically fixed by the anchor in addition to mortar adhesive.
4. WIND LOAD RESISTANCE
Wind load resistance shall be calculated and designed according to the Norwegian National ammendment.
BBA-AGRÉMENT CERTIFICATE IN UK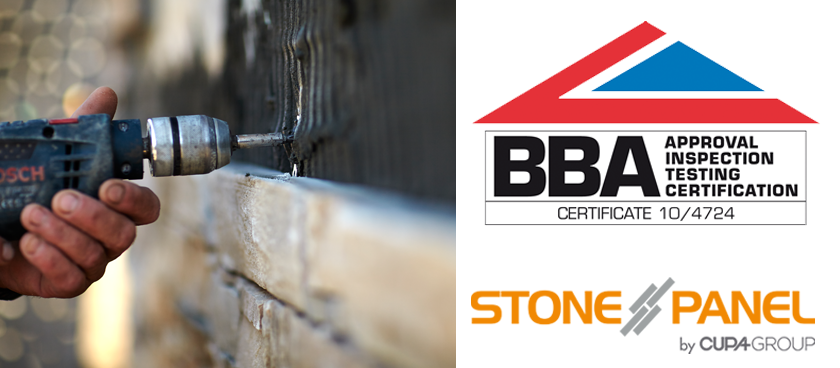 STONEPANEL™ has renovated the BBA-Agrément Certificate, leading the market as the only natural stone pre-assembled panel that is backed by this certification in UK. The British Board of Agrément (BBA) is the UK's major authority offering approval, testing, certification and inspection services within the construction industry. This Agrément Certificate assessed the following key factors of STONEPANEL™: strenght and stability, behaviour in relation to fire, air and water penetration, maintenance and durability.
For further information, check CUPA STONE website.