5 types of natural stone for swimming pool floors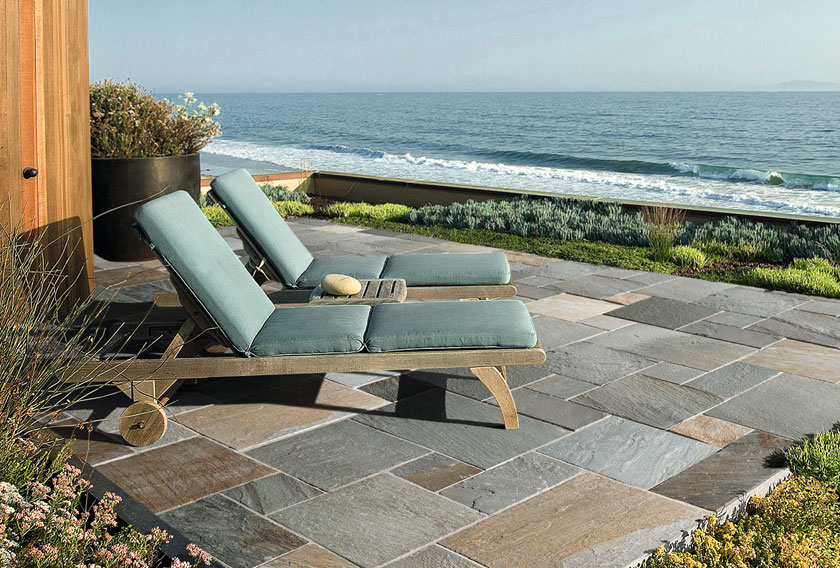 Which are the best tiles for your outdoor swimming pool? There are some special considerations that should be taken into account, such as slip resistance, durability and safety. According to these requirements, natural stone is the perfect material for swimming pool floors. Here you have 5 types of natural stone for your poolscape.
Stone tiles are suitable for pool paving applications. Durable, versatile, affordable and tough, they are very natural in their finished texture. They are also salt water resistant, non-slip and chlorine will not change their colors. Natural stone tiles are available in a wide variety of shapes, colors and sizes. The most popular natural stone used for pool floors are:
TRAVERTINE TILES FOR POOLS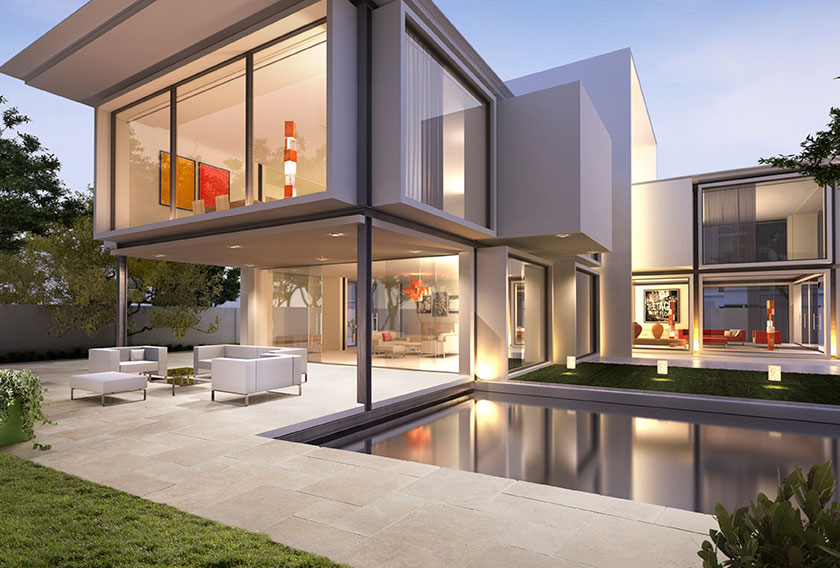 Travertine is a porous, cream-colored sedimentary rock formed by deposits of calcium carbonate. Frequently used as an ornamental stone in both interior and exterior construction. Travertine will provides an elegant look for pool decks. The porous quality of travertine will make it a slip free surface. Travertine tiles are usually available in beige tones and they can have an aged calibrated finish. You chan check more possibilities on how to combine Beige Travertine CUPA STONE.
LIMESTONE FOR POOL DECKS
Limestone is a sedimentary rock formed in warm, shallow marine waters. It often contains fossil fragments or bands of color. It is used extensively for interior and exterior cladding because of its durability and beauty. It is available in black and dark grey tones and rectified no calibrated finishes. For example, Jet-Black Limestone CUPA STONE can be produced in any size up to 150×60 cm, with a thickness of 1 to 3 cm.
GRANITE PAVINGS
Granite is a type of hard, compact igneous rock formed by quartz, feldspar and mica. The flecked, sparkling appearance and toughness and durability make it an ideal material for construction and decoration. Granite can be used in pool pavings because it creates an elegant look with its natural shine and water resistance properties. Flammed or aged finishes are perfect for swimming pools because they are slip resistant. Check CUPA STONE granite collection.
QUARTZITE FOR COLOURED FLOORS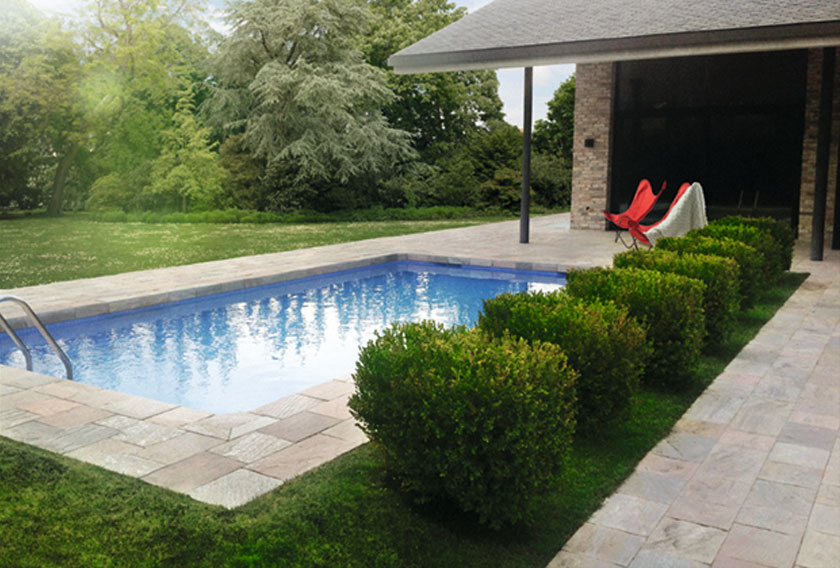 Quartzites are metamorphic rocks formed entirely of grains of quartz, usually of a whitish color. Its hardness and resilience lend it to being used in swimming pool floors. For example, Villafranca Doseo Quartzites, extracted from our quarries in northern Spain, are an exclusive CUPA STONE product designed for landscaping and exterior decoration projects. Their natural finishes and tones -beige, pink and green- are a perfect choice for swimming pool floors.
THE ELEGANT TOUCH OF GNEISS
Gneiss adds a radiant touch to pool edges. Authenticity and character. These are the foremost characteristics of this natural stone, with its shades of beige and grey combined with lighter tones. Extracted from our quarry in France, Saint-Yrieix Gneiss adds an elegantly subdued, radiant touch to swimming pool projects.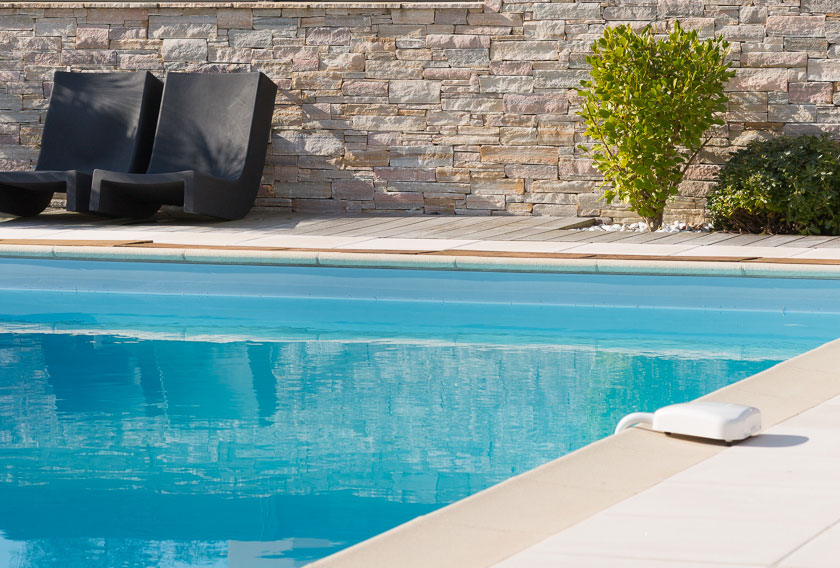 Do you need more information? CUPA STONE experts can help you decide on a type of natural stone that will best suit your swimming pool.
Visit CUPA STONE website.