Five hot trends for kitchens in 2021 with CUPA STONE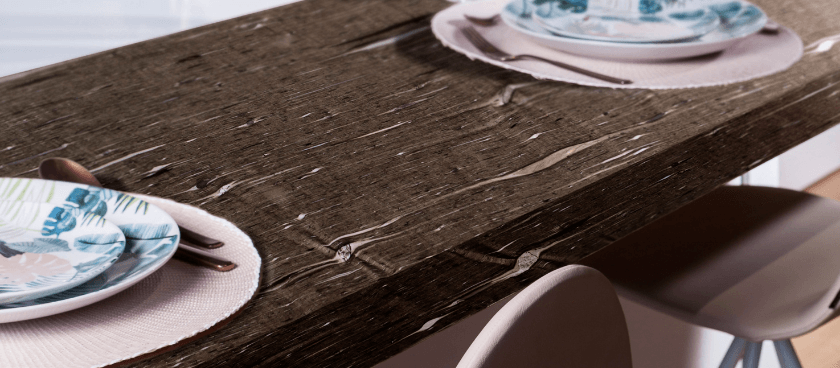 If you are passionate about interior design and decoration, each beginning of the year you will enjoy learning about the trends that will mark the coming months in the different spaces of the home.

From CUPA STONE, we want to give you on this occasion some clues about which are the hottest trends in kitchen design that will success in 2021, and what place our natural stone can occupy in them. Are you ready?
Rediscovering our kitchens
Kitchens have become one of the main battlefields in the many hours we spend at home, especially in recent times. In them we meet family, we enjoy after-dinner and, of course, we cook. We could say that many families have rediscovered their kitchens in the last year.
And this is something that we are going to see reflected in this year's kitchen trends, where comfort, functionality and versatility will prevail. Natural stones in the kitchen are no longer just white marble or gray granite countertops: they are practical breakfast bars, elegant spaces open to the living room, central islands that inspire the most innovative chefs, extra surfaces on which displaying all your culinary skills …
1.- Natural stone in the kitchen: a must in 2021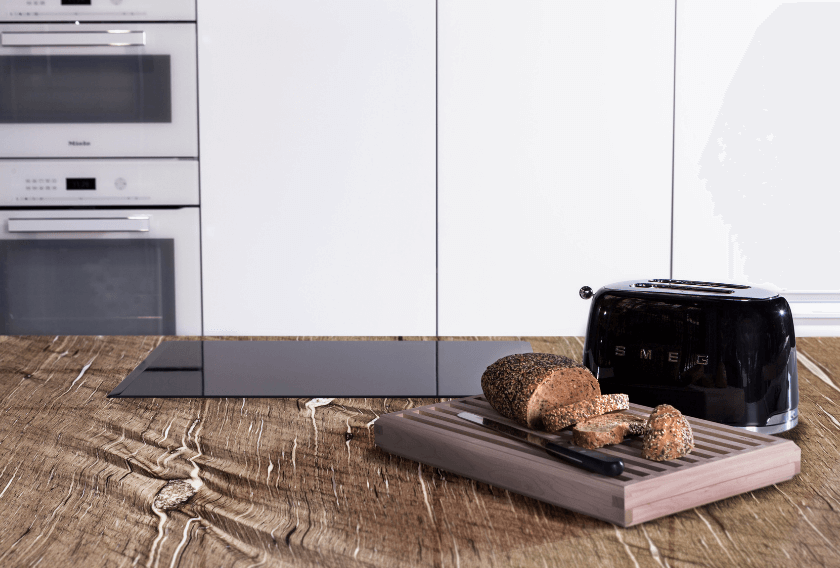 CUPA STONE natural stone countertops are perfect for occupying that special space in our homes.
Specifically, the king of countertops materials, granite, a very strong material, perfect for kitchens that are going to have a lot of traffic.
Resistant to liquids and scratches produced by daily use, natural stone is highly hygienic and totally suitable for direct contact with food. Allows high temperatures and is easily cleaned with a damp cloth and mild soap.
In short, a material that has plenty of reasons to be a must in your kitchen.
2.- Multipurpose spaces for very practical homes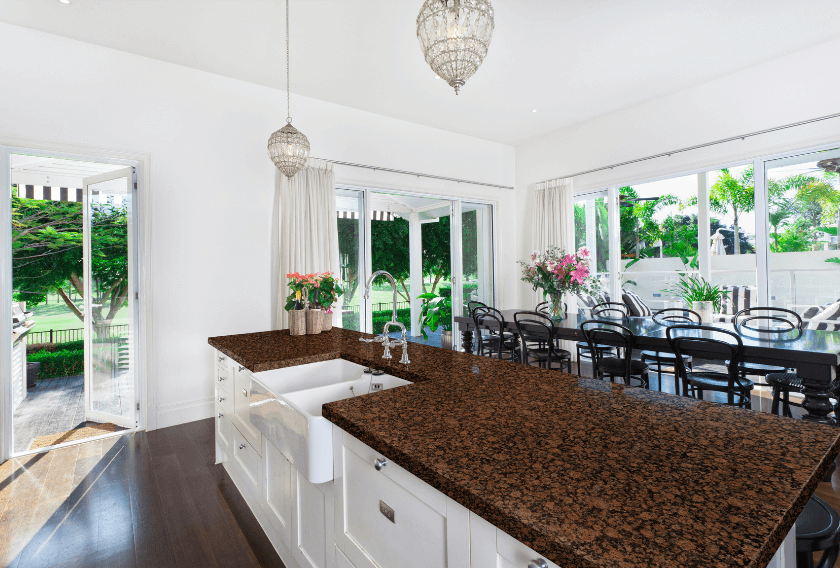 At a time when home renovations flourish, the kitchen is one of the spaces that attract great expectation. More and more, they are open spaces that become part of the living room, integrating both as the same room without walls separating them, where to share moments with the family.
The trend of open spaces has come to stay. And countertops play a special role, since they become a very visible part from different points of the house. So, pay attention when choosing a countertop that will focus all eyes.
3.- Mix of textures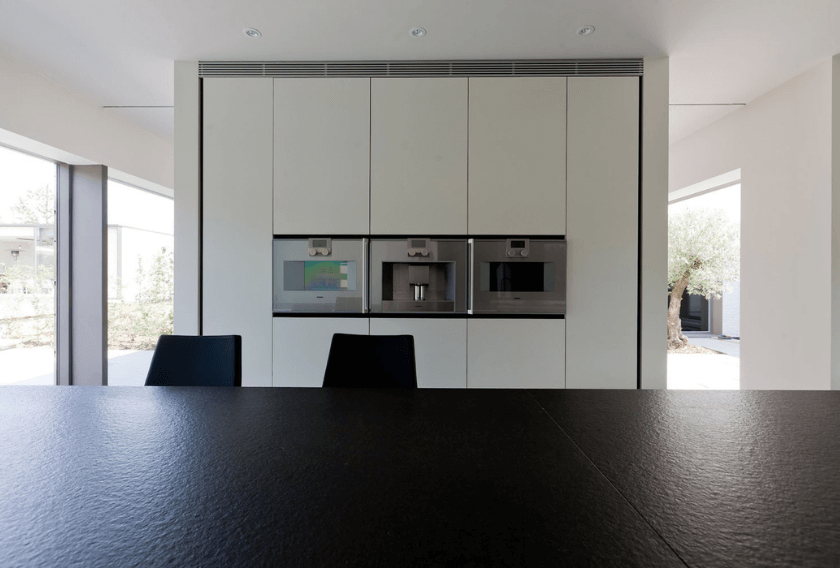 The mix of textures is a trend that will sweep in 2021, not only in kitchens, but it will be a trend that we will see reflected in all rooms of the home.
The variety of patterns and textures of natural stones make them perfect for all types of kitchen styles: from the most modern to the most classic, through the minimalist and country-house style.
Stone is a unique material by its very nature, long-lasting and with unique aesthetic and sensory characteristics. Thanks to the finishes that we apply in CUPA STONE, we manage to extract all the beauty and uniqueness of this noble material.
4.- Kitchen islands: object of desire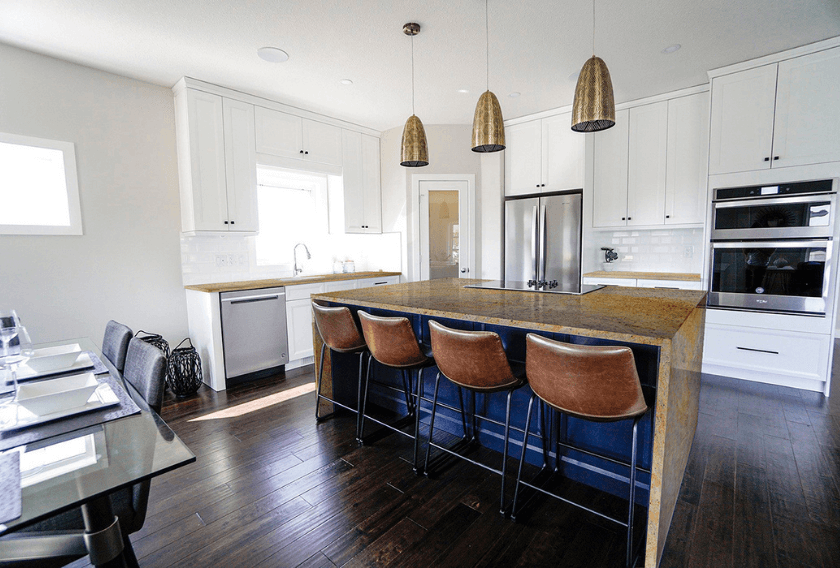 Meeting point, a practical work surface, extra storage space, a place to have breakfast… Kitchen islands can be all this and much more. In addition to its aesthetic value, so… who has not ever wished to have an island in their kitchen?
They are a neuralgic point of interaction and a highly recommended resource to take advantage of space and achieve modern, practical and functional kitchens. As they are isolated modules, with four free sides, they are very versatile and flexible.
Islands are a highly recommended option in large spaces, but it is true that in most cases we will need a room with medium or large dimensions. However, there are other options, such as kitchen bars, or peninsulas that can fit into many projects.
5.- Black kitchens forever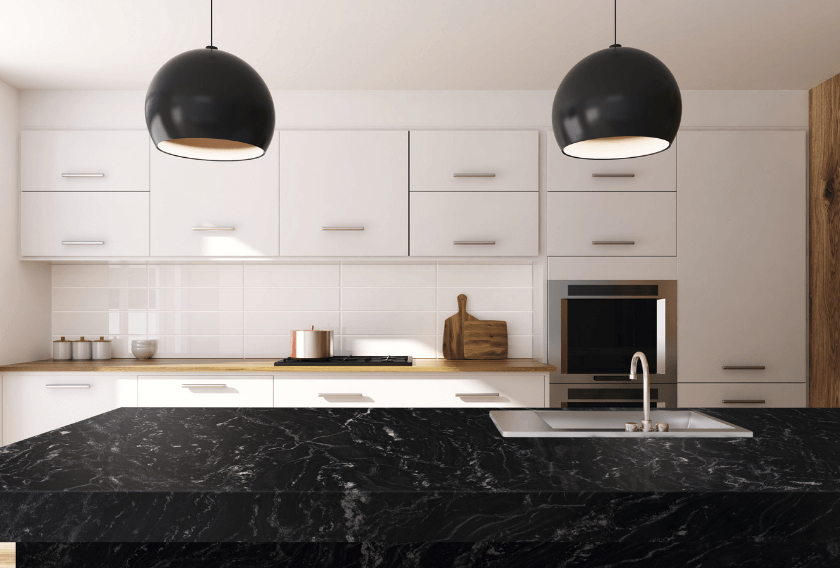 Although the colors of the year according to the Pantone Institute are gray and yellow, kitchens in which black predominates will continue to be a trend in 2021.
The elegance of the natural stone countertops in dark tones are indisputably triumphant, achieving beautiful contrasts with the rest of the furniture or the floor and walls. If you also add a piece of wood or a point of color to your kitchen, success is assured.
New Instagram Guides: we want to be your source of inspiration
We are glad to share the CUPA STONE Instagram Guides, a channel to show you our publications arranged by categories, and also those external publications that have caught our attention and that we have liked the most. We encourage you to discover them and share with us more ideas and inspiration for your home.