5 ways to use natural stone in home decoration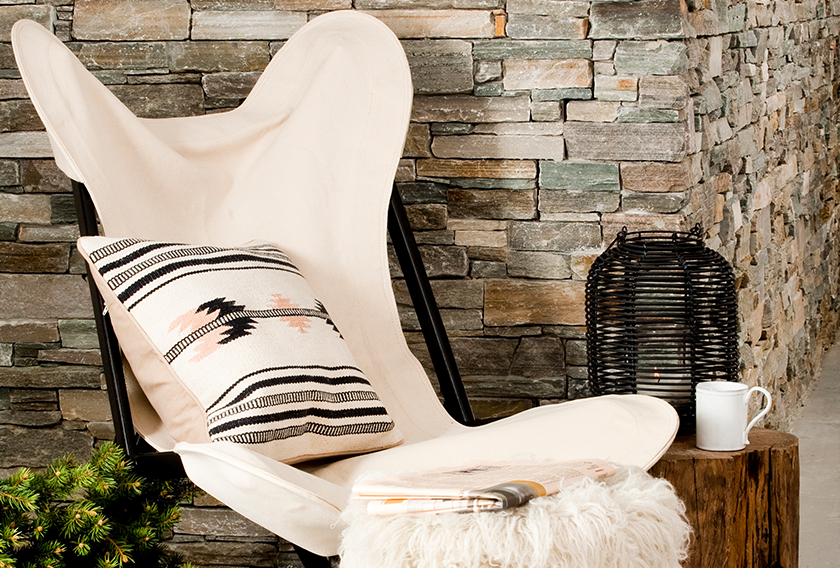 Natural stone lends a sense of inimitable elegance and a unique texture to all interior spaces. Granite, travertine, slate or marble are commonly used for all types of interior design projects. We tell you 5 ways to use natural stone in home decoration:
Stone's thermal inertia helps maintain constant temperatures in the home's interior, promoting thermal comfort and energy savings. Environmentally sustainable, this product does not contain any chemical and can be safely used for indoors. Stone is completely recyclable, reducing any adverse impact on the ecosystem, and can even be reused in new projects.
1. FLOORING PROJECTS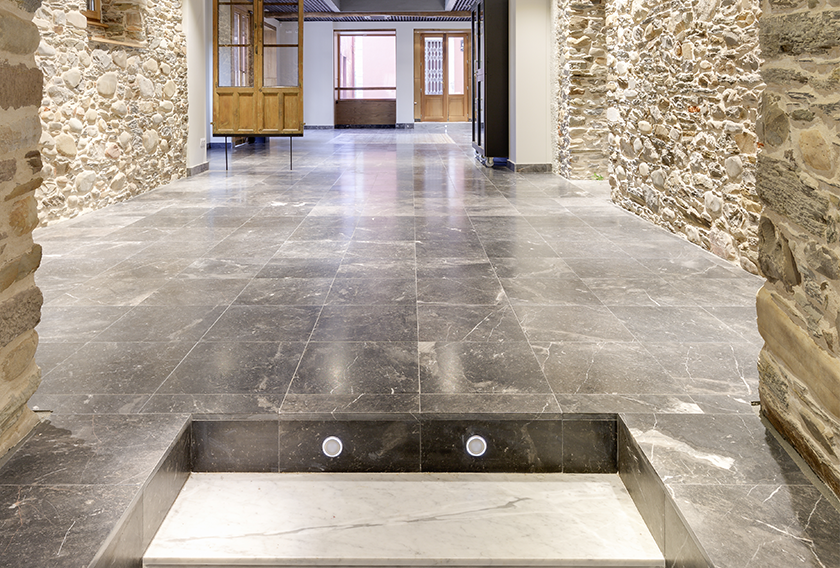 Granite, marble, travertine, quartzite, slate and limestone are resistant and durable products used for flooring. They can create a welcoming atmosphere in home decoration.
You can mix colours and textures for getting an interesting look. Their hardness and durability enables the creation of resistant floors in bathrooms, kitchens, bedrooms or living-rooms.
2. WALL CLADDING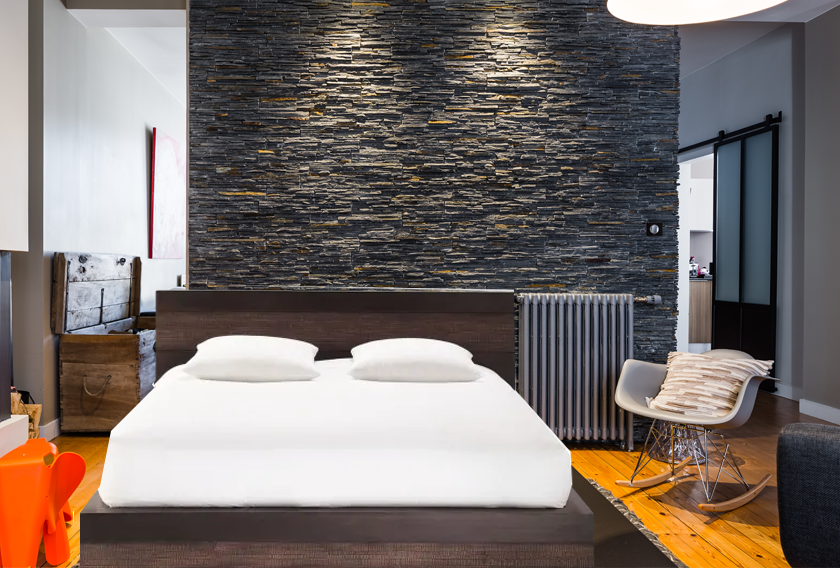 Natural stone like slate slate or sandstone can be used as wall cladding solutions. It adds more texture and a fresh appeal to interior walls.
You can create interior divisions using stone cladding in the living room and the kitchen. Or you can add a touch of texture by cladding walls with different types of natural stone. Even you can renovate your kitchen walls.
3. FIREPLACES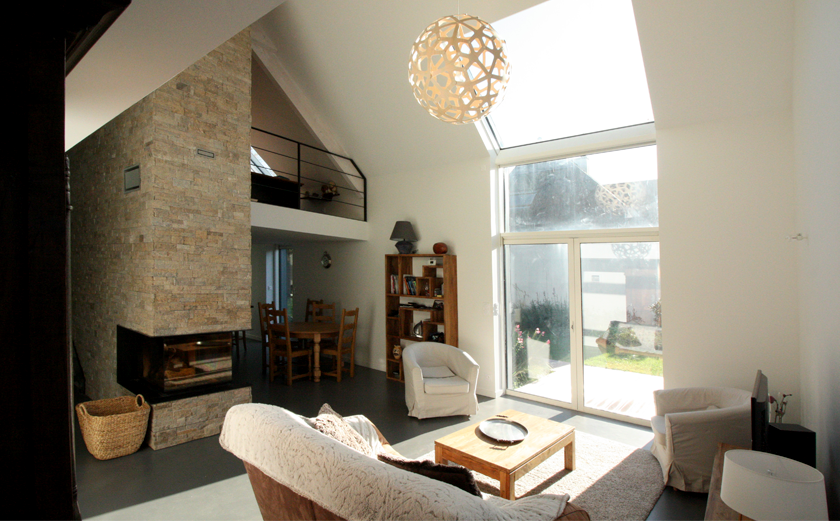 Fireplaces clad in natural stone are functional and easy to maintain. They add value to any interior design project. You can use our DECOPANEL™, a panel composed by natural stone with a slab format, which provides the ideal lightness to decorate interior fireplaces. It has an unparalleled high thermal resistance, so it perfectly withstands heat from chimneys and stoves without showing any damage (no direct contact with fire).
Check out this post about Natural stone fireplaces: how to choose the right one.
4. COUNTERTOPS AND BLACKSPLASHES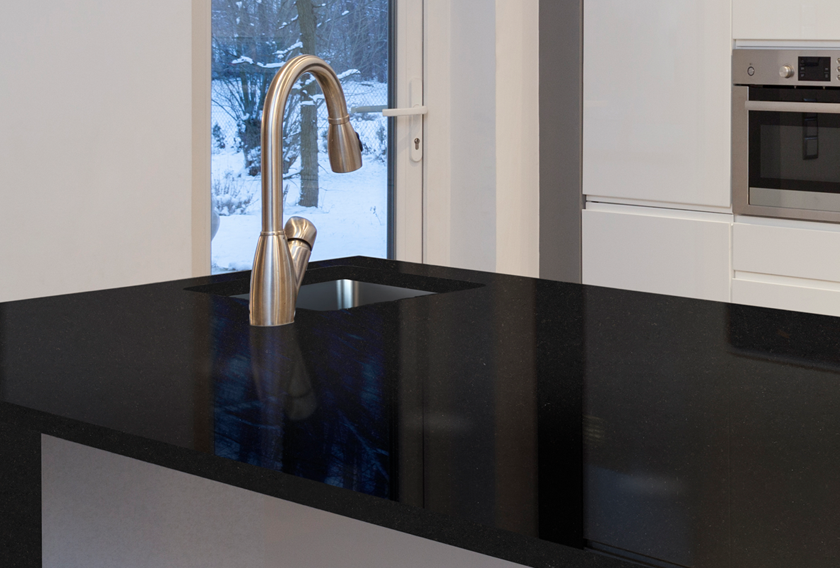 Granite and quartzite are the best natural stones for kitchen countertops and backsplashes. They are hard, non-porous, durable and can be cleaned easily. You have many aesthetic possibilities, colors and finishes to choose.
Have a look at this article about how to choose natural stone for kitchen countertops.
5. SCULPTURES AND DECORATIVE ITEMS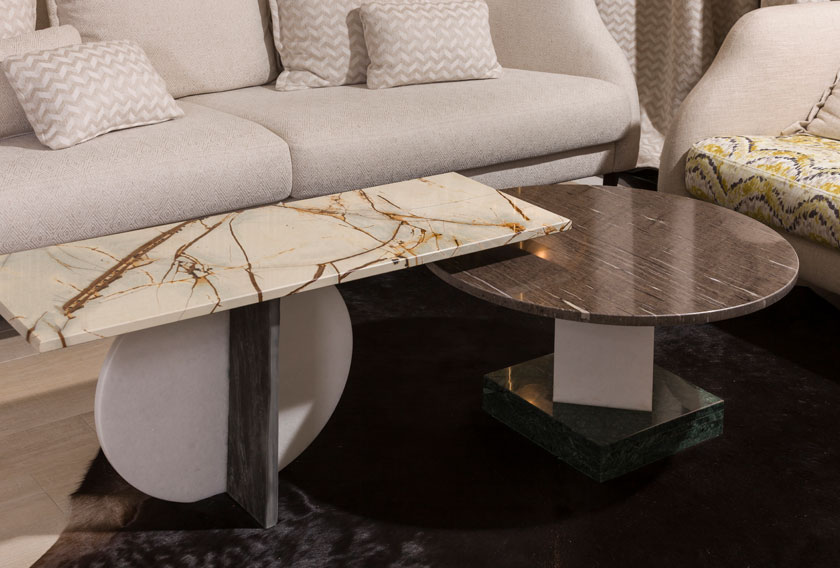 Natural stone can be used to create decorative items such as sculptures, lamps or coffee tables. They are perfect accessories for decoration, helping you apply the finishing touches to every room in your home.
For further informations, visit CUPA STONE website.