3 interior design ideas with STONEPANEL™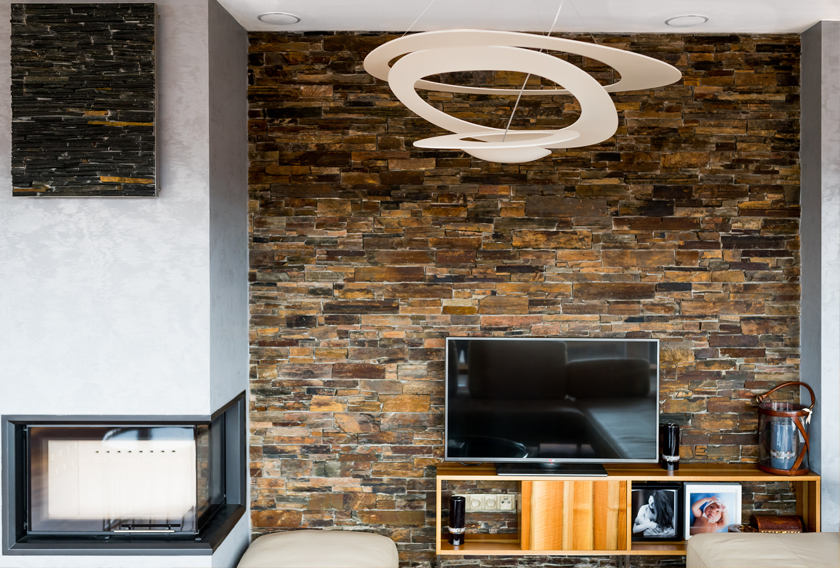 Natural stone can transform your interior design. Its strength, durability and versatility can increase the overall value of your property. Here you have 3 ideas about how to change your wall decoration using natural stone:
NATURAL STONE FOR INTERIOR DESIGN: ADVANTAGES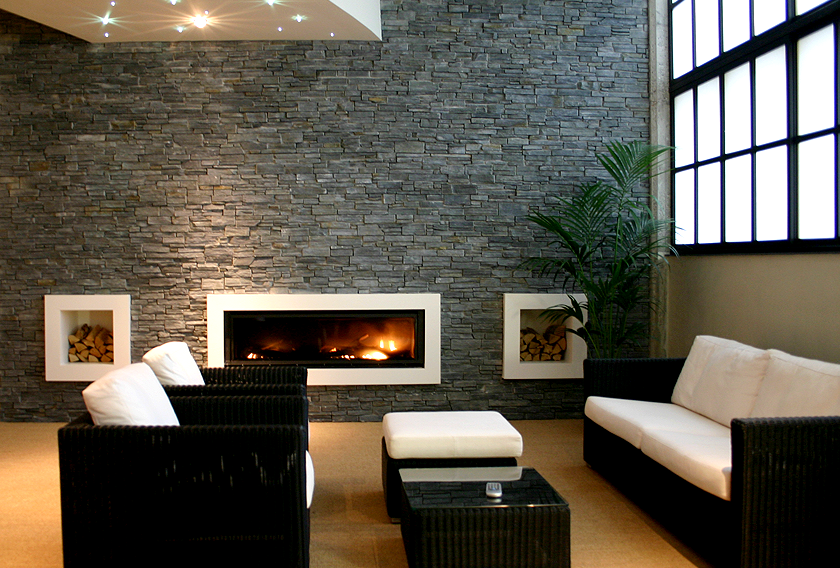 Our STONEPANEL™ innovative system, formed by pieces of natural stone, shows important advantages to decorate interior walls:
EFFICIENCY AND HIGH QUALITY: stable pieces ensure easy installation and its proper fixing.
SAFE AND PROPER INSTALLATION: its strong and uniform cement base ensures a perfect adherence.
LONG LASTING PRODUCT compared to other cladding materials.
HIGH THERMAL RESISTANCE: perfectly withstands heat from chimneys and stoves showing any damage.
1. A SOPHISTICATED AND TIMELESS LIVING ROOM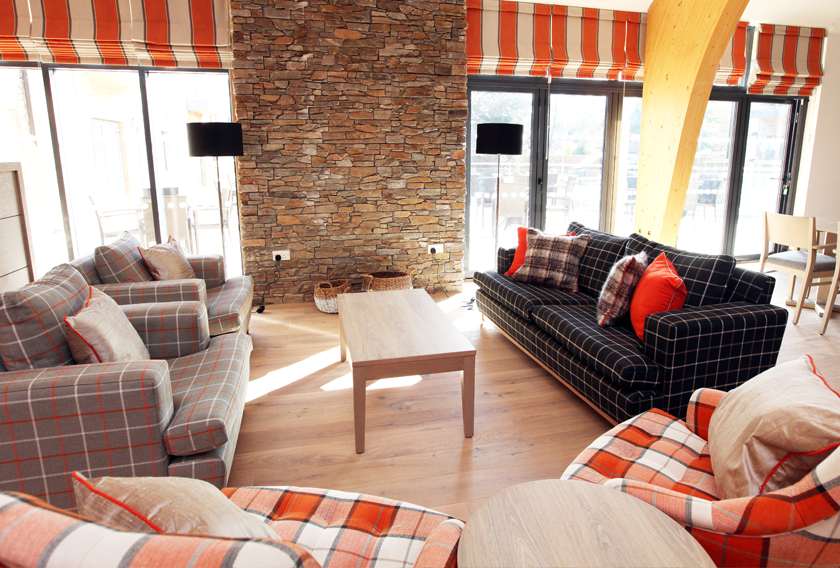 The sober look of STONEPANEL™ Sahara brings sophistication and timelessness to this wall of a living room in Lynwood House, located in Lanchester (Durham, UK). This natural product has a rustic texture due to its quartzite pieces. This multicolor stone with brown and grey tones provides a neutral aesthetic. It offers an architectural solution that gives this living-room a stylish image.
2. AN ORIGINAL COMBINATION FOR BATHROOMS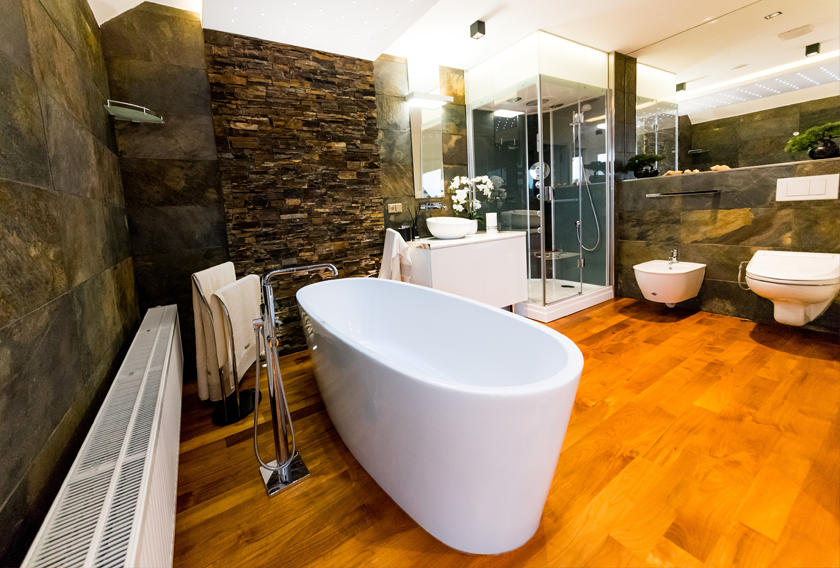 Natural stone is a great product to your bathroom design. There are may ideas on how to apply stone into your bathroom design scheme such as a wall above a built-in bathtub. STONEPANEL™ Multicolor is one of the most striking ways to create a striking bathroom. The earth tones of this natural stone panel add a beautiful pattern with a modern appeal to this contemporary penthouse apartment in Brno.
3. THE FOCAL POINT OF A CONTEMPORARY BEDROOM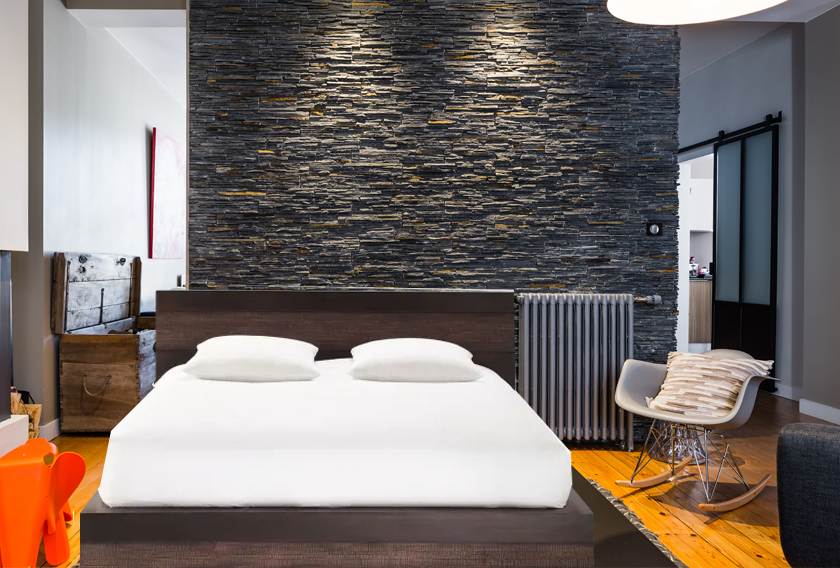 Bedrooms are a quiet, comfortable and relaxing place of your house. The choice of natural stone has a positive impact on the appearance of the bedroom. You can create a focal point with our STONEPANEL™ Jet Dark Thin Set. Each panel is composed by traditional black slate with dark and bue tones. This natural stone creates an elegant wall for this contemporary bedroom. You can complement your interior design with a well-planned lighting to create an original focal point in this room.
For further information, check CUPA STONE website.