A zero energy house with a facade of STONEPANEL™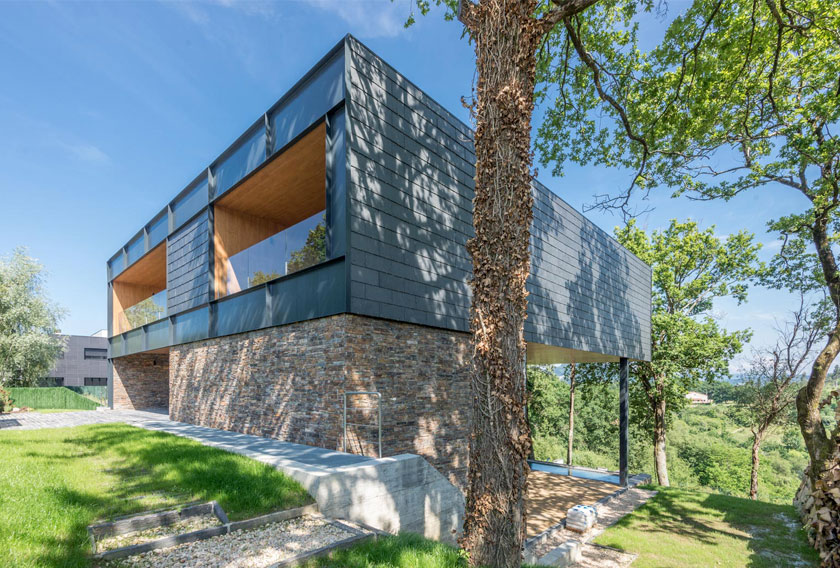 This family house located in the outskirts of Bilbao blends with the environment through the use of CUPA STONE natural materials such as STONEPANEL™ and INFERCOA.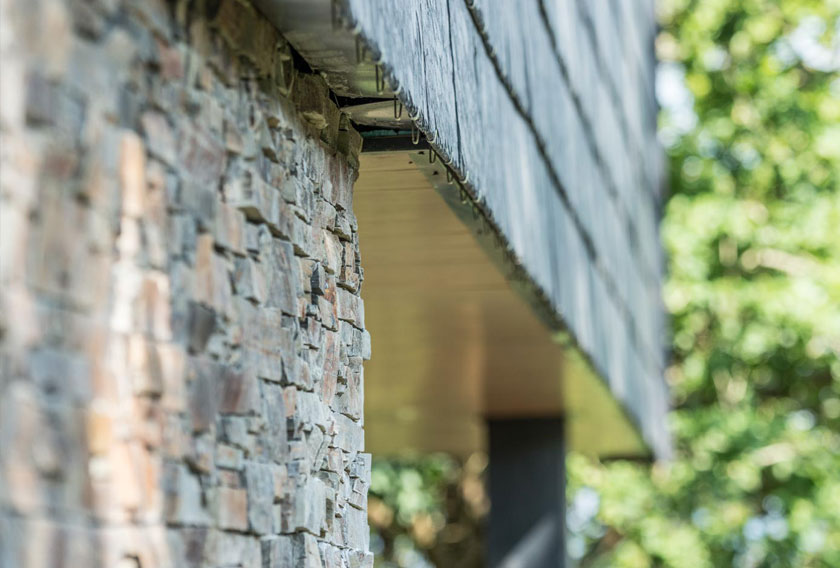 Sustainable Energy & Housing (SEH) built this house in six months using a new construction system, with a steel structure and patented enclosure walls. The house looks like a building floating among the trees. The architects wanted it to blend with the natural landscape while improving the efficiency of the studio. This is the reason why they chose natural materials obtained from nature, such as stone, in order to obtain good living comfort as well as a contemporary look.
NATURAL MATERIALS: STONEPANEL™ AND INFERCOA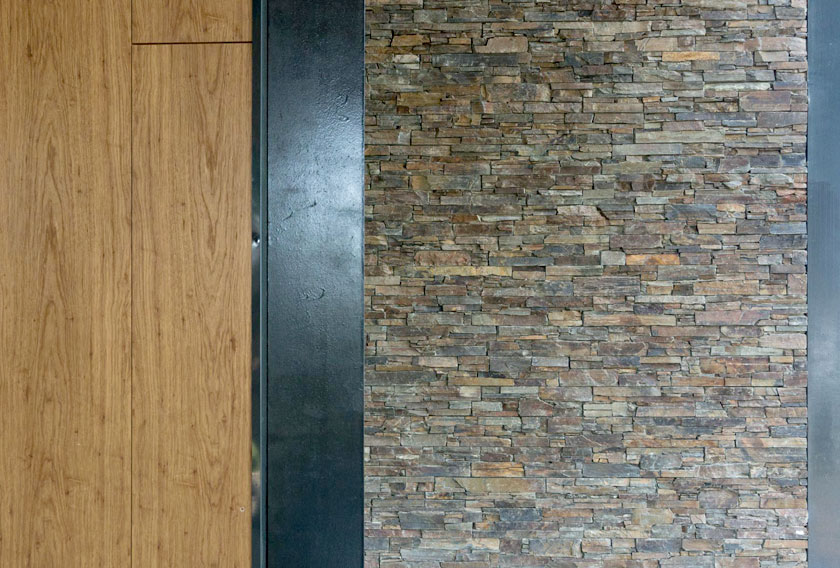 Part of the facade is cladded in STONEPANEL™, the only natural stone panel guaranteed and certified for outdoor use. This innovative system of CUPA STONE has an incorporated mechanical anchor for installation on surfaces higher than two meters. These panels are certified by the most prestigious European organizations such as BBA-Agrément Certificates in the United Kingdom.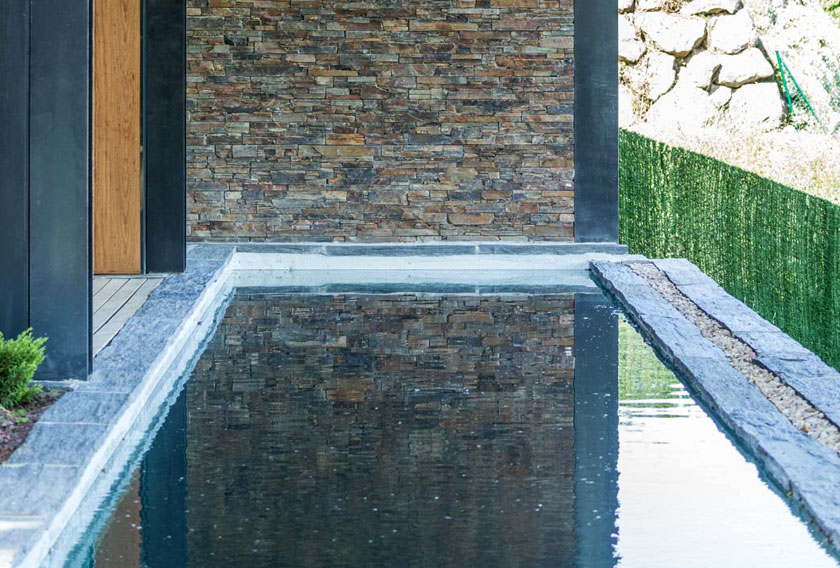 INFERCOA slate, an exclusive CUPA STONE product, has been used for the swimming pool edges. Highly versatile, INFERCOA is a unique black toned slate used for any kind of interior or exterior applications. Resistant, adaptable and elegant, INFERCOA also creates natural environments in different parts of the garden. Finally, its high anti-slip coefficient with a characteristic rugged finish makes it the ideal paving for the front yard of the house.
A SUSTAINABLE AND NET ZERO ENERGY BUILDING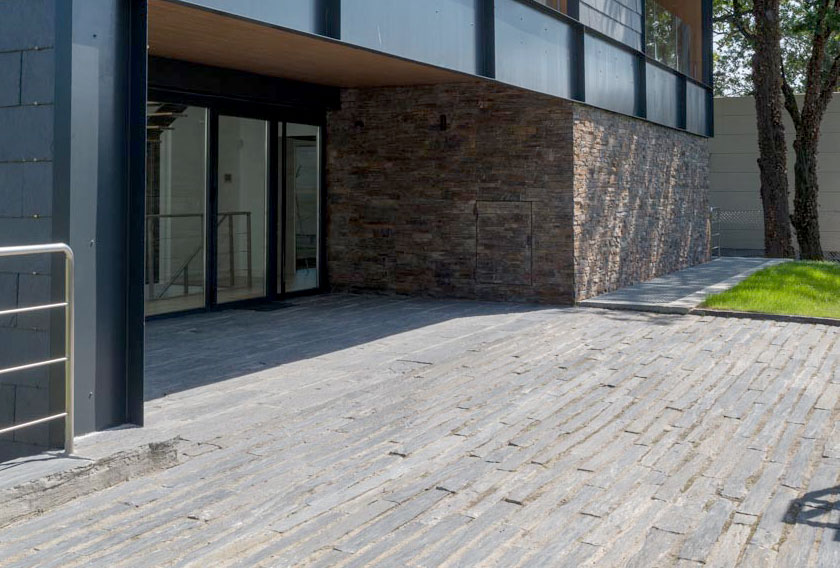 This house is a Net Zero Energy Building, that is self-sufficient in energy needs, combining aerothermic and photovoltaic system with battery. Here you can watch the construction process: