Why you should use granite in your house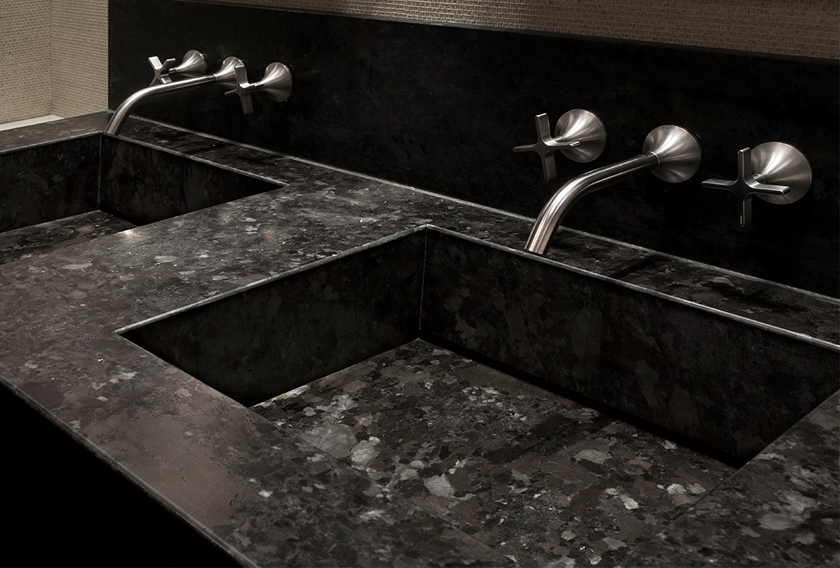 Countertops are not the only place to use granite in your home. There are many other applications for this natural stone: walls, floors, facades and, of course, kitchen worktops. The beauty, resistance, durability and versatility make it an ideal product for construction and decoration. Here you have some great projects using granite:
GRANITE FOR EXTERIOR FACADES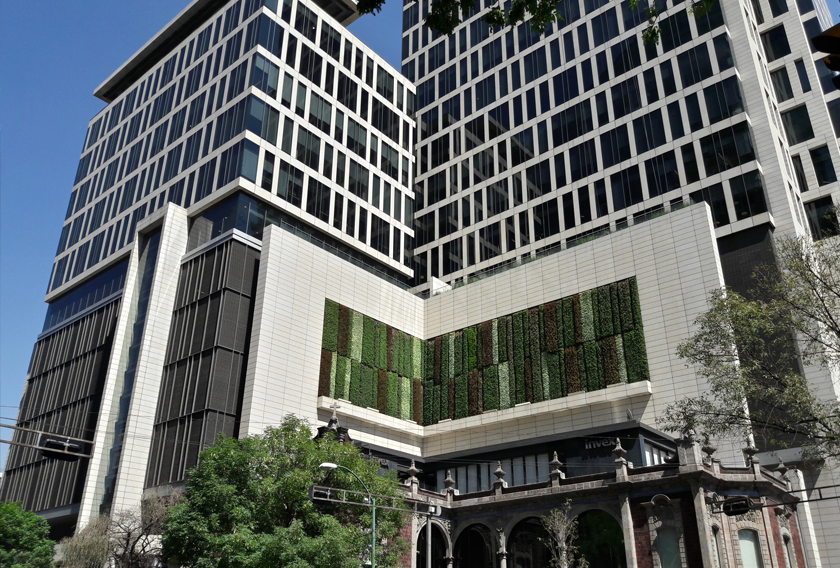 Granite is a type of hard and compact igneous rock formed by quartz, feldspar and mica. Its toughness and durability make it an ideal material for facades. Resistant to heat and cold, this natural stone gives your exterior wall cladding an aspect of strength and hardness. Large formats can create continuous surfaces with a timeless style.
The aesthetics of granite are affected by how it is extracted, processed and finished. This stone is available in thousands of colors and textures. Granite tends to retain its color and pattern for a very long time so you will have a facade that will last a lifetime.
Have a look at Mapfre Tower, clad in CUPA STONE granite, an icon of sustainable architecture in Mexico City.
GRANITE FOR INTERIOR WALLS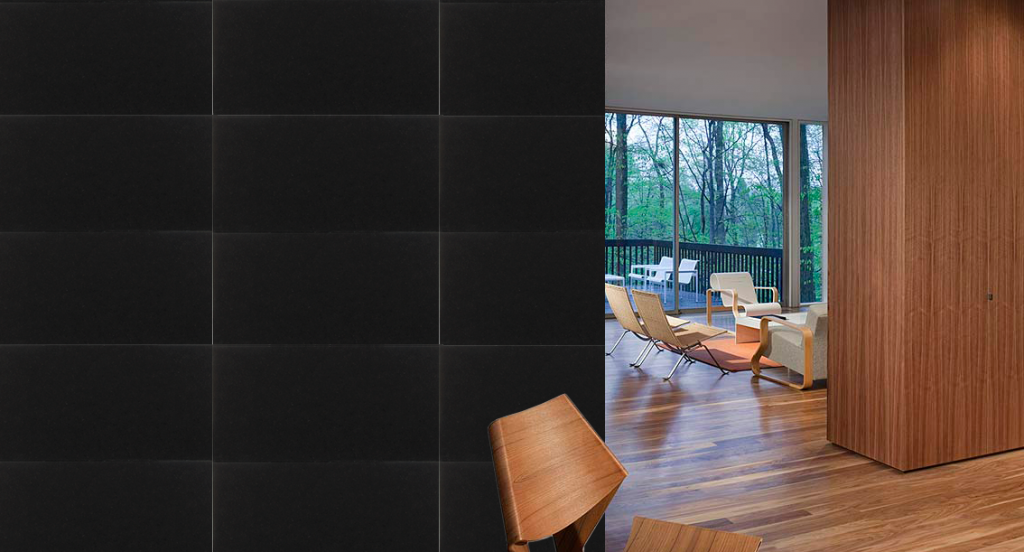 Granite tiles are perfect for adding a touch of elegance and shine for interior walls. It enhances the natural look of your home and helps connect indoor and outdoor spaces. A bedroom or a kitchen will completely change their appearance thanks to polished granite for a mirror effect or natural sensations with honed or aged granites.
GRANITE FOR FLOORINGS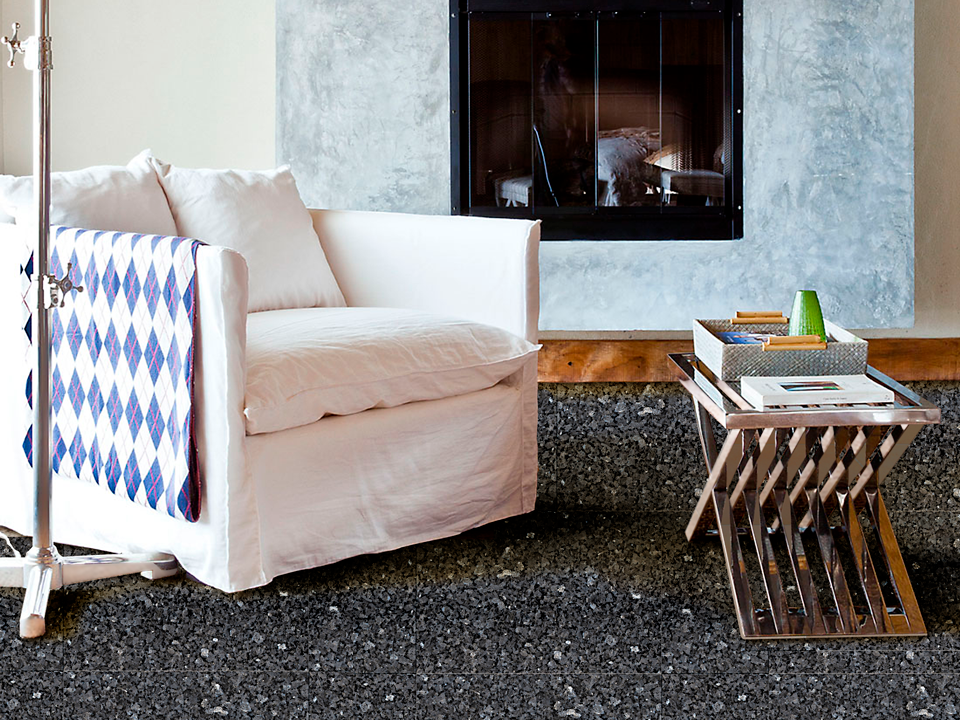 You can use granite as a floor tile for your interior and exterior spaces. In this case, you have to choose the correct finish to ensure a non-slip floor. Chiseled, flamed or sandblasted finishes are suitable for floorings. Bathrooms, living-rooms or corridors are perfect for granite floors because of it great hardness, resistance to abrasion and low porosity.
GRANITE FOR COUNTERTOPS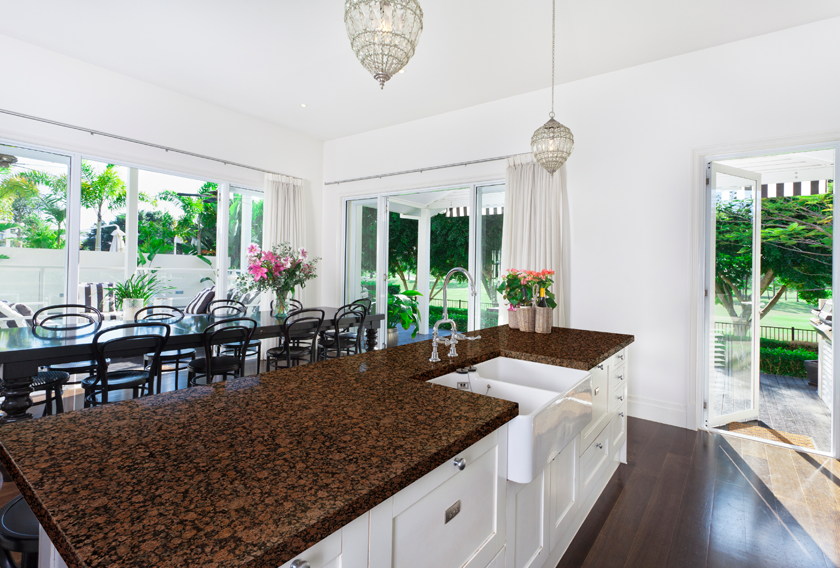 Countertops are the most popular use for granite. In fact, they are strong, resistant to water and heat and easy to clean. Granite islands and countertops make a statement in any kichen. This natural stone can be used in contemporary and traditional designs. Similar to kitchen countertops, a bath vanity made of granite is an ideal material for bathrooms. Granite is resistant to mold and water. It will look great in large or small bathrooms, giving a sense of elegance.
For further information, check CUPA STONE granites.