Mapfre Tower, clad in CUPA STONE granite, an icon of sustainable architecture in Mexico City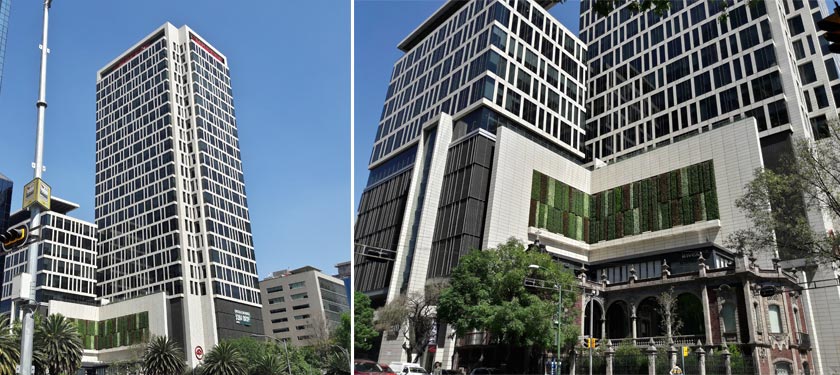 Mapfre Tower is a new contemporary icon of sustainable architecture in Mexico City's financial district. Clad in AMARILLO ALPES Granite from CUPA STONE, this 124-metre smart construction incorporates a LEED Certification, awarded to sustainable and high-performance buildings.
Designed by Colonnier & Asociados Architects, this amazing tower is located in the financial heart of the Federal District on Paseo de la Reforma. Its 200,000 square feet granite façade demonstrates the green and sustainable possibilities of natural stone for contemporary architecture. Located at Paseo de la Reforma 243, in the heart of the country's financial district, the tower stands out for its modern and powerful look with 124 meters high, using 200,000 square feet granite and glass façades.
AMARILLO ALPES GRANITE: RESISTANCE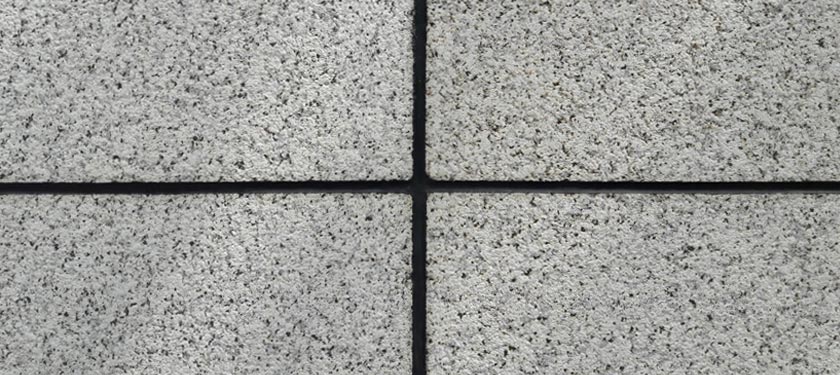 AMARILLO ALPES Granite has been chosen for this project due to its technical features of resistance and durability. This is a yellowish medium-grained granite with an heterogeneous tone. A sandblasted finish has been applied to the surface of the natural granite tiles, creating tiny and shallow craters to highlight the color of the stone. This granite has an important role on energy efficient results and elegant style of the building.
Have a look at Colonnier y Asociados Architects video on Vimeo:
The project of Mapfre Mexico's headquarters was completed in 2013. The natural stone and glass facade fits in well with rectangular elements of vegetation.
A LEED ENVIRONMENTAL CERTIFICATION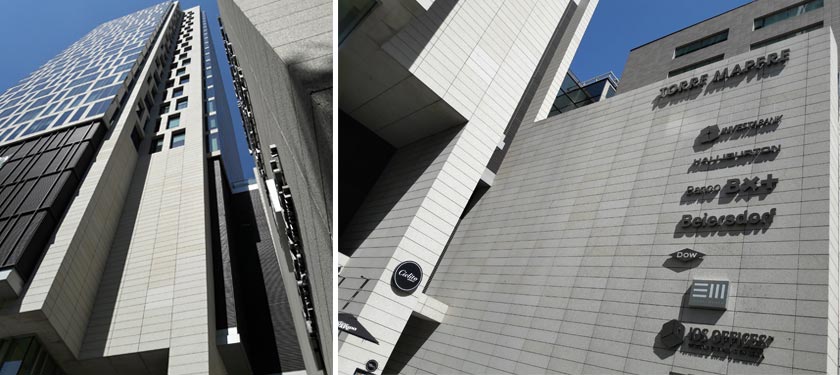 According to Colonnier & Asociados Architects, Mapfre Tower is a granite "latticework" which improves the building insulation and enhances its visual impact in the urban landscape. Mafpre Tower is part of an important development recognized for having a LEED Environmental Certification by the US Green Building Council (USGBC) and for maintaining, as part of its construction, the characteristic of "Old House" located on the corner of Rio Rhin. Users and visitors have access to multiple amenities within the complex, such as fitness center, restaurants, and coffee shops.
Because of its quality and noble origin, CUPA STONE granite is the perfect natural product for being used for the facade in a building where design, durability and beauty are the goals.
For further information, check CUPA STONE website.