Urban terraces: Enjoying the views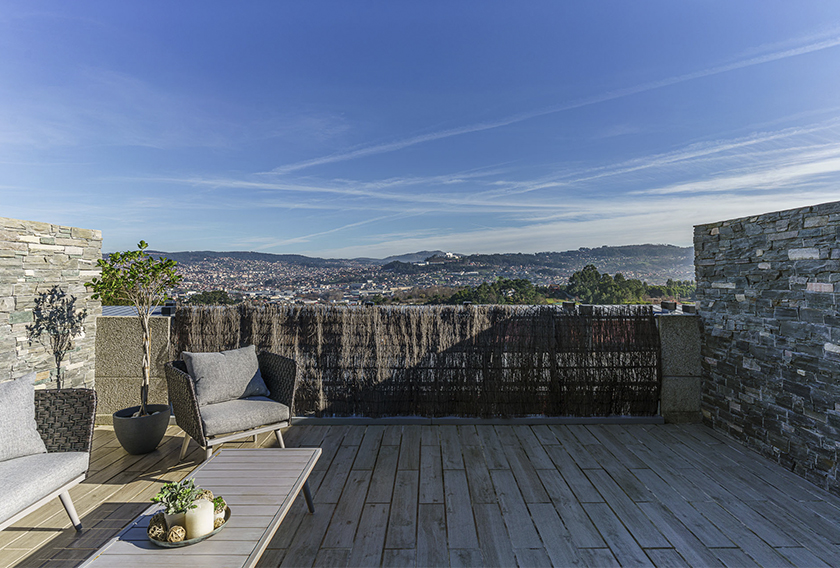 It's time to start thinking about springtime and spending more time outside, but not only in large terraces, porches or gardens, but also in balconies and urban terraces: a real treasure for those who live in cities.
That is the case of this project, a medium-size rooftop terrace with wonderful views over a bay in the northwest of Spain. On this occasion, the owner of the apartment decided to renovate the terrace covering the walls with STONEPANEL™ NORDIC of CUPA STONE, creating the perfect frame for this beautiful panorama.
Natural grey quartzite with blue tones of this natural stone gives a sense of freshness and brightness to this balanced and renovated space.
Urban terraces with beautiful views over a skyline or a landscape only need a few good ideas to become real oasis in the city and to create a relaxing and cozy atmosphere : strong and noble materials for walls and floors (ready to resist all weather conditions), functional and simple furniture.
THE BEST OPTION FOR OUTDOORS COVERING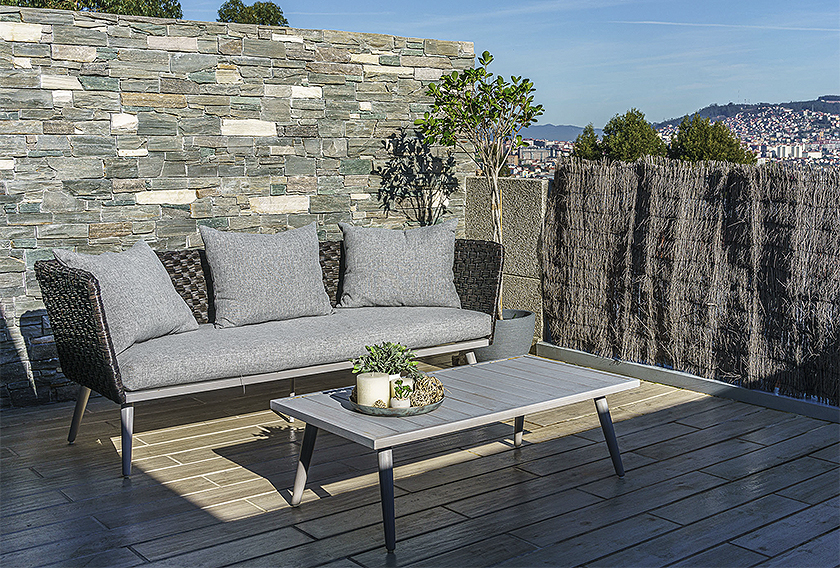 Therefore, STONEPANEL™ is one of the best options for this type of home projects: it is the most efficient, safe, high-quality natural stone solution for cladding walls, and the only panel certified for exterior installation throughout Europe.
Its panels are composed of pieces of natural stone mounted on a cement base and reinforced with fiberglass mesh to avoid the risk of them becoming detached. Special pieces are available such as corners (solid, straight end, double end or for windows), coverings and other complementary solutions.
For further information about this product, visit our website.