The revolutionary transformation of stone architecture
Natural stone reflects the revolutionary transformation of architecture. Neoclassical, gothic or modern styles used natural stone to show these conceptual changes. Here you have some projects that embraced creativity and innovation in natural stone construction.
1. DE MANDROT HOUSE BY LE CORBUSIER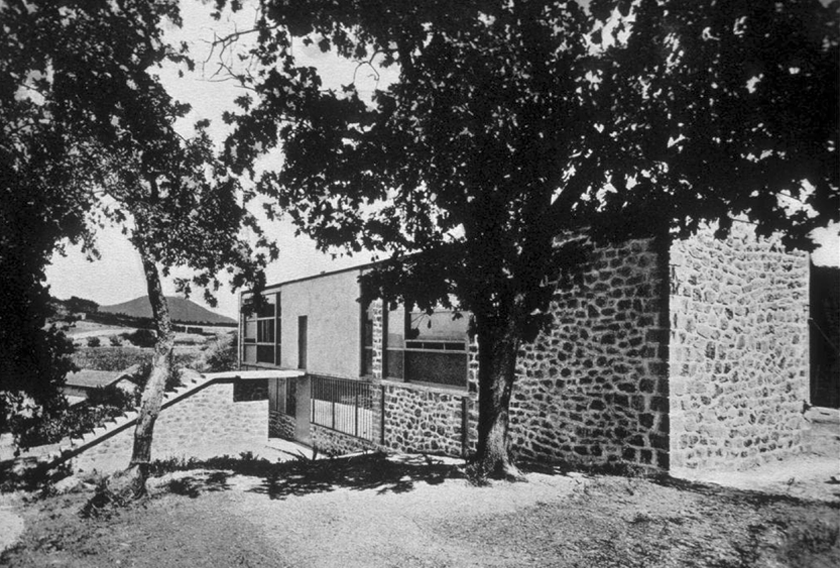 Located in France, the De Mandrot House, designed by Le Corbusier in 1931, influenced modern architects during the thirties and forties. The masonry walls of the house were perforated with diferent openings. The way he uses stone, stucco and glass at the De Mandrot House is a rencontre of these materials. In fact, the stone walls are seen as decorative patterning rather than solid structural system, the way that it was traditionally prescribed to a stone wall at the moment. Modernists eliminated ornamented decoration and stone became a weightless skin, a very modern way to make a facade.
2. THE UNITED NATIONS SECRETARIAT BUILDING BY WALLACE K. HARRISON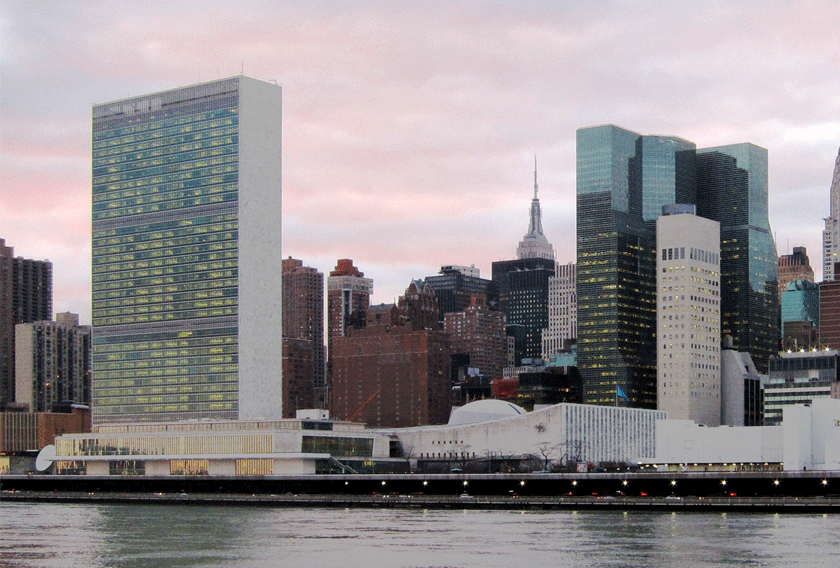 The United Nations Secretariat Building (1953) by Wallace K. Harrison and others, is a sample about how stone cladding was often used to give legitimacy to modern buildings. Clad in white marble and glass, this construction, was a symbol of the bright, peaceful future ahead that did not dwell upon the past. This 39-story building was the first major International Style building to be constructed in New York. The architects'use of marble is a transformation to the modern architectural vocabulary. This building has had considerable influence on subsequent high buildings throughout the world.
3. SANCTUARY OF MERITXELL BY RICARDO BOFILL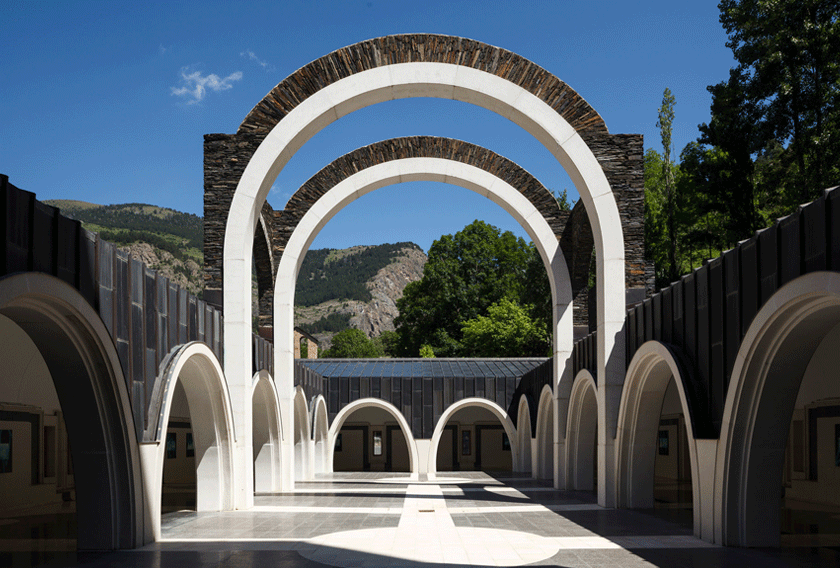 Ricardo Bofill's Sanctuary of Meritxell (1978) in Andorra was faced with thick stone excavated from the site by Galician masons. After a fire that destroyed the old chapel, the project was reconstructed on the basis of a reinterpretation of the principles of Romanesque architecture. This is a sample about how stone buildings have continued to be built in traditional ways with modernity touches throughout the 20th century.