Top 5 granites for kitchen countertops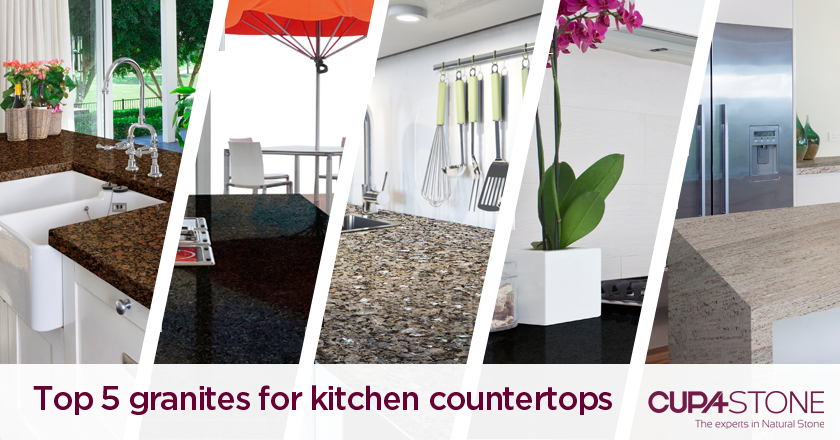 If you are planning on kitchen remodeling, it is important to select a countertop material that is both beautiful and functional. Granite is now the leading kitchen countertop material due to its natural properties such as durability, versatility and resistance. Available in a wide variety of beautiful colors, this natural stone will last for many years in your kitchen. Here is a look at some of great granite options to choose this countertop material.
Due to the exceptional durability, granite countertops can add value to your home. When you choose granite, you know there is a variety of colors and styles: from white or black to green or red. You also can benefit from the durability of granite: to clean your countertop, you can simply wipe the surface of your counters with a cloth and water.
Granite colors are determined by the area of the origin and each slab will be unique, making your kitchen one-of-a-king. CUPA STONE presents top 5 granites for kitchen countertops:
1. RIVER WHITE
Creamy granite with linear veins with a white background. The veins can range in tone from blue/grey to burgundy from one block to another, providing each stone with a unique appearance. This natural stone can be used in exterior and interior decoration. River White is available in three types of finishes: honed, polished and leather.
2. BALTIC BROWN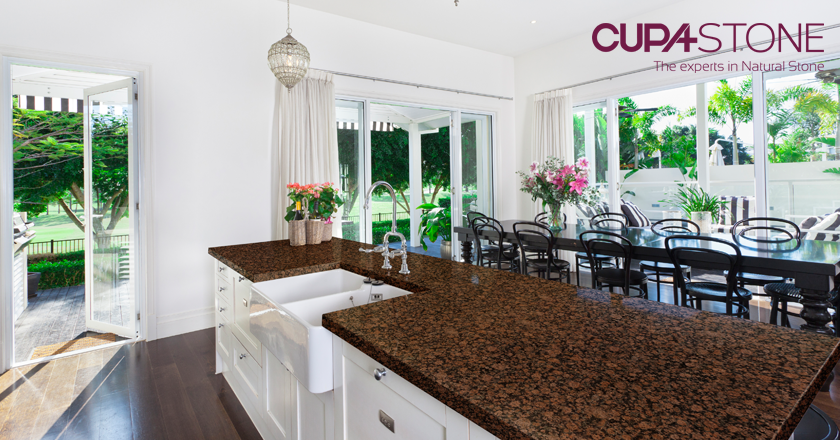 Intense brown thick-grained with distinctive circular texture. This granite is a compact stone that exhibits what is called "irregular" fracture. Honed, polished, flammed, leather and aged are the main finishes of this natural stone, perfect for interior, exteriors and projects.
3. AZUL NOCHE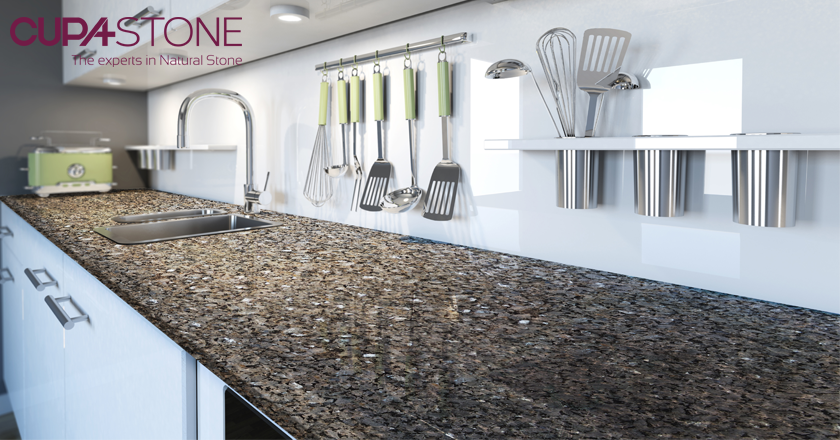 This is a dark gray and blue hard granite showing some black and white shades forming awaving cloudy pattern. This granite of medium to gross size grain is widely use for decorative items due to its beautiful color. Honed, polished, shot and aged are the recommended finishes of this stone, ideal for interiors, exteriors and projects.
4. ZIMBABWE BLACK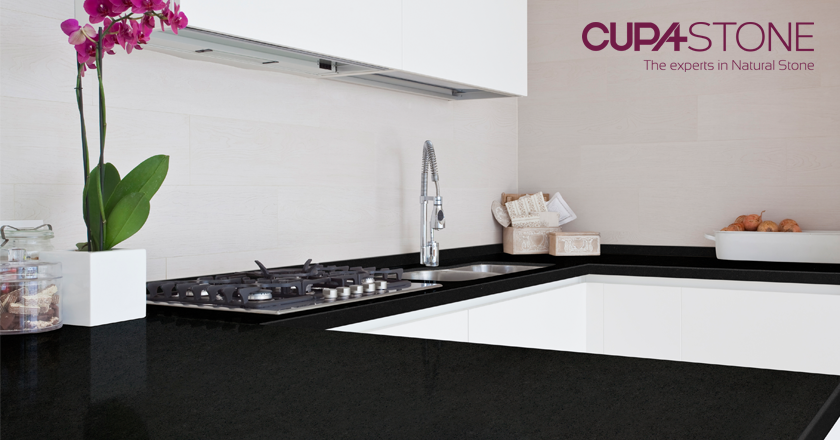 Deep black colored fine-grained granite, it has bright shines due to its quartz minerals, providing a vivid luminosity to its surface. Elegant and sophisticated spots may be created with this stone. The main finishes of this granite are honed, polished, flammed, leather and aged.
5. IMPALA BLACK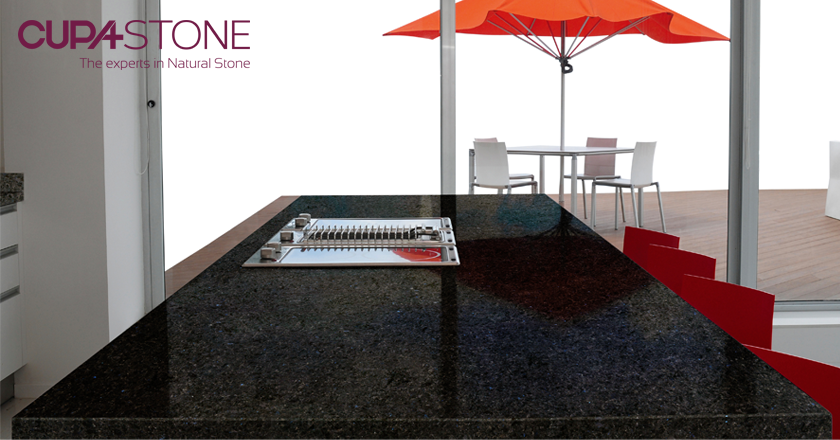 Dark grey colored medium-grained granite. This compact stone exhibits an "irregular" fracture. Its quartz transparent crystals gives the granite lightness and brilliance. Honed, polished and leather finishes are available for interiors, exteriors and decoration projects.
Take a look at this posts about CUPA STONE granites.
For more information, download CUPA STONE Granite Collection.