STONEPANEL™ projects: Storädalen Golf Club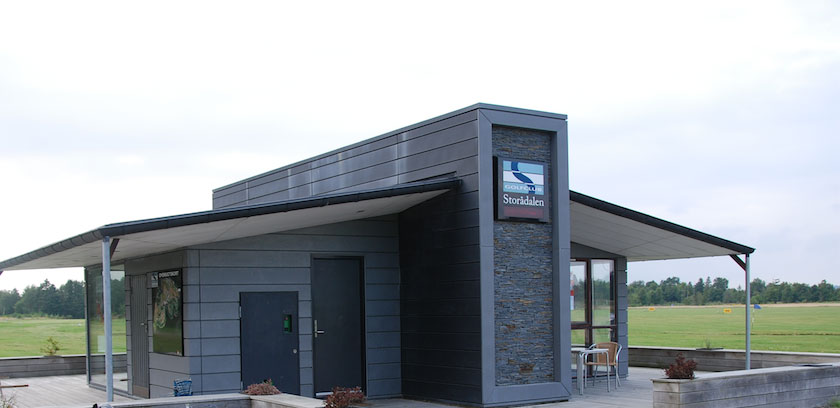 Located in the west coast of Denmark (Holstebro), Storädalen Golf Club offers the best of nature and the comfort of a sport center. A facade clad in STONEPANEL™ Black Thin Set Slate adds elegance and character to the facilities, opened in 2007.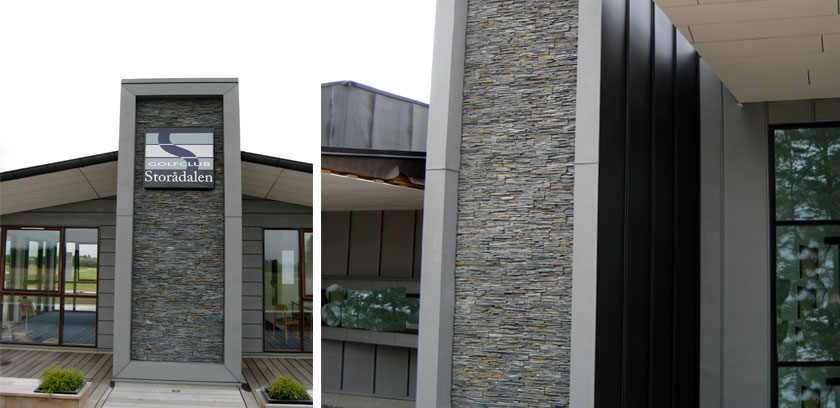 With an 18-hole golf course, Storädalen Golf Club was conceived to blend harmoniously with the environment. The resort facilities include a clubhouse, some offices, the course keeper's house and a public restaurant called Falling Water. STONEPANEL™, the only natural stone panel certified and guaranteed for outdoor use, has been used in some parts of the facade. Designed by John Robert Knudsen, the architects chose STONEPANEL™ Black Thin Set Slate, composed by traditional black slate, with dark and blue tones, that undergoes oxidation.
NATURAL SLATE, MORE DURABLE FOR THE FACADE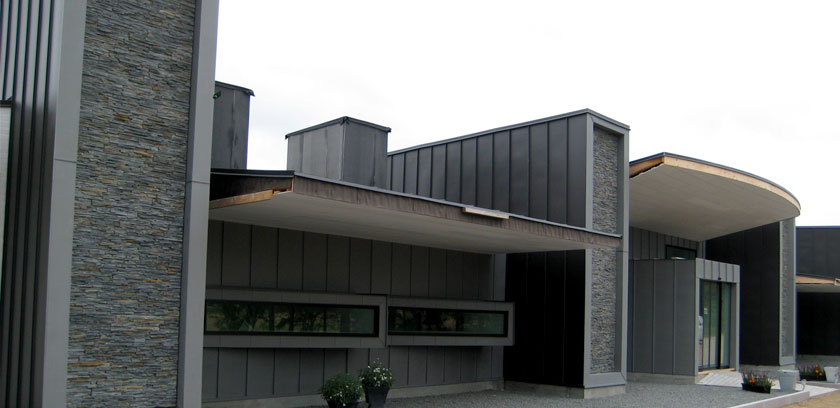 The incorporated mechanical anchor of our stone panels is made of stainless steel, enabling the installation on surfaces higher than two meters. STONEPANEL™ installation is 10 times faster than traditional masonry and profitable because natural stone is more durable than other cladding products. 'S' shaped form of the panels avoid visible joints, in order to enhance the external look of Storädalen Golf Club.
The golf club is only two kilometers from Holstebro city center. It stands as an oasis of calm and disconnection in one of the most beautiful regions in Denmark. The clubhouse connect guests with the beautiful outdoors. The elegant and exclusive atmosphere of the golf club is sensitively integrated into the landscape. Wood, zinc and slate were used in the exterior facade.
Have a look at this video that shows Storädalen Golf Club facilities:
For further information, check CUPA STONE page.
Have a look at Storädalen Golf Club website.