STONEPANEL™ transmits great warmth and strength to 'The Café at Abakhan' in UK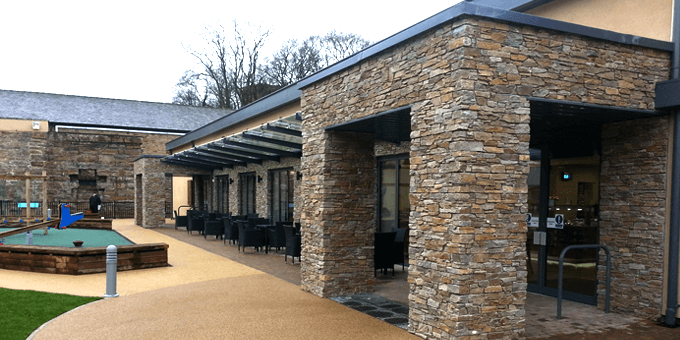 STONEPANEL covers the exterior walls of The Café at Abakhan, located at Mostyn (Flintshire, North Wales) in UK. The pre-mounted stone panels used for cladding this store were STONEPANEL™ SAHARA, a multicolor quartzite with brown and grey tones. Sober and rustic, stone panels transmit great warmth and strength.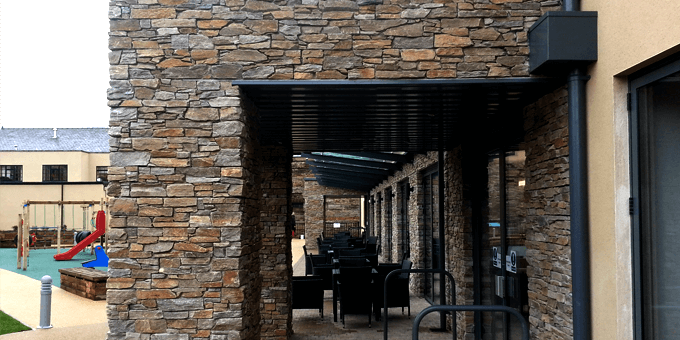 STONEPANEL™ is a unique system, created and patented by CUPA, that can be used for any type of exterior or interior natural stone wall cladding application. The contractors of this project assisted in the supply of STONEPANEL™ because it is a BBA certified product, recognised by building control, government departments, architects, local authorities, specifiers, and industry insurers like the NHBC. You can see how to install the natural stone panels on our YouTube channel:
A REINFORCED STONE PANEL
STONEPANEL™ is a natural stone product joined to a cement base that is reinforced with a light metal or fibreglass mesh at the base and comes in a number of different colour options. Different sized corner pieces, coverings and other solutions make installation even simpler an requires no skilled labor or machinery. STONEPANEL™ is the only stone panel to pass Europe's most prestigious tests and has been awarded certificates in Spain, France (CSTB), Norway (SINTEF), Germany (DIBT), Romania (INCERC) and, of course, UK (BBA). Without doutb, it is the safest and most efficient stone cladding solution.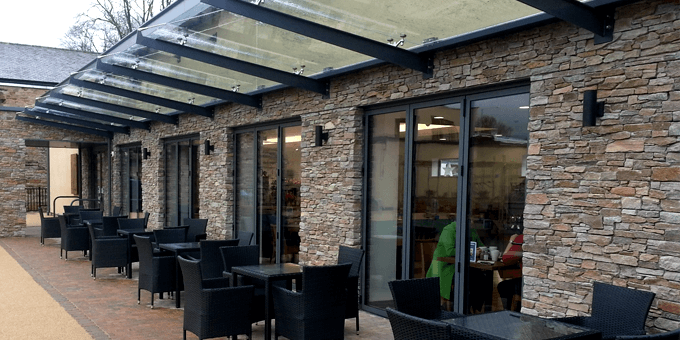 The Café and Gift Shop at Abakhan followed a refurbishment of the premises which included a lift and new interior shops. The Café at Abakhan offers indoor and outdoor seating for up to 150 people. The contractors restored the Original Mill Race and improved the facilities with a landscaped courtyard and a garden area.
For more information, take a look at our STONEPANEL™ website.