STONEPANEL™ shows its versatility for stone cladding the new Eastwood High School in UK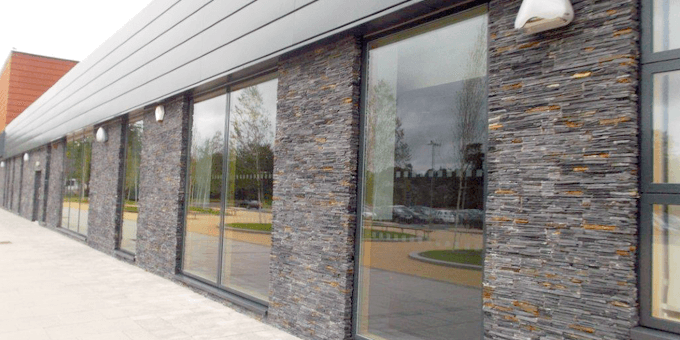 STONEPANEL™ was the perfect choice for covering the facade of the new Eastwood High School, recently completed in East Renfrewshire, Glasgow (UK). Approximately 680 square metres of our STONEPANEL™ BLACK SLATE THIN SET, a traditional black slate with dark blue tones, has been used to clad this school building.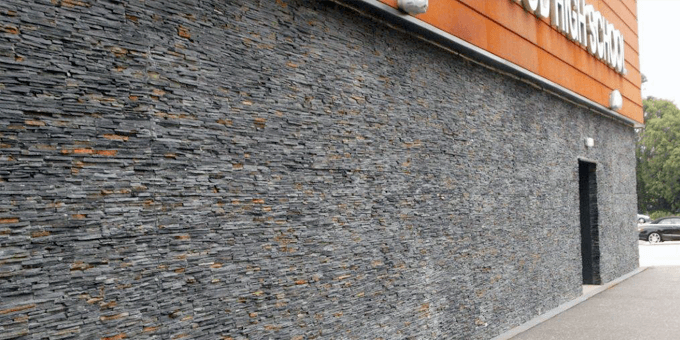 Taylor Maxwell, exclusive distributor of STONEPANEL™ in the UK, highlighted that for the installers "was a 'joy to work with' due to the quality of the product and the simplicity in building with it". Our stone panels satisfied the contractor's budget requirements and fulfilled the architects visión of using a natural product on the scheme.
STONEPANEL™: SIMPLER AND MORE VERSATILE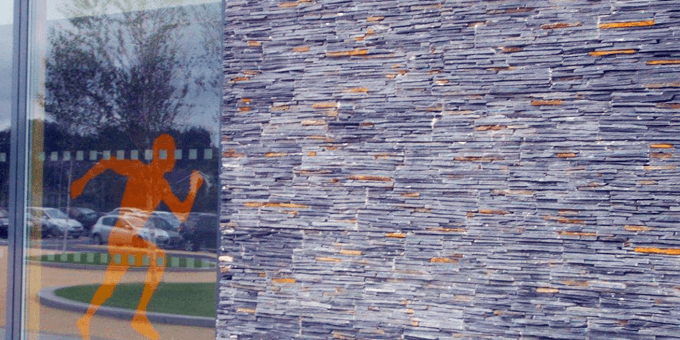 Composed by 100% natural stones, mounted on a cement base and reinforced with lightweight glass fiber, STONEPANEL™ allows for stones to be arranged in unique ways while avoiding any risk of detachment. Panels are Z-shaped to avoid visible joints and produced in two standard sizes 61×15.2cm and 60x20cm, different thickness available depending on model.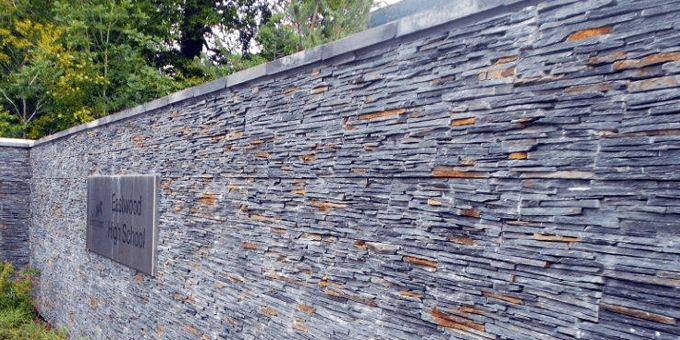 Our natural stone panels, developed by CUPA GROUP, are more profitable: 10 times faster than traditional masonry, placing rate average 20m2-day. Installing STONEPANEL™ is very simple and requires no skilled labor or machinery, strong and uniform cement base that ensures adherence and allows piece cutting without risk of detachment, z-shaped to avoid visible joins. Suitable for installation in any location, our natural stone panels can be produced in different sizes and with any type of stone, different sized corner pieces, coverings and other solutions.
For more information, check out our website.
Take a look at this case study in Taylor Maxwell website.