STONEPANEL™ for the contemporary Chalk Ridge, a RIBA Award project in UK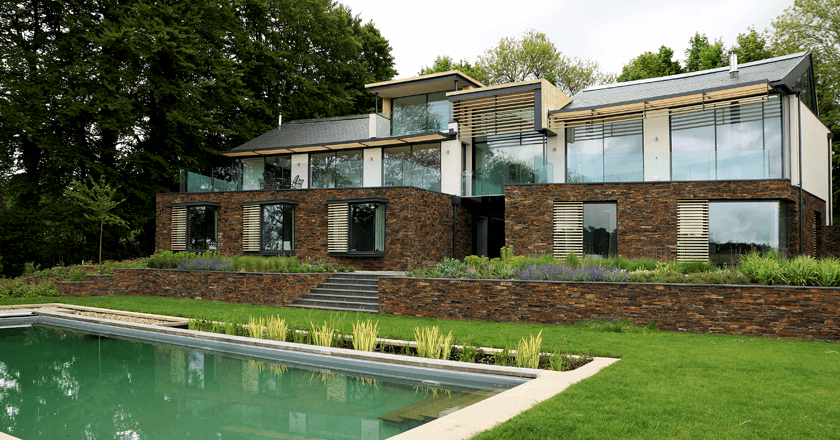 Chalk Ridge was chosen Building of the Year at the South East awards of the RIBA (Royal Institute of British Architects) in 2014. In order to highlight the wonderful landscape, this residential project in Guildford, Surrey (UK), designed by SCD Architects, used our STONEPANEL™, the natural stone panels certified for outdoor use, an original and exclusive product by CUPA GROUP.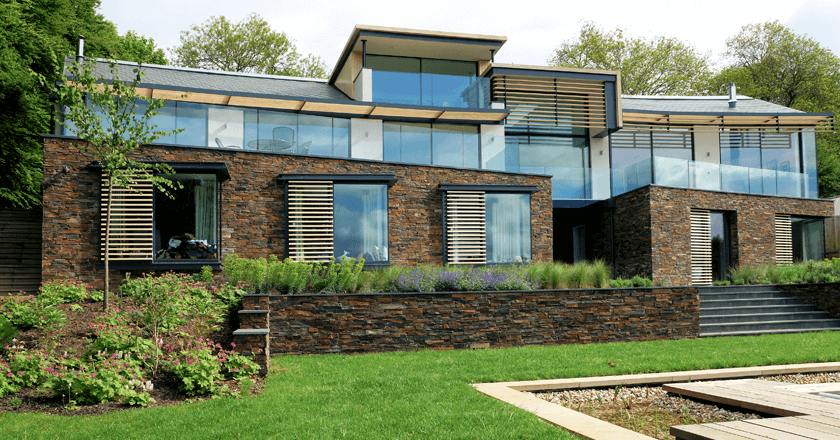 Located at the local green belt, a conservation area, an area of outstanding natural beauty and an area of great landscape value, this 5 bedroom house uses traditional materials such as stone but in a more contemporary way. In this sense, STONEPANEL™ is an innovative system, created and patented by CUPA GROUP, that was used for exterior facades and garden walls. First floor terraces are angle to face the stunning views across the Surrey Hills, enhanced by the natural stone panel colors of STONEPANEL™ MULTICOLOR, a brown reddish combined with darker and lighter tones.
BEAUTY, QUALITY AND EFFICIENCY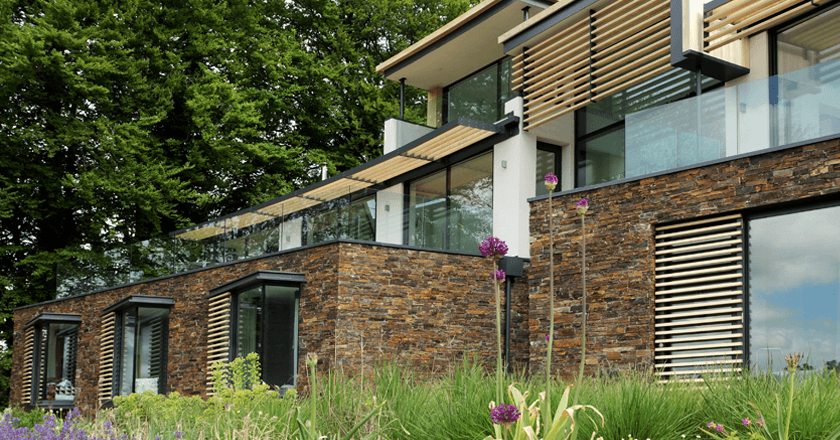 This natural stone panel creates an original combination for this contemporary home. Available for interior and exterior application, STONEPANEL™ has an incorporated mechanical anchor for installation on surfaces higher than two meters. Moreover, this is the only natural stone panel certified and guaranteed for outdoor use by the most prestigious European organizations such as United Kingdom (BBA-Agrément Certificates). STONEPANEL™ provides beauty, quality and efficiency for this project.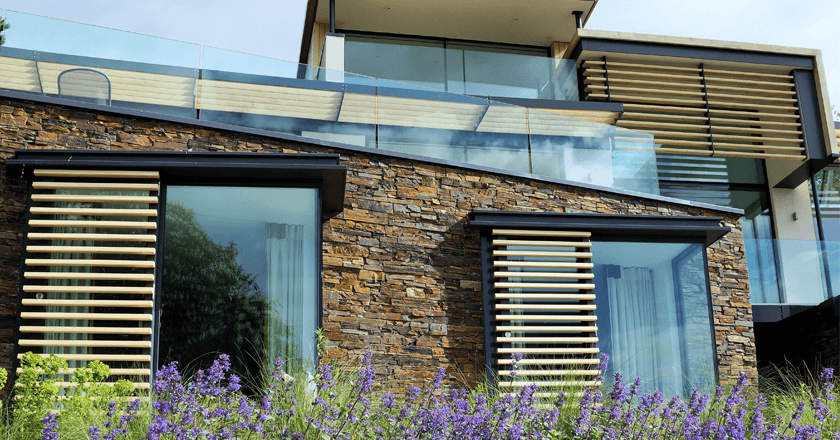 Each panel is composed by natural stone pieces, mounted on a cement base and reinforced with lightweight glass fiber. Its 3 cm base thick allows for natural, rustic or aged stone pieces to be arranged in unique ways. The composition works well on the garden elevation with a great contrast of a natural stone facade and the surrounding area.
Chalk Ridge also won the Guildford Borough Council Design Award for 2011-2013, voted by a panel of regional and landscape architects.
Take a look at the project in SCD Architects website.
For more information, visit STONEPANEL™ website.