STONEPANEL™ creates a stylish building in one of the most desirable areas in Edinburgh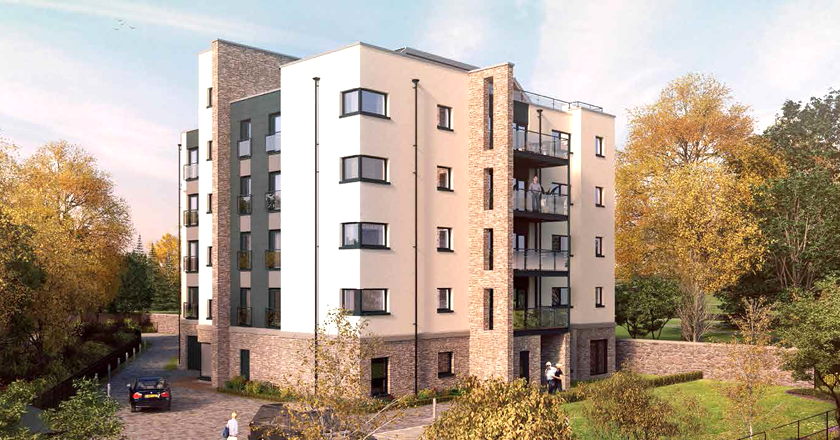 Contemporary dark grey panels STONEPANEL™ form a stylish contrast with white render in West Mill development at Colinton Village (Edinburgh, UK). The organic feel of STONEPANEL™ and timber creates bright living spaces, harmonising with the natural environment.
Only six miles from Edinburgh city centre, Colinton is one of the most desirable areas in the Scottish capital. This place retains all the charm of an authentic village with picturesque listed buildings and a thriving community, combine with independent businesses and excellent local schools.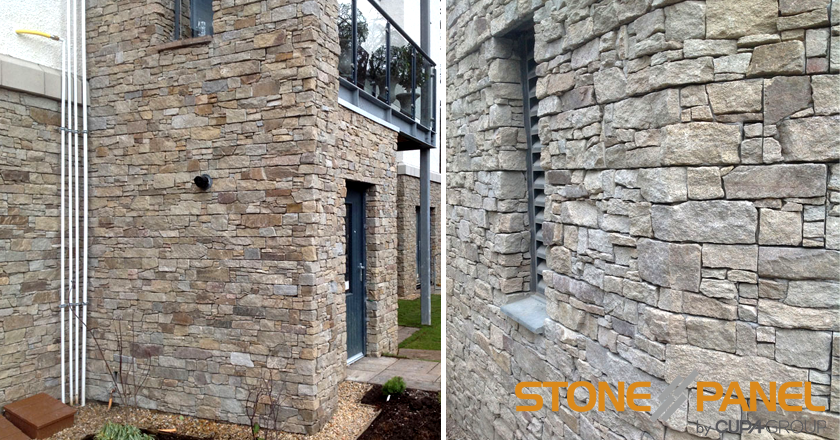 West Mill at Colinton Village comprises an exclusive development of only 14 sophisticated apartments, built with timeless craftmanship. Developed by Westpoint Homes, this property is designed with imagination, showcasting sustainable materials such as natural stone. STONEPANEL™ SAHARA brings great warmth and timelessness to the stone facade.
A 21 CENTURY DESIGN WITH NATURAL STONE
This multicolor quartzite with brown and grey tones transmit a sober and rustic style for a 21st century design. The exterior cladding of STONEPANEL™ SAHARA (standard measure of 60x20x3,5-5cm) was installed using the incorporated mechanical anchor for surfaces higher than two meters, ensuring adherence and removing the risk of detachment.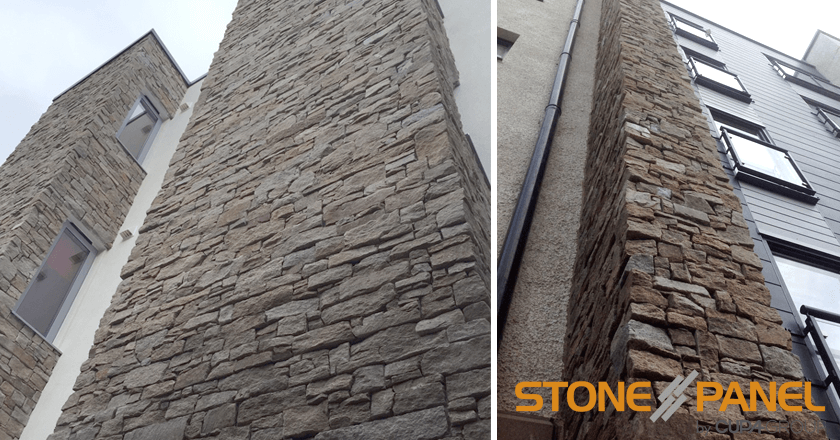 Space and light have inspired the architect's vision in order to maximise the wonderful views and benefits of nature. There are five two-bedroom and nine three-bedroom homes, including one main-door garden apartment at ground level. Balconies of glass and steel bring the outside in.
West Mill was awarded Apartment Development of the Year at the Scottish Home Awards 2015.
For further information, visit CUPA STONE website.