STONEPANEL™ for a contemporary house in Denmark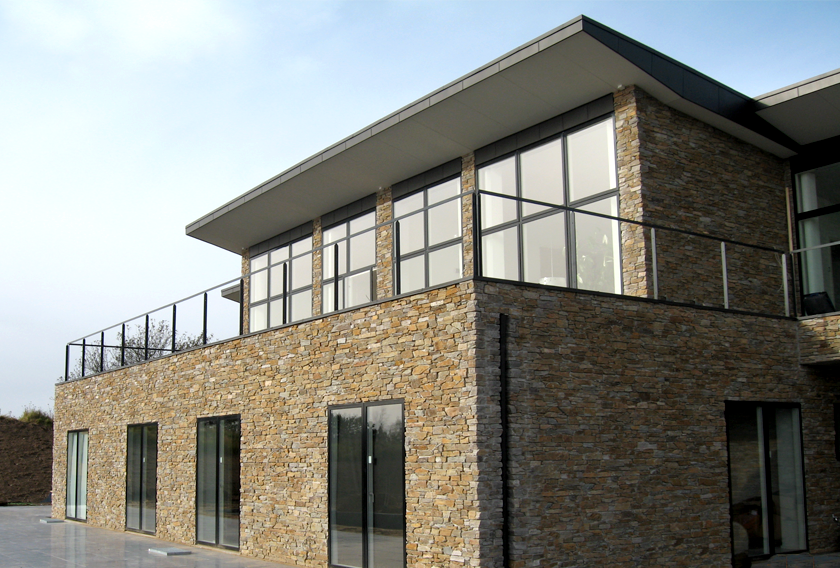 When building planning requested the use of natural stone for the facade cladding of this house in Genner (Denmark), STONEPANEL™ provided the highest quality constructive solution. The efficiency, safety and stylish appearance of the only natural stone panel certified for exterior installation ensure the required finish in accordance with the project design.
EXCELLENT QUALITY AND APPEARANCE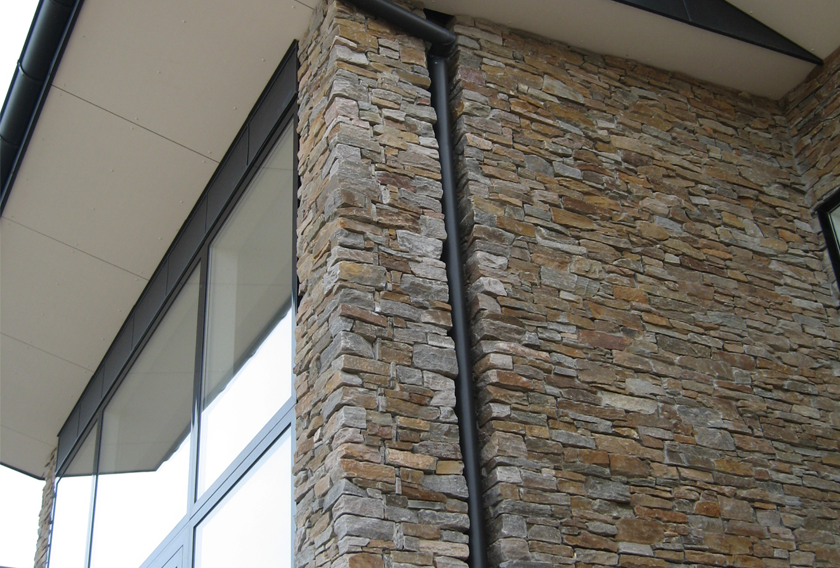 Homeowners looked into using natural stone for this sophisticated new-build located in Southern Denmark. They were pleased to find that STONEPANEL™ offered many advantages to their project.
This innovative system has a simple and quick installation which is 10 times faster than traditional masonry. In fact, our natural stone panels require no skilled labor or machinery.
Furthermore, its incorporated mechanical anchor, made of stainless steel, enables the installation of natural stone panels on surfaces higher than two meters. The strong and uniform cement base of STONEPANEL™ ensures adherence and allows piece cutting without risk of detachment.
STONEPANEL™ KEEPS WITH THE ENVIRONMENT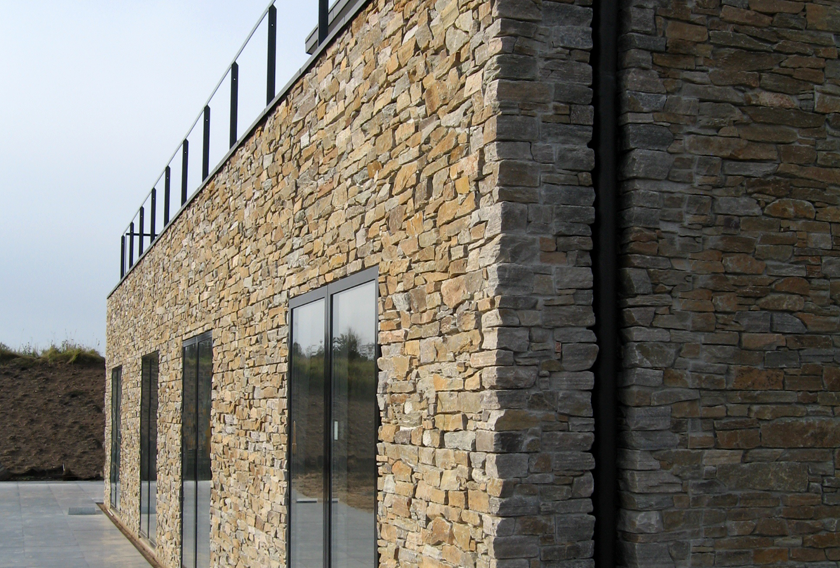 The facade is a decorative element providing warmth and texture to the house. The choice of STONEPANEL™ Sahara was key to the location of the property and its surrounding buildings. It was essential that the house keeps with the natural environment. At the same time, it looks contemporary using large windows to maximise light.
The use of STONEPANEL™ Sahara gives the building a sober, uniform and natural finish. Each panel is composed by multicolor quartzite pieces with brown and grey tones. It creates an elegant and strong style to this house.
A UNIQUE AND STYLISH STONE FACADE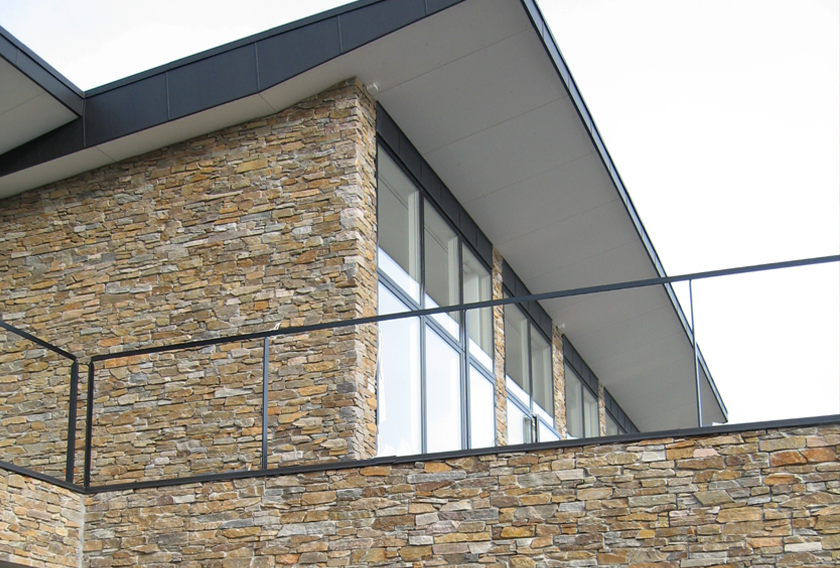 Definitely, the natural stone facade creates a unique and comfortable atmosphere with clear reference to the Scandinavian nature and architectural tradition.
This product is available in a standard measure of 60×20 cm with a thickness of 3.5-5 cm. Special pieces such as corners, coverings and other complementary solutions enhance the external look of any project.
For further information, visit CUPA STONE website.