STONEPANEL™, a modern finish to the Best Zero Carbon housing development in the UK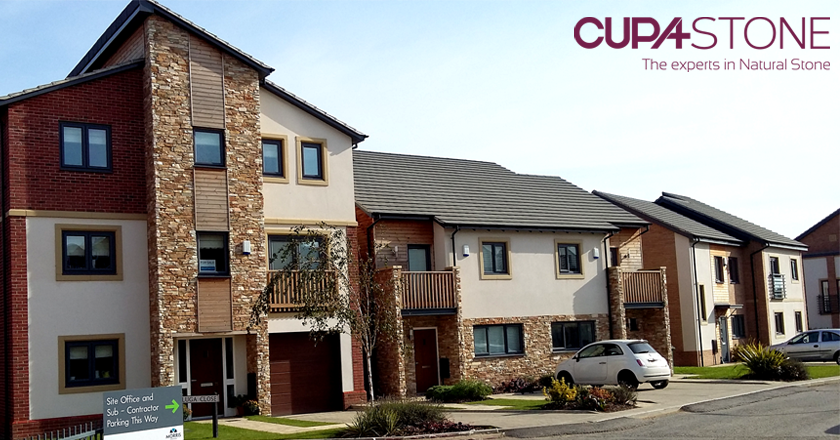 Morris Homes chose STONEPANEL™ natural stone cladding to the country's largest zero carbon housing development in Peterborough (UK). The natural stone panels brought the elegant and bright look to 80 homes of this modern and rustic 300-house project, awarded with the Best Low or Zero Carbon Initiative at the 2013 Housebuilder prizes.
STONEPANEL™ ORIENT FOR EXTERIOR FACADE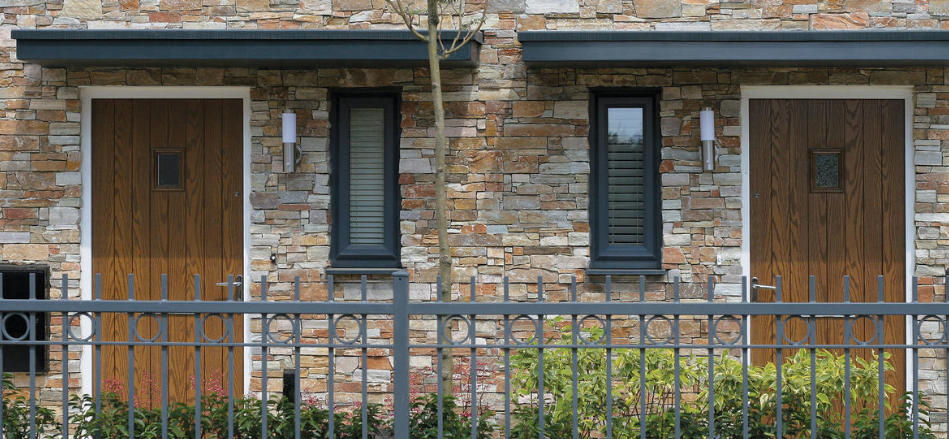 The outside of this wonderful houses stands out because of the natural stone finish on the façade of the Vista development. In the front part of the houses, STONEPANEL™ ORIENT looks fantastic with the perfect assembling of natural stone panels in a 61 x 20 cm format. The golden quartzite with brown and grey tones of STONEPANEL™ becomes the connection between the red brick and the white painted façade. Furthermore, the incorporated mechanical anchor of STONEPANEL™, made of stainless steel, enabled the installation of natural stone panels on these facades, higher than two meters.
Richard Nield from Taylor Maxwell, exclusive distributor of STONEPANEL™ in the UK, highlighted that at project Vista, "while STONEPANEL™ has a large range of colours and sizes available, we worked with Morris Homes and the bricklayers to find a solution whereby only seven component parts were needed to help them build their full design."
NATURAL STONE: ECO-FRIENDLY AND EFFICIENT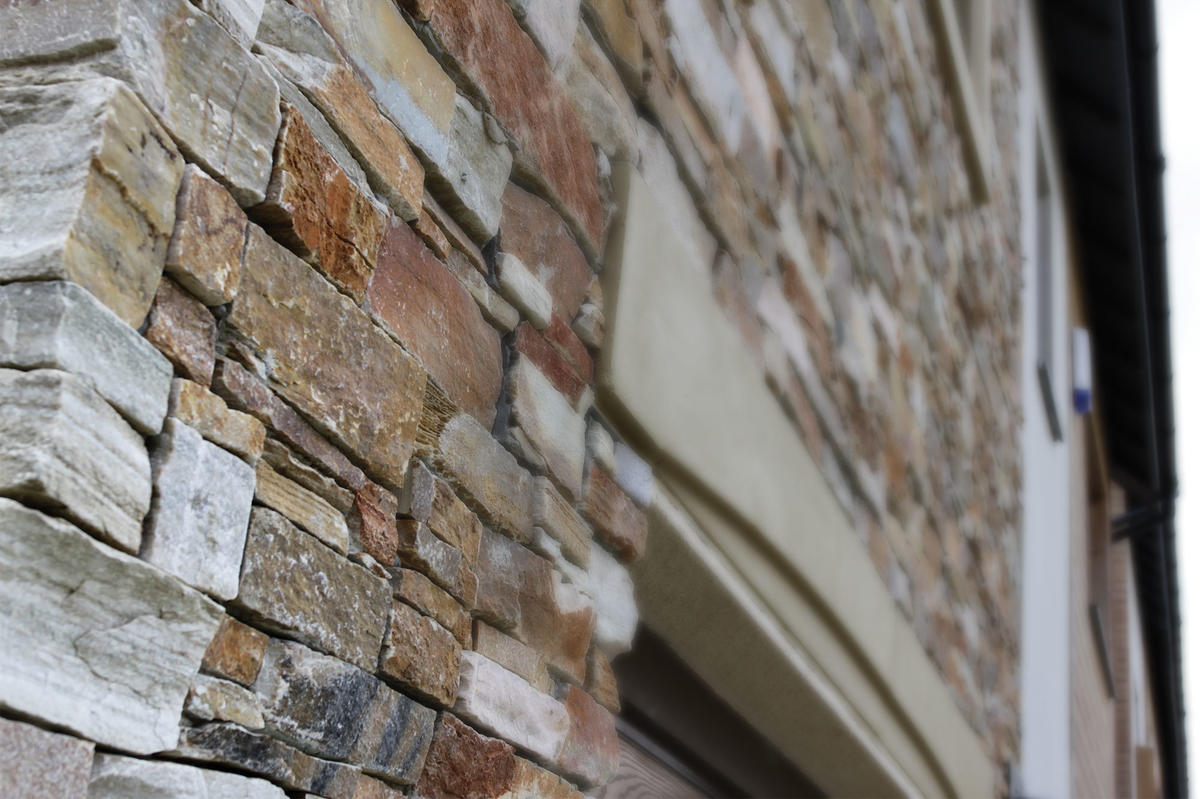 STONEPANEL™ is an innovative system, created and patented by CUPA GROUP, that can be used for any type of exterior and interior natural stone wall cladding application. Each piece is composed by natural stone pieces of quartzite, limestone, sandstone or slate, mounted on a cement base that is reinforced with a lightweight glass fiber at the base. More efficient and aesthetic than other facade products, our panels are 'S' shaped to avoid visible joints.
STONEPANEL™ is the only natural stone preassembled product that is backed by BBA certification and offers installation advantages over traditionally built natural stone.
As the UK's largest Zero Carbon housing development, each home is more eco-friendly thanks to energy and water efficiency to reduce consumption and to promote insulation. The buildings incorporate a stunning contemporary kitchen, cool bathrooms and a contemporary design that reflects their cutting-edge environmental properties.
Take a look at STONEPANEL™ page.