STONEPANEL: A BRAND-NEW ALDI STORE
Contemporary style for a store

Location
/ Ireland

Year
/ 2022

Product
/ Stonepanel™ Black slate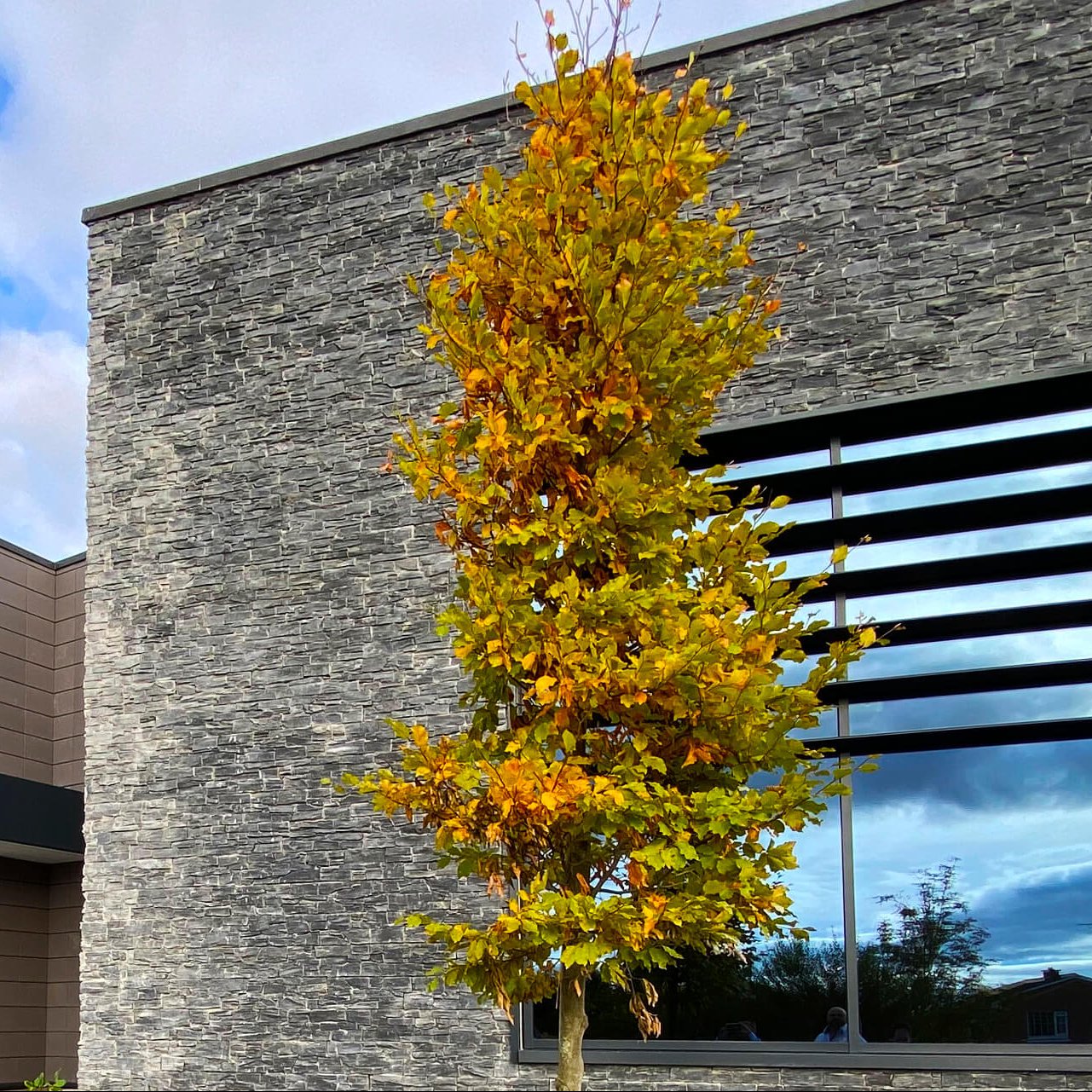 Delivering a service to the community at Tuam
"Tuath Thuama go Buan" (Long Live the People of Tuam)
West of the midlands of Ireland, about 35 km north of Galway city we encounter the town of Tuam, the second-largest settlement in County Galway. Aldi chose this community to open its new supermarket creating 30 permanent jobs for the area as part of their expansion in the West of Ireland. The area has a floor space of 1,315 sqm and adding to its 97 car parking spaces there's 4 electric vehicle charging points.
But there's more from it, since Tuam, known as a centres of church affairs, ancient and modern has two cathedrals, one built in 1836 named "Cathedral of the Assumption" and its finest one, St. Mary's, that dates from the 12th century. Proving not only that stone is a lasting material but also adapts to ancient and modern times, as STONEPANELTM does.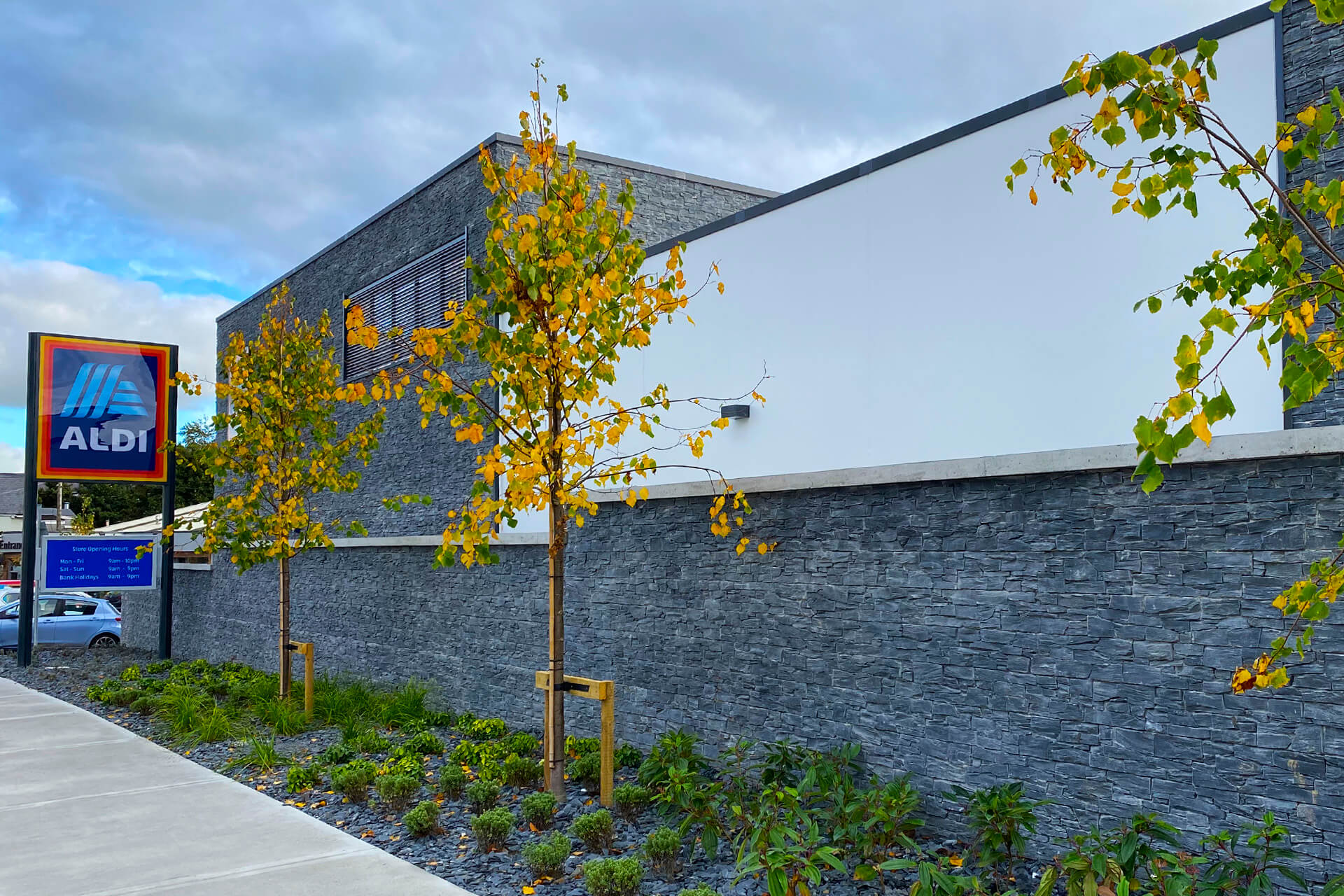 A stone with a purpose
The store was designed to be as environmentally friendly as possible, since it's powered by 100 per cent green electricity in part thanks to its 45 square metres of solar panel on the roof. The project was made with the ambition of bringing value to the people of Tuam and its county, and it comes along with the installation of STONEPANELTM BLACK SLATE.
Master Stonemasons installed 1,100 sqm on the brand-new store, regarding the fitting of the panel they ensured that every one of them has been mechanically restrained to the building for extra security and durability in compliance to BS standards which they met on every project. To make sure this happens and that the procedures are correctly done they recorded daily video capturing the preparation of the wall, application of adhesive on both sides, the building and the STONEPANELTM plus restraint fixings.
STONEPANEL it's the right solution
STONEPANELTM is a natural stone wall cladding solution certified throughout Europe, each panel is composed of pieces of natural stone mounted on a cement mortar base and reinforced with fiberglass mesh to avoid the risk of detachment. The base measures just 3 cm (1.18 in), allowing for the easy mounting of slabs and rustic or antiqued blocks. The S-shape of the panels enhances the aesthetics of the project.
Its anchoring system has been certified by several official European institutions: the BBA in United Kingdom, the CSTB in France and the DIBT in Germany. In addition, it has passed different internal tests regarding its durability and resistance to frost.