A rustic and versatile appearance
Renovation of a Nordic house with Stonepanel

Location
/ Denmark

Year
/ 2020

Product
/ Stonepanel™ Multicolor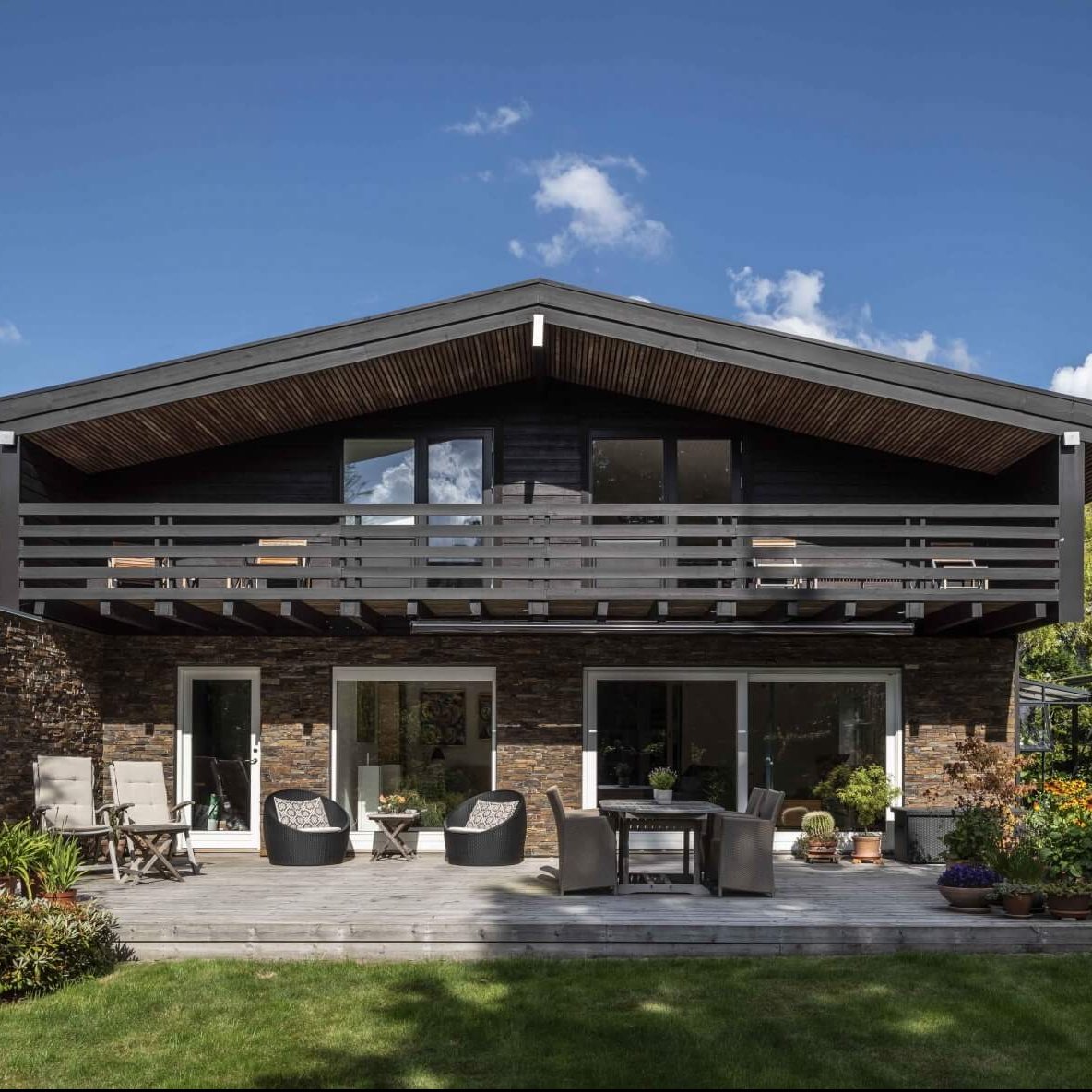 Innovative design and time-saving materials
Scandinavian architecture
In the middle of 2020, it is decided to give this Scandinavian home a makeover. This house is located in Denmark and, as in all of them, it differs from the rest of the European countries by its focus on functionality and simplicity. As you can see the house features the use of natural materials, including the façade product, Stonepanel® Multicolor.
Cupa Stone natural stone was chosen to emphasise the emphasis on nature through the gardens in the house.
In addition, Stonepanel® Multicolor plays an essential role in this wood and stone project, as it provides structural stability, helps with moisture protection and thermal insulation.
This makes the houses more durable and efficient in the challenging climatic environment of a country like Denmark.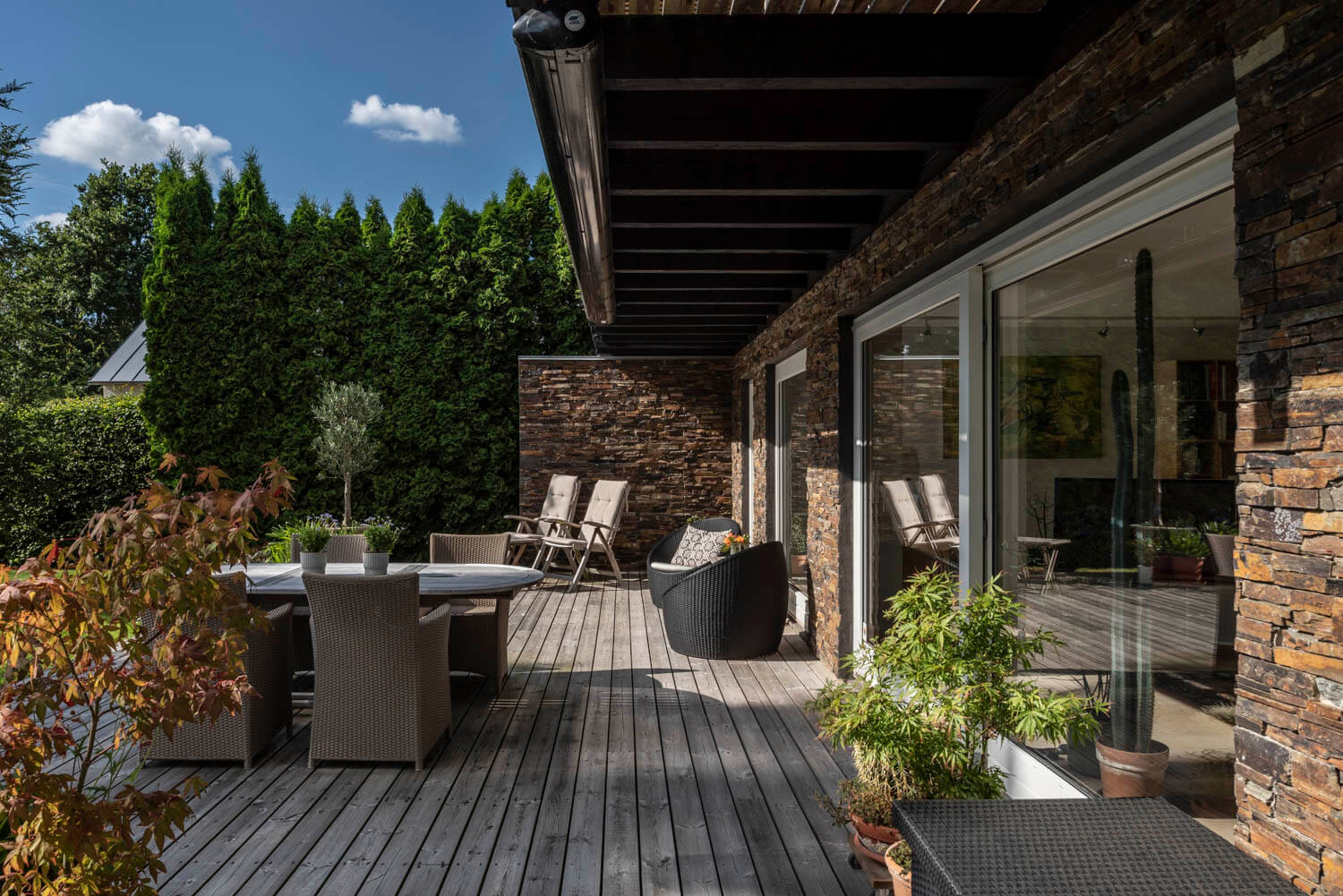 Façade clad entirely with STONEPANEL®
The resident of this beautiful house was able to make a very good choice of material, as he knew from the very beginning that Stonepanel® Multicolor was the best choice and, in the words of the owner "Stonepanel® Multicolor looks even more beautiful with the wooden wall as a contrast".
STONEPANEL®, developed by CUPA GROUP's R&D department, is a response to the technical and environmental demands of the sector. Its international certifications, its benefits in terms of energy efficiency and design are a reference for installers and architects.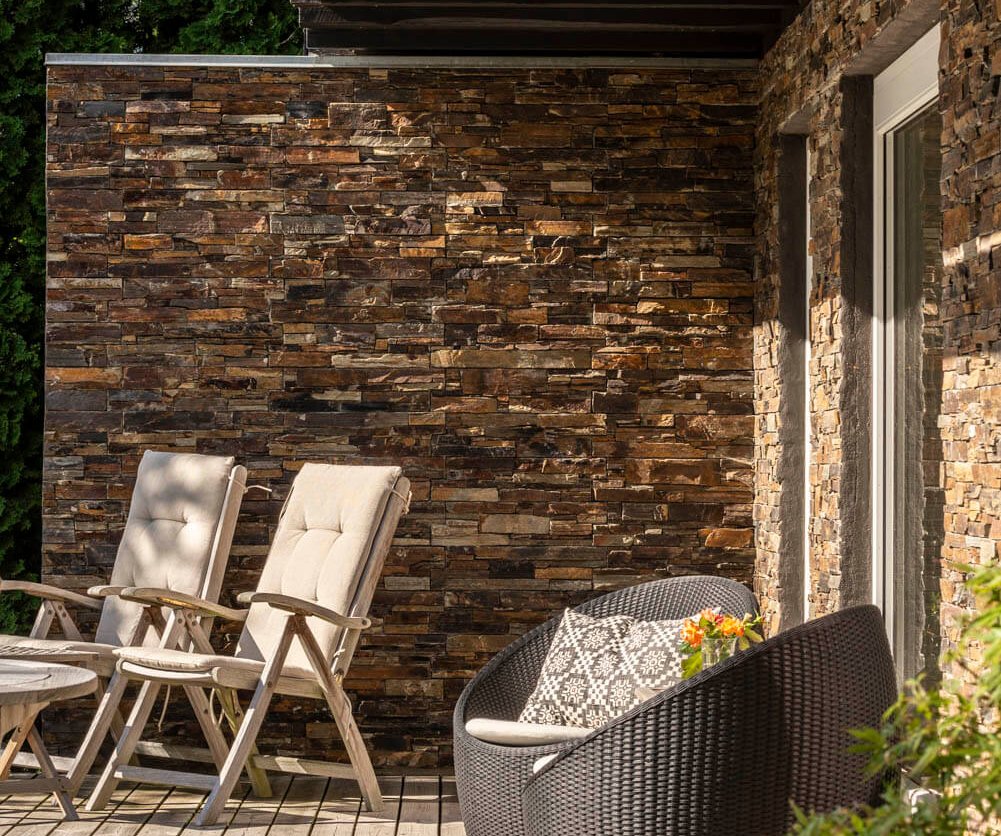 Ensuring structural integrity
For this work they wanted to maintain the rustic look that the project already had. Therefore, they opted for our reddish-brown Stonepanel® Multicolor slate to create a distinctive and durable look to the home.
To carry out a successful renovation like this, the structural integrity and aesthetics of the house had to be ensured. It wasn't difficult thanks to natural stone because it suits all types of environments such as Scandinavian. And the integration of our Stonepanel® was very easy thanks to its incredible characteristics.