Natural stone & retail design, a well-matched marriage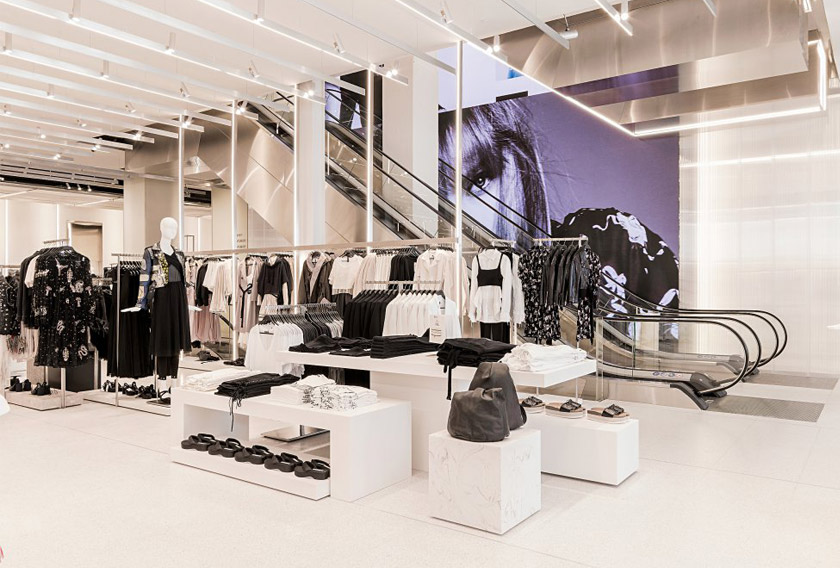 Natural stone and retail design have created an interesting relationship over the years. For retail brands, natural stone materials are a visual way to show customers their core brand values. For natural stone, it is the opportunity to develop new decorative solutions. Many fashion brands such as Prada, Zara or Mango are using natural stone to enhance the experience in their elegant and timeless concept stores.
Retail stores are reacting to the surge of e-commerce creating experiences through the interior design. Their "concept stores" are a mindful decision to encourage customers spending more time and, therefore, more money in-store. Thanks to its variety of formats and finishes, natural stone is helping fashion brands to improve their interior design projects. The stone details installed in the walls or floors of the fashion shops transmit feelings of elegance and luxury.
NATURAL STONE, A VALUE FOR CONCEPT STORES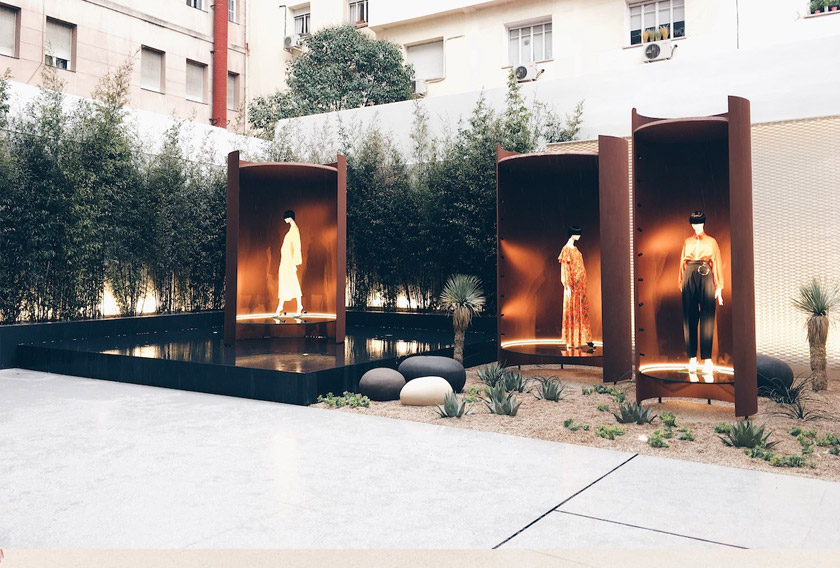 For example, Mango used marble in its new flagship store in Madrid's exclusive street: Serrano, 60. A 2,000 square meter store that installed natural stone in its interior decoration to reflect the personality of the brand: sophisticated and contemporary.
One of the world's largest fashion retailers, Inditex, has recently opened a concept store of 4,900 square meters in A Coruña. Natural stone plays a very important role in this shop because, during the refurbishment works, a part of the 18th century wall was discovered. Then, they decided to use Galician granite on the floor and walls of the store. In addition, the brand has just opened a store of 6,000 square meters in Madrid with light stone floors and furniture also made of stone and geometric shapes such as white stone benches.
PRADA USES BLACK MARBLE FOR EXTERIOR DESIGN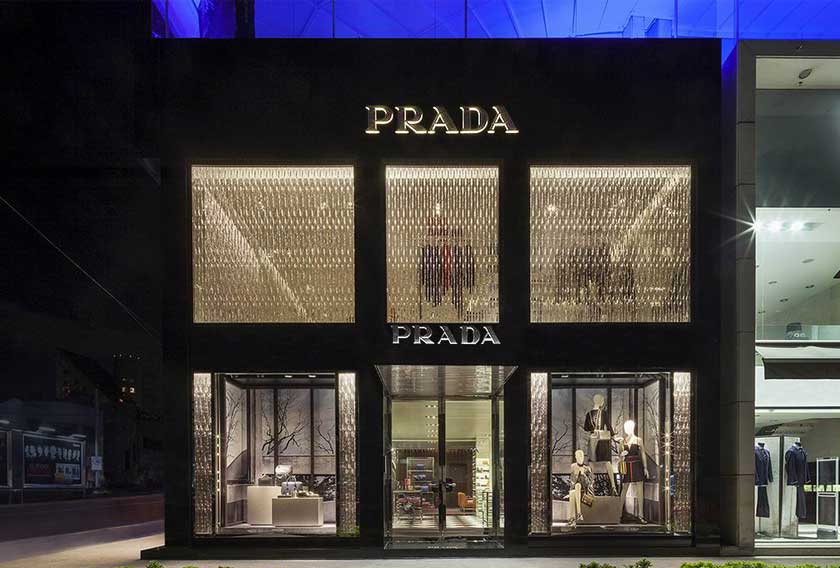 Prada, the Italian luxury fashion house, has chosen black marble as a symbol of the brand. The facades of their concept stores located in places like Mexico City show a modern architectural style, with elegant black marble facades that frame the entrances and the windows. Elegance is a very important value in this type of luxury stores, which use exclusive stone materials such as marbles and onyx in order to offer value to their brand.
Moreover, concept stores need resistant and durable floorings. Therefore, natural stone is an ideal material for interior and exterior floors. In addition, the stone material can be used to organize different areas of the store. Different materials such as slate, granite or limestone help to differentiate spaces within the same establishment thanks to their different shades and colors.
For further information about natural stone, check CUPA STONE products.