Natural Stone & Passive Houses: 3 great examples
Passive house is a building standard that is energy efficient, comfortable, affordable and sustainable at the same time. Low energy constructions require little energy for heating or cooling. In fact, certified passive houses are the best vehicle to deliver sustainable architecture. Natural stone can be used in this type of buildings due to its thermal efficiency and natural look. Here you have 3 examples of passive houses that used natural stone cladding to enhance their architectural design.
THE EQUINOX PASSIVE HOUSE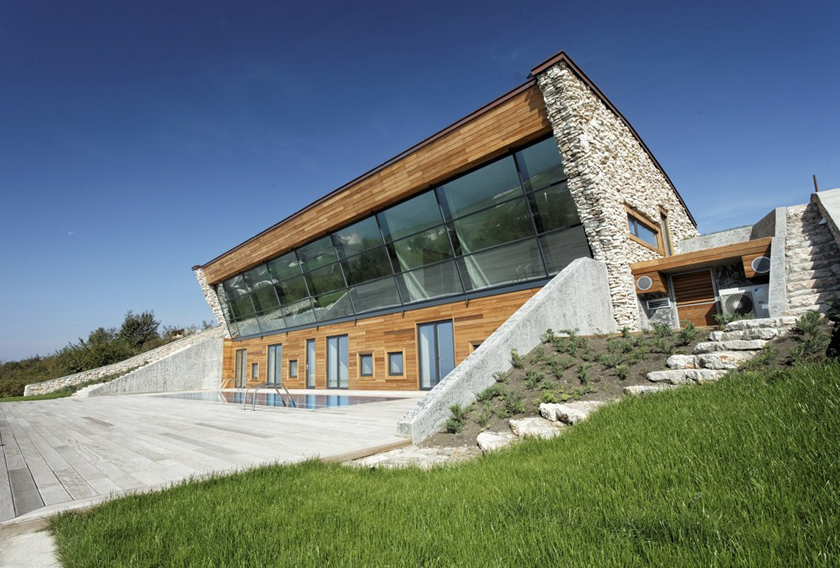 This small passive house has been made for a balanced life with nature. Located in Bulgaria, the Equinox Passivhaus, designed by Ignatov Architects, has achieved a 90% reduction in heating needs. The orientation of the large and efficient windows, green roofs planted with local grasses and a great facade made of local stones avoid cost and pollution from unnecessary transportation. The thermal mass of the hill also provides insulation and helps regulate temperatures during all seasons. This elegant dance with nature makes it one of the world's most beautiful and energy efficient homes.
TIMBER & STRAW PASSIVE HOUSE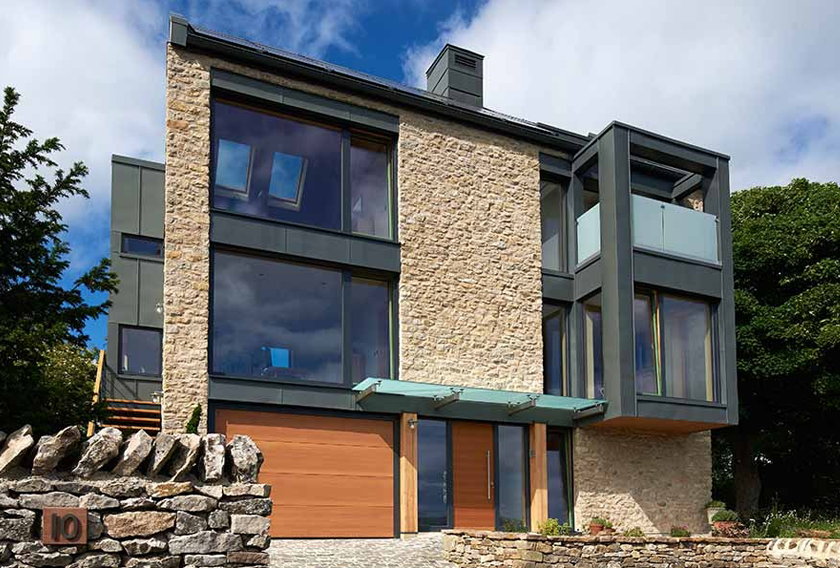 This passive house produces more energy than it consumes. The first straw-bale building in the world to reach the "passive house plus" standard has been designed by Halliday Clark Architects. Located in North Yorkshire (UK), the Timber & Straw Passive House blends in well with its surroundings, thanks to the natural stone cladding. Halliday Clark Architects designed the Timber & Straw Passive House guided by the "passive house plus" standars, a new certification category designed to recognise the production of renewable energy.
HOUSE IN THE LANDSCAPE IN POLAND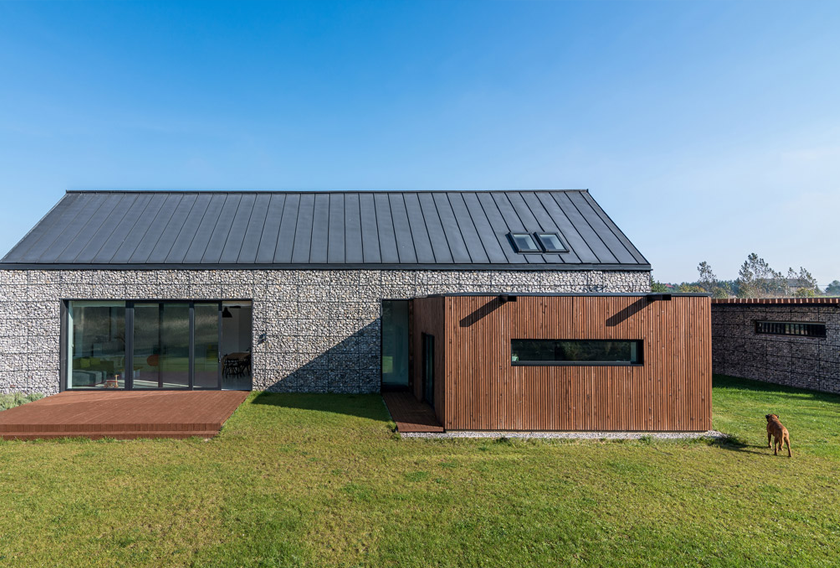 The facade of this Passivhaus in Poland has been arranged in the form of natural stone gabions. Located next to Zawiercie (Poland), this house designed by Kropka Studio merged the rustic feel of stone with a contemporary building technique. Cost-effective and durable, this stone façade showcases the poetic beauty of building sustainably. The gabion baskets filled with local limestone used to build nearby castles and churches, are an outer skin to blend the building in with the landscape. Large glass doors and windows provide enough natural light.
Check more information about advantages of Passivhaus buildings.