Advantages of a Passivhaus building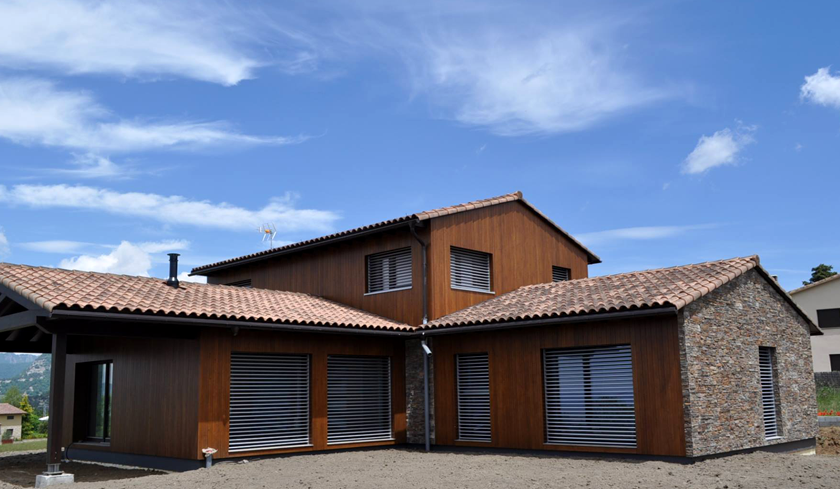 How can you use 90 to 95% less energy for heating and cooling? This is the main benefit of a Passivhaus, the fastest energy performance standard in the world. This is a simple guide with a set of design principles of a Passivhaus.
What is a Passivhaus?
Passivhaus or Passive House is a building standard that promotes the construction of a house with an excellent energy performance. This type of houses minimises the heating demands of the building. In a Passivhaus, thermal comfort is achieved to the greatest practical extent through the use of passive measures which can be applied not only to the residential sector but also to commercial, industrial and public buildings.
Passivhaus principles
East/west orientation in order to benefit from useful solar gains. 
Small buildings with a very compact structure in order to achieve the Passivhaus specific heating demand.
External insulation used to reduce thermal bridging. In Passivhaus, thermal bridges are usually removed.
Excellent level of airtightness that can be achieved by using an air tight membrane or barrier within each of the building elements.
Passive solar gains and glazing: in order to benefit fom the useful solar gains a Passivhaus requires the glazing to be optimised on the south façade with reduced glazing on the North façade. Solar gains make up a significant component to the free heat gains available to a Passivhaus during the heating season.
Summer overheating and shading: a central part of the Passivhaus principle is to make use of solar gains in winter to reduce the heating demand. It is a requirement for Passivhaus certification that temperatures exceeding 25º C cannot occur in a building for more than 10% of the occupied year. Thermal mass may also be used where appropriate to attenuate some of the diurnal temperature variations induced by unwanted solar gains.
Good indoor air quality, provided by a whole house mechanical ventilation system with highly efficient heat recovery.
Mechanical ventilation with heat recovery: a Passivhaus building will be capable of maintaining an internal temperature of 20ºC by relying on the heat given off by appliances, occupants and solar gain.
In warm climates, cross ventilation through open windows and night purge ventilation strategies may also be incorporated as part of the Passivhaus cooling concept when appropriate.
Where to install a Passivhaus
The Passivhaus standard can be applied to any climate in the world. Nowadays, Passivhaus buildings have been built in Europe, Asutralia, China, Japan, Canada, the USA, South America or even in Antarctica!