Natural stone, a climate responsive material in the World Architecture Day 2015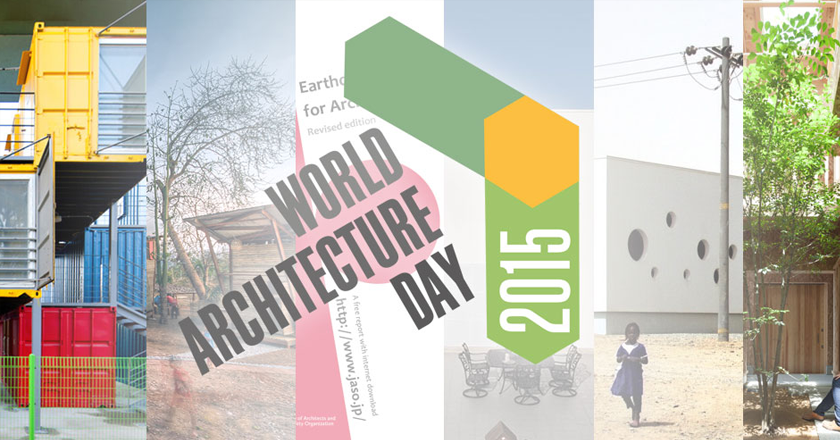 Architecture, Building and Climate is the theme of the World Architecture Day 2015 which is being held today. The International Union of Architects (UIA) celebrates this event to highlight the "essential role of architecture, design and town planning in reducing associated greenhouse gas emissions". In this case, natural stone is an energy efficient and climate responsive material choice for green architecture.
Climate change is one of the greatest challenges of our time. According to UIA President, architect Esa Mohamed, "buildings account for 32% of the global energy use and almost 20% of the total green house gas emission." Architecture can develop actions and solutions to deal with global climate change. For this reason, natural stone merits are many from the extraction, energy consumption, processing, recyclability and waste production…
From the architectural perspective, the properties of natural stones -energy efficiency aspects- are the reasons why a designer who choose this material. In fact, stone takes an architect closer to more climate responsive, natural and sustainable ways of building.
NATURAL STONE AND SUSTAINABLE BUILDINGS
"We will be building more structures that will consume more energy and potentially emits more CO2 into the atmosphere if zero carbon emission methods and designs are not adopted. It is the architect's duty to design for low and zero-energy developments", Esa Mohamed has highlighted. Consecuently, natural stones have the potential to be an ideal flooring, cladding, roofing or paving material. Why? Because this product can support reduced energy consumption, decreased utility costs and improved environmental footprint.
The contribution of stone to a sustainable construction is very relevant due to its low energy consumption during processing and the generally low conductivity of the rocks. Stone also means plenty of flexibility in architectural solutions, especially for cladding, paving, flooring and ventilated facades. Natural stone used as a building or landscaping material can decrease the urban heat island effect.
Leading a series of events and sessions devoted to responsible design, planning and building, the International Union of Architects (UIA) will underscore the contributions of architects worldwide during the COP 21 meetings (Paris – 30 November-11 December 2015).
Take a look at the UIA website.