Infercoa: natural stone for your home exterior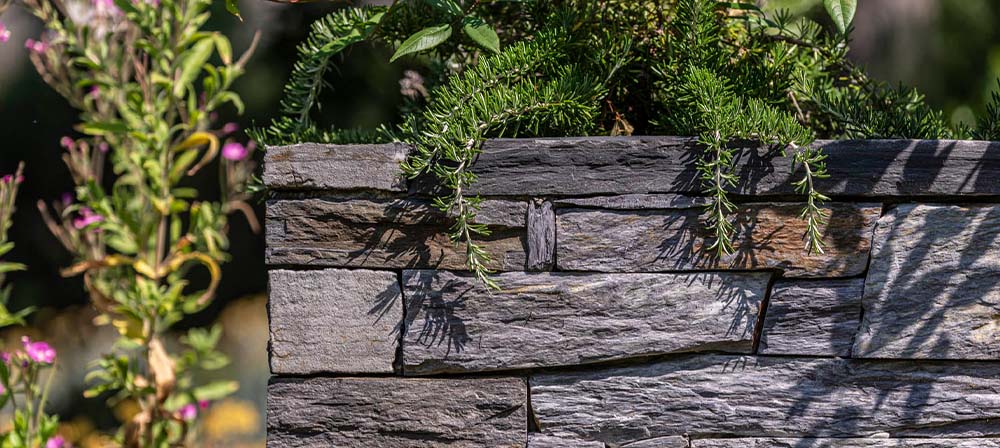 Infercoa, the natural stone extracted and commercialized by Cupa Stone, allows you to create exclusive spaces thanks to its resistance, elegance, and versatility. Infercoa can be supplied in a wide variety of formats, such as flooring, paving, steps, palisades, posts and wall cladding.
Natural, resistant, versatile, and elegant
Infercoa, the natural stone that comes directly from our quarries in Portugal, is known for its characteristic roughness and natural finish. The combination of high grip, versatility and aesthetics makes it the perfect choice for any exterior project.
In terms of resistance, Infercoa can stand the test of time and resist adverse weather conditions. It is also highly slip-resistant thanks to its textured surface.
Its versatility, that allows it to be easily adapted to different formats, and its black tones with rust-brown nuances, characterictic of Infercoa, give it a unique style that provides a rustic and timeless touch, perfect for all kinds of designs.
A versatile material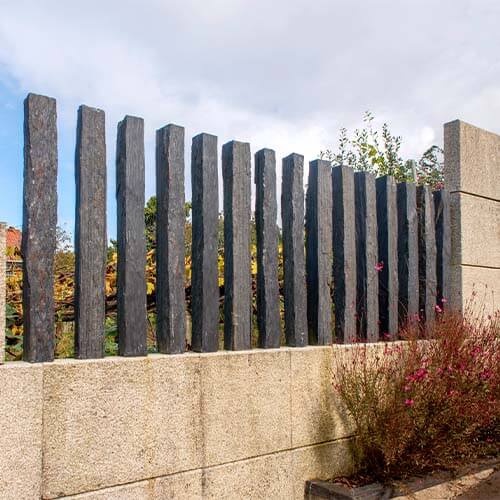 Available in different formats, such as posts, slabs, block steps or premade panels, they provide your home and garden with a unique solidity and beauty.
Thanks to its thickness and resistance, Infercoa is the ideal material for any type of exterior design. The different types of formats available, allows you to use it for vertically or horizontally.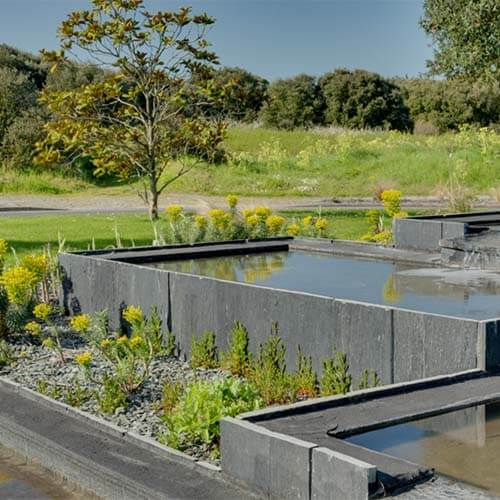 Block steps and smaller slabs are commonly used in garden paths and exterior flooring; posts, planks and palisades can be used for garden fences; and smaller blocks and the premade panels, Stonepanel™, are the perfect wall cladding solution.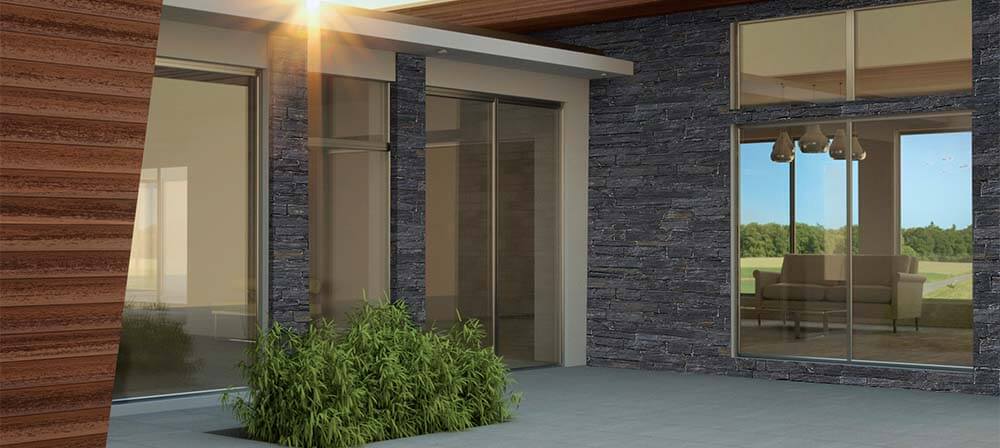 Infercoa is also part of the exclusive Stonepanel™ catalogue, a collection of premade natural stone panels for wall cladding. These panels offer a faster and safer installation than traditional masonry, thanks to its mechanical anchoring system.
Are you thinking about renovating the exterior of your house? Contact our team of experts for more information.