How to build a natural stone garden wall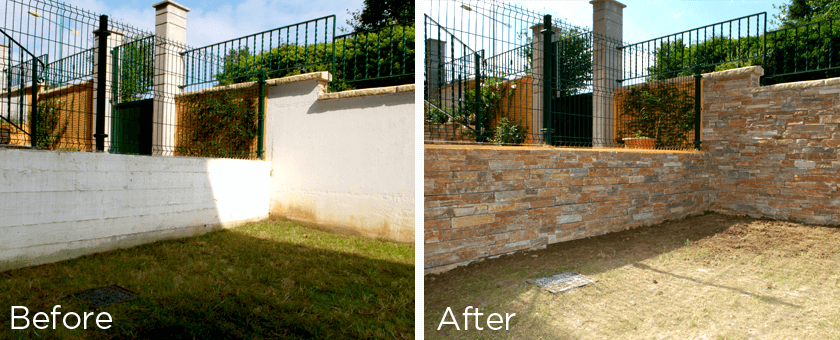 A natural stone wall can be a great decision of your landscaping project. A long-lasting stone wall can add personality and elegance to your garden. Eco-friendly, natural stone will provide an ideal finishing touch to your garden design.
Natural stone can easily be installed in garden walls. Natural stone panels certified for outdoor use, STONEPANEL™, the original, are the most secure and effective solution for installing stone at higher levels. These panels are made of natural stone attached to a concrete base reinforced with fiberglass mesh to ensure the stones remain attached. The same guidelines followed for installation of any other type of natural stone should be followed. In other words, make sure each piece is level and plumb.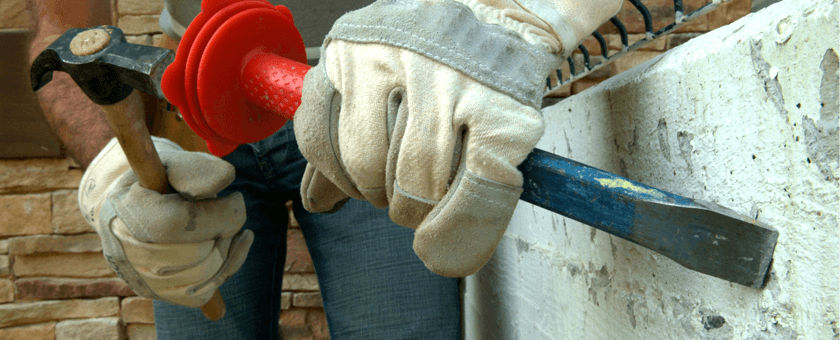 The surface of the wall must be flat, dry and free of loose parts. You have to remove existing coating in order to flatten the surface. For painted walls, the paint should be removed by scraping or grinding. Any cracks or holes should be filled with cement grout.
A CEMENT-LIKE ADHESIVE
A serrated trowel should be used to apply the adhesiver, covering both the back of the stone and the wall surface. Use a high performance cement-like adhesive, following manufacturer's instructions. Apply adhesive with a notched trowel. It is important to make sure that the adhesive used can support the weight of stone.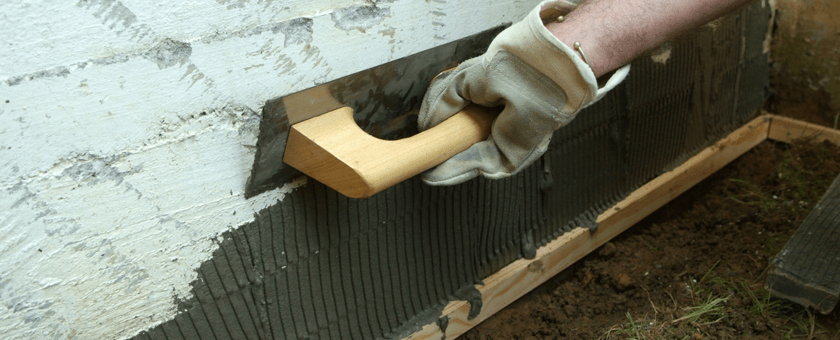 Leave a small expansion joint in order to absorb the product, support and adhesive expansions. Seal it with a suitable product in order to prevent moisture from damaging the bond.
USE A MECHANICAL ANCHOR
Natural stone should be set into place firmly using a rubber mallet. Trim the pieces using a radial saw or a water jet cutter to accommodate any elements projecting from the wall surface.

When installing natural stone on an exterior wall, a mechanical anchor must be used if the adhesive does not guarantee 100% grip. The anchor must be in accordance with the characteristics of the product.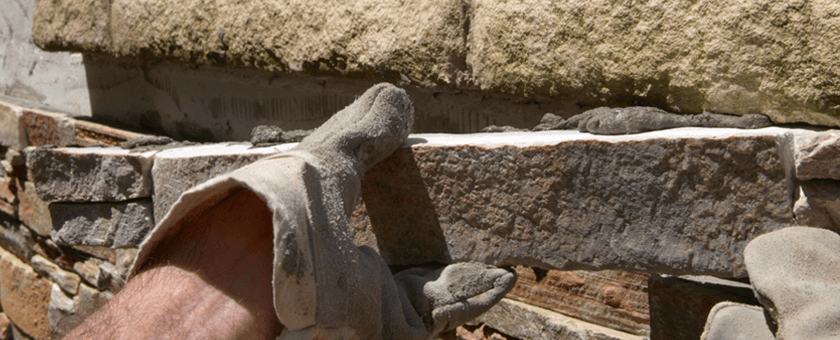 For further information, visit CUPA STONE website.