Home staging: add value to your home with natural stone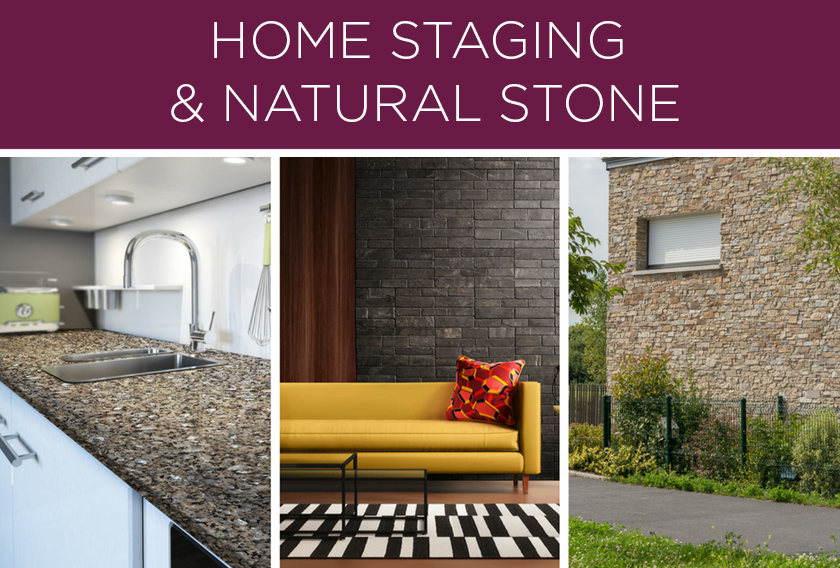 Home staging is generally used to prepare a property for sale, making a home appealing to call the attention of the buyers or renters. Staging techniques focus on improving its looks by transforming it into a welcoming and attractive house. People usually choose decorative elements such as arts, paintings, lights or carpets to stage their homes but you can also use natural stone to give potential buyers a more attractive first impression of the property.
The use of natural stone is an interesting option if you want to renovate or improve a home. With an affordable investment for every budget, you can enhance the look of a floor or "dress up" an empty wall, giving them a great improvement only with granite, quartzite, marble or limestone. In addition, the durability and resistance of natural stone are are essential to add value to any home.
Here are 3 ways natural stone can achieve a successful home staging:
1. GRANITE ADDS VALUE TO YOUR HOME STAGING
When we think about the most refurbished spaces in a house, kitchens and bathrooms are at the top of the list. Natural stone countertops can update your home decoration. Granite is a great option: the finish, form, color and textures of this product can turn your kitchen or bathroom into a sensory experience. Furthermore, granite is one of the most durable and resistant stones on Earth. So you can add value to your home staging with a new granite countertop.
2. STONEPANEL™ ENHANCES THE INTERNAL AND EXTERNAL LOOK
Whether it is for selling or renting, STONEPANEL™ -the only natural stone panel certified and guaranteed for outdoor use- is perfect to decorate facades os wall with a traditional or contemporary touch. The stone finishes make this panel a great product for interiors. They can create a sense of freshness and brightness to simple and renovated spaces, while also making them more comfortable, efficient and sustainable.
3. STONETACK™ ALLOWS A QUICK AND EASY TRANSFORMATION
Little changes can make a big difference. That is the key of STONETACK™, the first-ever self-adhesive natural slate panel for decorating interior walls. Totally DIY, this panels are a new home staging technique. This product is 100% eco-friendly, easy to install in three quick steps, and ideal for use in homes and businesses. Incredibly versatile, STONETACK™ can be installed on any type of interior wall, and goes perfectly with natural materials such as wood. The use of these natural slate panels in light rooms creates an equilibrium, a simple and elegant design.
For further information, check CUPA STONE website.