A contemporary retreat clad in STONEPANEL™ from the Czech Republic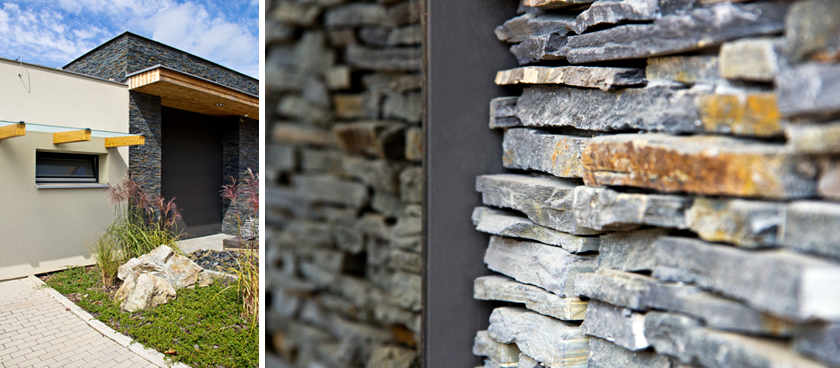 A contemporary cottage with an elegant and warmth look. This tiny house has been built as a modern retreat in Czech Republic. STONEPANEL™, the innovative system for natural stone cladding, adds quality and character to the exterior facade of this modern hideaway.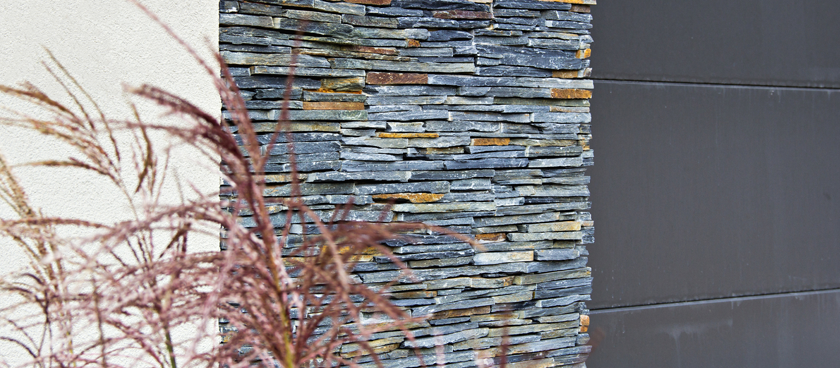 STONEPANEL™ Black Slate Thin Set is a traditional black slate with dark and blue tones that undergoes oxidation. Natural stone panels were installed on the facades of the house with a standard mesure of 61×15,2 cm and 3 cm of thickness. The exterior cladding is also composed of wood and white paint in a perfect material combination. Special pieces such as corners for windows were used to complete this perfect place to stay.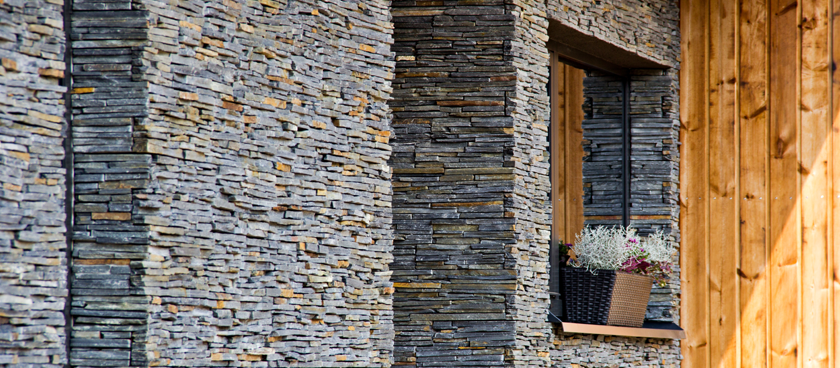 STONEPANEL™ is the most efficient, safe, aesthetic and the highest quality constructive solution that can be used for any type of natural stone wall cladding. Our natural stone panels STONEPANEL™ provide a simple and quick installation, 10 times faster than traditional masonry. This natural stone product is more profitable because there is non-existent product waste during the installation. Moreover, our natural stone panels require no skilled labor or machinery.
STONEPANEL™: excellent design and durability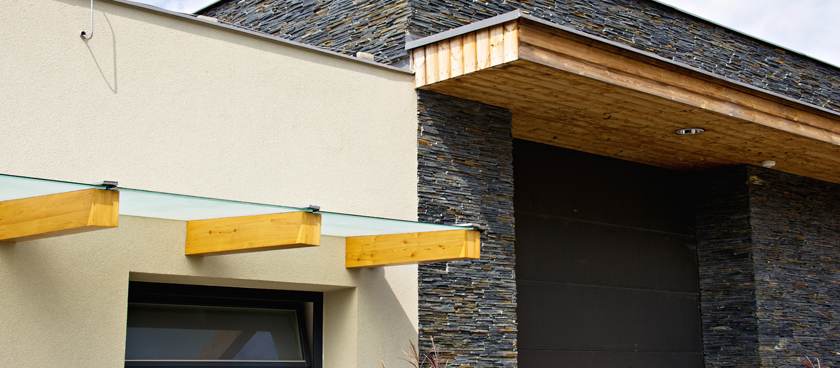 STONEPANEL™ is the only natural stone panel certified and guaranteed for outdoor use. STONEPANEL™ has been certified by the most prestigious European organizations: United Kingdom (BBA-Agrément), Germany (DIBT-ABZ), France (CSTB-Avis Technique) and Norway (SINTEF-Technical Approval). For this project, our product is the safest solution because the incorporated mechanical anchor of ours panels, made of stainless steel, enables the installation of natural stone panels on surfaces higher than two meters. By combining quality and avant-garde design, STONEPANEL™creates housing that is not only elegant and beautiful but cosy and practical as well.
The choice of natural stone materials was because of its excellent design, resistance properties and durability. It is worth highlighting the sophisticated contrast among the light walls, the stone facade and the outstanding wooden walls.
A housing project where design goes hand in hand with originality, without compromising either comfort or habitability.
For further information, check CUPA STONE website.