Black and white kitchens in natural stone: a timeless trend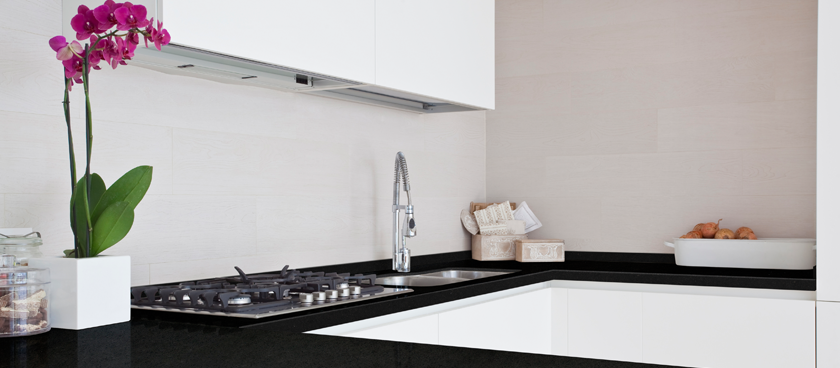 A black and white design is a classic that is never out of style. Whether you favour a traditional or contemporary house, granite is a sophisticated choice for a kitchen thanks to a palette of colours that fits in perfectly a black-and-white scheme, with a fresh and elegant appeal.
Stylish and sophisticated spots may be created with black granites. Take advantage of leather finish because it gives the natural stone a soft appearance. The contrast of black and white with other colours such as red or yellow, can create kitchens that are both dramatic and exquise. This type of colour combination makes a bold visual statement, totally in fashion for many years.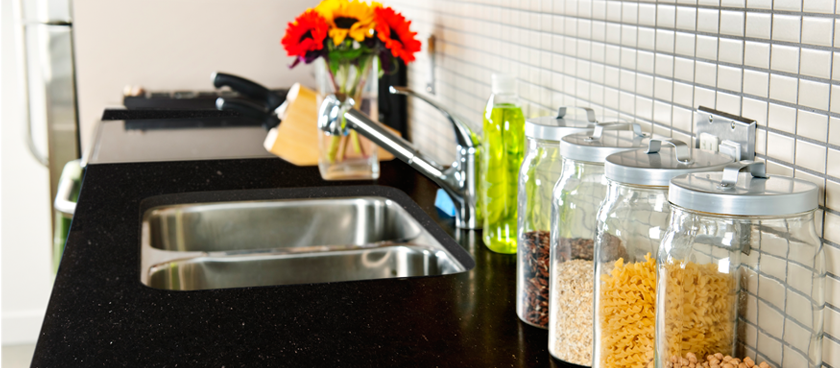 On the one side, a classic kitchen can achieve a modern edge by using a black glossy granite countertop. The black can be balanced by using dark slate tiles for the flooring. This effect can be continued by choosing white accesories. On the other side, thanks to the combination of black and white, your kitchen could seem larger than it is.
You can choose black color to a kitchen island and pure white for wall cabinets in order to not decrease its visible size. Build in clear lights could make your kitchen even more awesome and help you to create a striking atmosphere.
WHITE MINIMALIST KITCHENS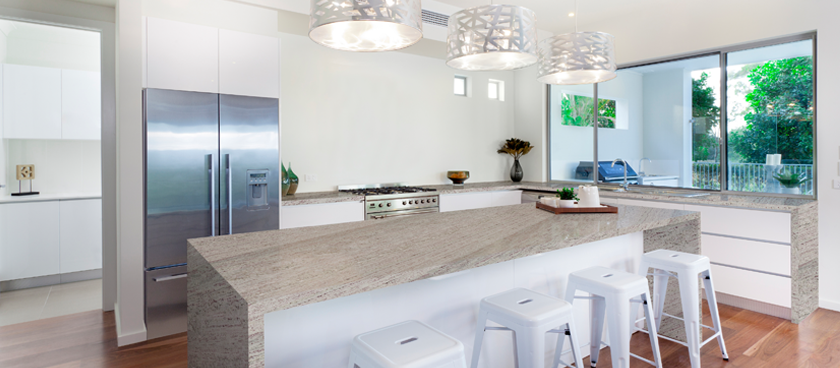 White or creamy granite is the perfect product for any modern kitchen design. The veins of natural stone provide each slab with an original appearance. White colors don't affect the durability, maintenance or beauty of the kitchen countertop. Instead, white granite is versatile and homogeneous, totally adaptable to any project.
You can add light and a feeling of space to your kitchen, thanks to white natural stone. Try using a strong colour on one wall to creating constrast and a feeling of harmony. A white kitchen brings a positive charge of energy and freshness. Creamy colored granite makes the kitchen very attractive and elegant.
A black and white kitchen can use other colours such as grey, that keeps the space feeling warm and comfortable. Soft grey cabinets and fresh white walls keep the kitchen feeling welcoming while black  granite countertops add a modern feel to the room.