5 examples of contemporary granite facades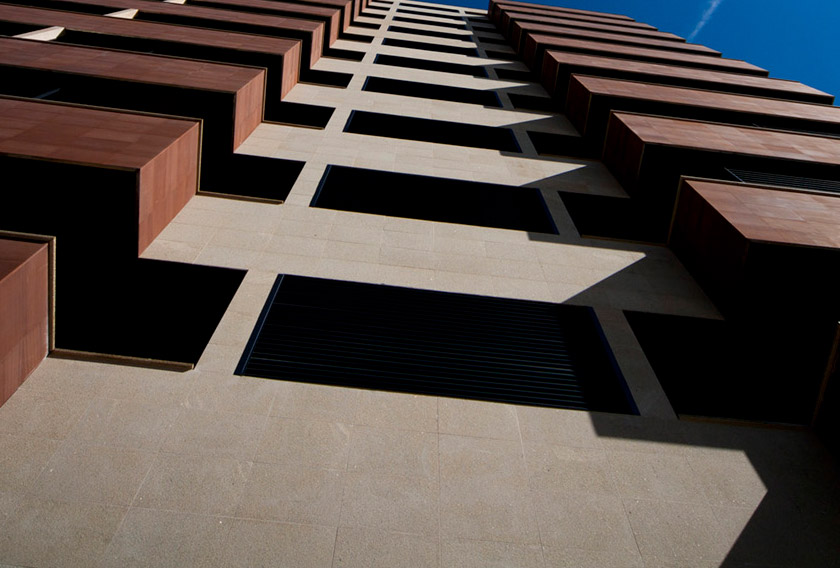 Contemporary architects have in common the use of advanced technology and modern building materials. They create facades to astonish. For their façade designs, they are renovating the use of natural materials such as granite. Here you have 5 beautiful examples of contemporary granite facades:
1. VMS HOUSE: MARCOS MIGUÉLEZ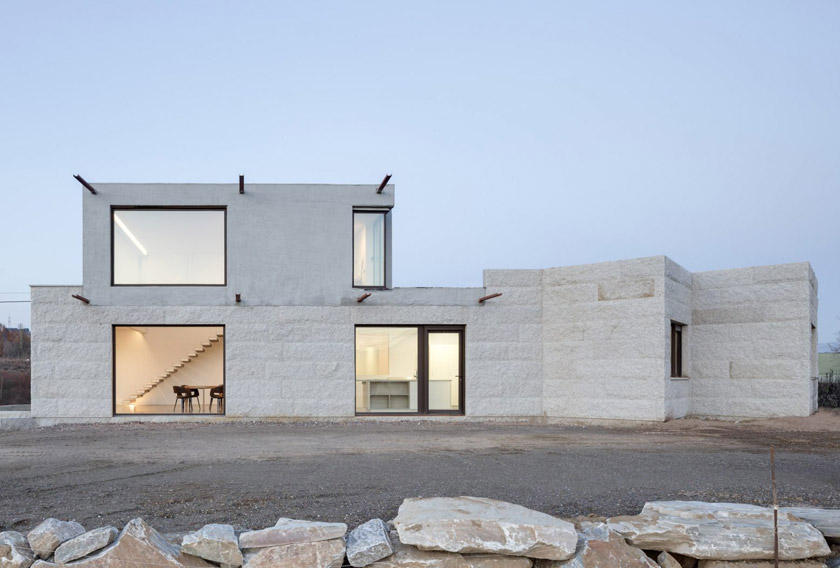 Granite is a hard igneous rock known for its durability and resistance to wind and rain. This is the main reason why architects choose thei stone for facades. White granite convers the entire exterior of VMS House located at Leon (Spain). The stone walls give the impression of a modern castle. Architect Marcos Miguélez reinterprets the essence of traditional masonry with great thick stone walls made of granite.
2. ARMADALE RESIDENCE: B.E. ARCHITECTURE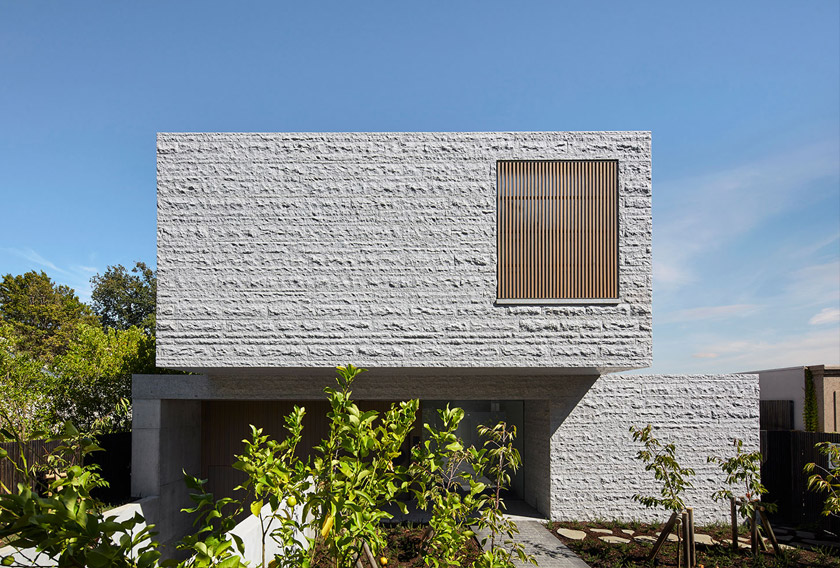 An ode to granite. This is the aim of BE architecture for Armadale Residence, a large family home in Melbourne (Australia). The building's skin is made of 260 tons of grey granite. The design looks as though it could have been carved from a single stone. The use of three types of granite unifies the external and internal spaces, which are light and open.
3. WIND TOWER: AGI ARCHITECTS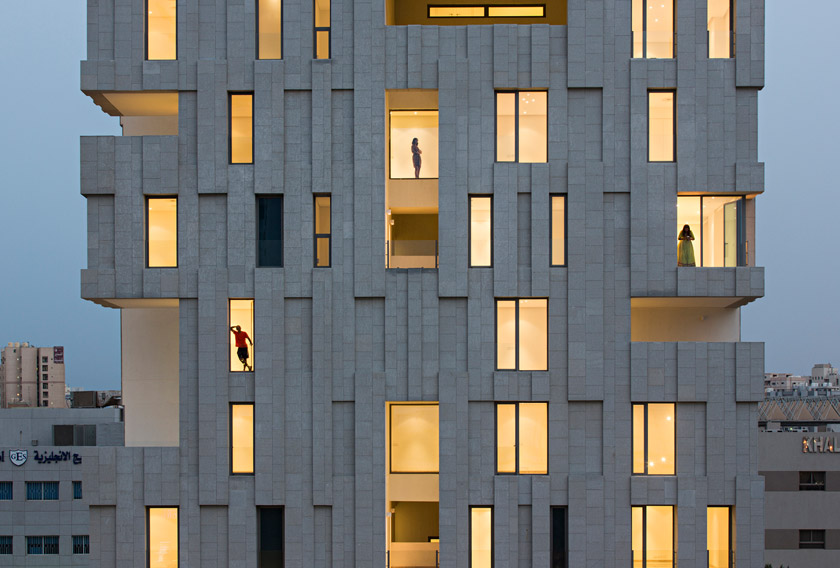 The unique character and strength of a granite facade is reflected in the Wind Tower located at Kuwait. Granite is chosen for the façade, in order to give the tower an aspect of a monolithic sculpture that is carved by the wind. AGI Architects creates a contrast with the smooth surfaces of the interior courtyard that are rendered in white plaster.
4. THERAN APARTMENT BLOCK: AYENEH OFFICE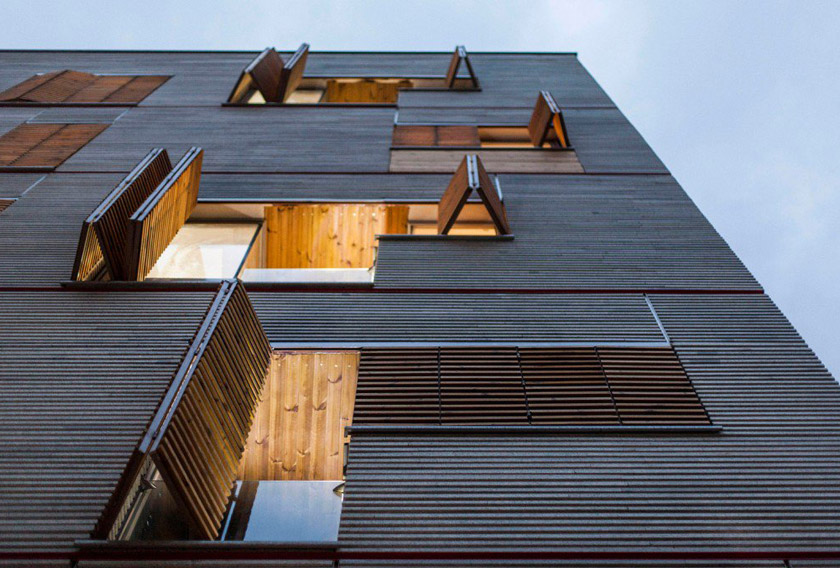 Ayeneh Office gives this Tehran apartment block a textured facade with ridged granite and timber. Located in the north of the Irani capital, the building's facade is composed by offcuts of granite, laid in strips of varying depths to create a ridged surface. The granite also continues inside on some walls to create a visual connection between the interior and the exterior of this amazing building.
5. THE MET BREUER: BEYER BLINDER BELLE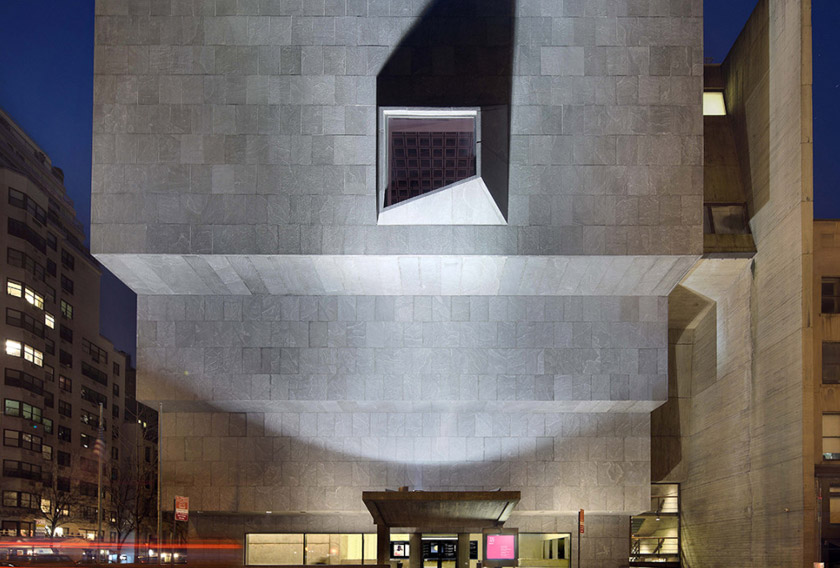 New York firm Beyer Blinder Belle renovated the iconic building of the Whitney Museum of American Art into the Met Breuer for the Metropolitan Museum of Art's. The famous gray granite façade was restored to redefine the Met's public image. Breuer's granite façade is accented by a distinctive array of asymmetrical windows, along with an expansive glass front to the lobby entryway.
Have a look at this CUPA STONE project with a granite facade.