3 creative ways to dress up your walls with STONETACK™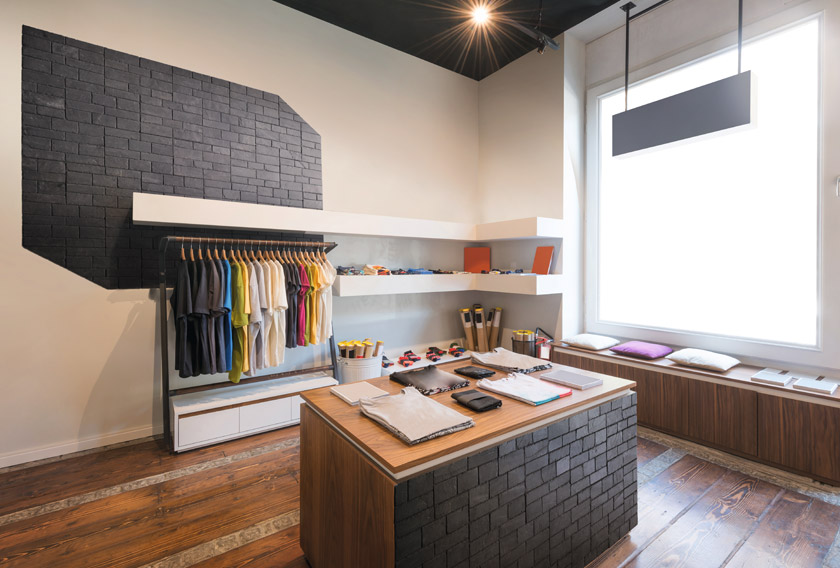 When you decide to decorate your interior walls, you have to decide how your home will look. You can find the specific look for your interior design using STONETACK™, the first auto-adhesive natural slate panel. The stone texture will add an authentic and natural look to the interior walls of your house or your store, transforming the space.
STONETACK™ can be applied to any type of support, whether it be wood, ceramic, smooth cement surfaces as well as painted walls. Our firts self-adhesive natural slate panels are perfect for homes and businesses (commercial buildings, restaurants, offices, shops…) Here you have some ideas to dress up your walls:
TRANSFORM AN ATTIC INTO A COZY LIVING-ROOM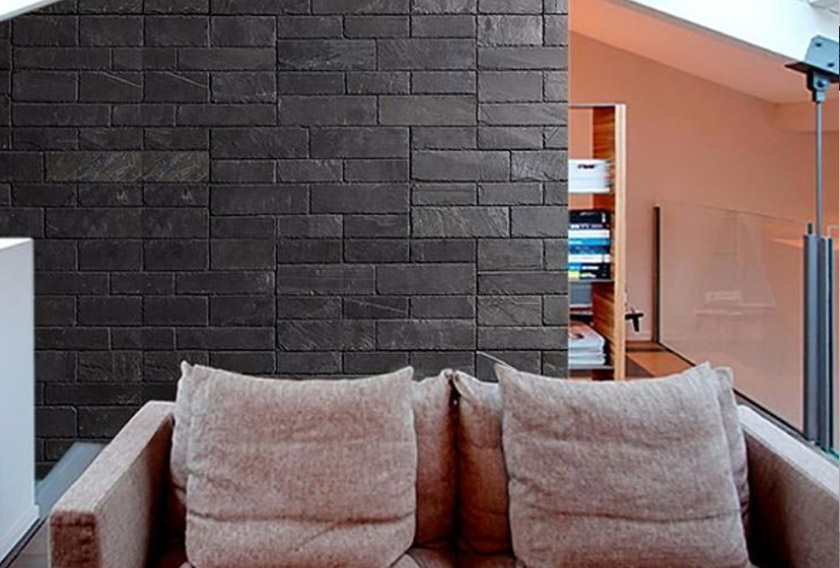 Your attic can be converted into an addition living room with a touch of contemporary style. This renovation will provide much needed extra living and storage space. A wall installation of STONETACK™ natural slate panels can help you to separate different spaces such as the living room from the bedroom. A pair of large roof windows will provide some light. The living room is small but nice and cocooning.
MAKE YOUR OWN DIY HEADBOARD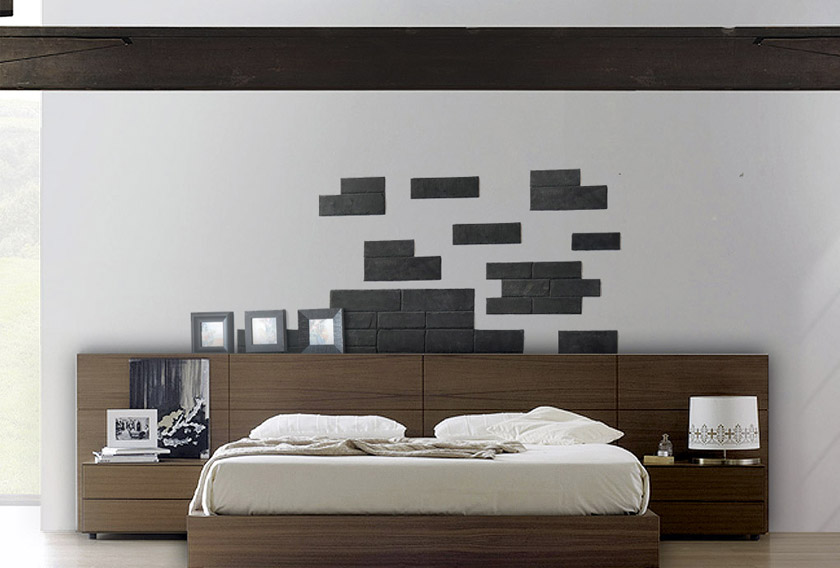 You can create a DIY headboard to give an original touch to your bedroom decoration. This type of headboards is mostly decorative and pleasing. You can cut different slate slabs of STONETACK™ and attach them applying pressure, creating a kind of 'Tetris'. The natural texture of the slate is a deco trend in 2017. Let your imagination run wild and create a DIY headboard!
NATURAL RESTAURANT INTERIOR DESIGN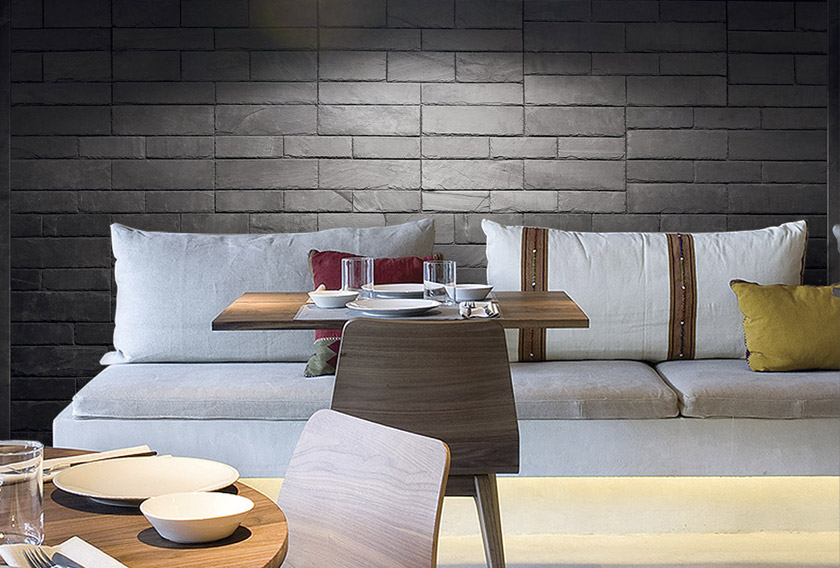 A good interior design can do much for a cafe, restaurant or bar. Restaurant design sets the stage for customer's dining experience. There are thousands of factors to juggle such as what your restaurant style will be like. Add a refreshing and friendly decoration for your restaurant with STONETACK™ panels. In this case, the white sofa and wooden furniture combine with the black-colored wall installation of STONETACK™ panels.
STONETACK™ panels are distributed in individual boxes of 6 panels, each with a surface area of 54 x 30 cm, and between 5.5 to 7.5 mm thick. Just one box is enough to cover a surface of approximately 1 square meter. Its dark-hued brilliance and elegant texture add an authentic, natural look to your decor.
For further information, check STONETACK™ website.