4 things you need to know before your kitchen renovation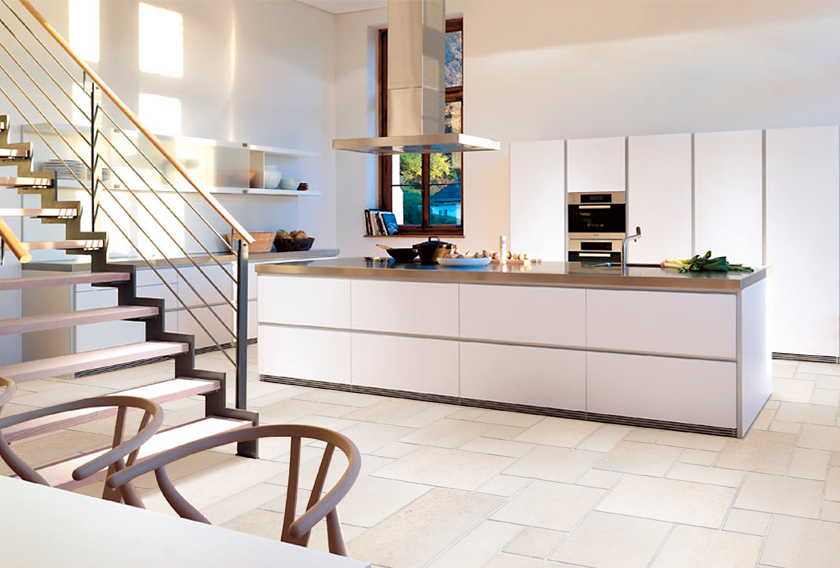 When you are planning a kitchen renovation, you have to consider some important things. The choice of style, countertop, flooring and wall cladding will be crucial for a successful project. CUPA STONE gives this 4-step guide to ensure that your dream kitchen becomes true!
1. DECORATION STYLES: RUSTIC OR CONTEMPORARY
The look of your kitchen is very important. When designing your kitchen, the main style you will need to choose is rustic or contemporary. On the one hand, the main purpose of traditional kitchens is to cook, so it is common to have a rustic look. On the other hand, modern or contemporary looks show clean lines and amazing designs. Simplicity and functionality are the goals of this timeless kitchen designs.
2. THE RIGHT COUNTERTOP IS THE MOST RESISTANT
Countertops play a leading role when you have to choose the best work surface in kitchens. Durability and resistance are the main key factors in order to withstand intense heat, stains, abrasions or cuts. Natural stones such as granite, slate or quartzite are the most suitable products for countertops. Granite is available in a wide range of finishes and colors, from vibrant blues to midnight blacks and mottle whites. Easy to clean and maintain, natural stone is undoubtedly the best choice for kitchen worktops.
3. KITCHEN FLOOR IDEAS: DURABILITY IS THE PRIORITY
When you are looking for kitchen flooring ideas, durability should be a priority. First of all, make sure you have a clear idea about the function of your floor. If it is going to have high-traffic use, you will probably need a very resistant material for your flooring. Granite, slate, marble or travertine are some natural stones that will give your flooring a unique durability. You have to ckeck the natural stone pieces that you want to install in your floor for a similar texture and tonal match. You can choose a honed surface for natural stone flooring because it will give you a more contemporary look.
4. WALL CLADDING IN CLEAR AND BRIGHT COLORS
If you don't know what type of wall cladding fits in well in your new kitchen, you can consider clear and bright colors. Stone tiles will be a good choice because they give a natural look to your walls and almost zero maintenance. Granite, slate, marble and sandstone walls are very popular because they are durable and always look elegant, whether you choose a rustic or a luxurious look.
Tell us what style of kitchen you should choose!
Get more ideas from CUPA STONE blog!