Sustainable building with natural stone masonry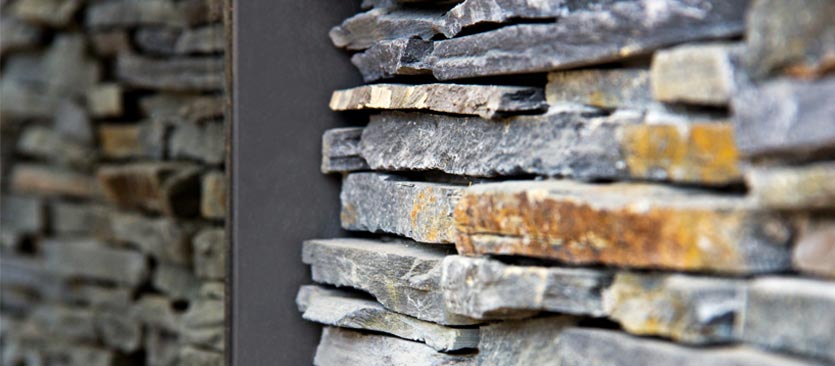 Natural stone is a construction product absolutely competitive in terms of sustainability. An efficient design of masonry structures is possible by means of practical verification procedures. This is the result of an extensive study that compares sustainable facades of stone, concrete and wood. 
The report Sustainable building with masonry was carried out by the Institut für Massivbau of Technische Universität Darmstadt along with LCEE (Life Cycle Engineering Experts) in Germany. Masonry construction was faced with a variety of challenges. The importance of energy savings and the challenge of sustainability have force the manufacturers of natural stone to make innovative products. Masonry is an excellent position in comparison with other building methods.

1. SUSTAINABILITY: LOW MANUFACTURING COSTS
The production of raw materials for the masonry industry doesn't generate production wastes. The remaining raw materials can be directly returned into the shaping process and recycled into the process of raw materials production. A masonry wall requires only about 4 kg of mortar per square metre of wall. A natural stone wall can be manufacturated more easily than wall elements made of reinforced concrete. Compared to other customary building methods, exterior walls made of masonry can be built at lower manufacturing costs.
2. NATURAL STONE FAÇADES AND PASSIVE HOUSE STANDARDS
Massive masonry wall constructions with customary wall thicknesses can reach heat transfer coefficients according to the passive house standard. In combination with highly thermally insulated windows or doors and a high energetic quality of further building components, temperature asymmetries can be avoided with exterior masonry walls. The massive construction method features an important advantage at high outdoor temperatures in summer. Thanks to the massiveness and high inertia when exposed to temperature fluctuations, natural stone walls are able to absorb heat and to release it delayed which means that they are able to buffer the heat.

3. NATURAL STONE AS A RECYCLED BUILDING MATERIAL
Natural stone can be recycled to be used in road and earth constructions as well as aggregates for the production of concrete building materials. This is important because high reutilization and recycling rates lead to decreased environmental pollution due to the otherwise necessary disposal of wastes. Therefore, there is potential to increase to production of higher quality recycled building materials.
4. THE LOWER ENVIRONMENTAL IMPACT OF A STONE HOUSE
There are exemplary certifications of a model home made of masonry in order to be able to generate a complete sustainability balance for residential buildings. The principal result of these certification examples are the findings regarding the lifecycle assessment. For example, a concrete house has slightly higher environmental impacts as compared to the masonry variations. In short, the massive multi-family model houses made of masonry feature a life cycle quality which is comparable to that of the reference models made of reinforced concrete and wooden construction, and in some respects they are even better.
5. INNOVATIONS IN DESIGN AND CONSTRUCTION USING STONE
The design of masonry structures can be made using simple and practical tables starting at the pre-dimensioning up to the final verification of the load bearing capacity. In this context, it must be ensured at the same time that this procedure enables material-efficient solutions.
All in all, masonry construction is in an excellent position with regard to teaching in order to convey the issues in a practical way and to raise enthusiasm for this building method among future generations of engineers and architects.
Download the full report here.