STONEPANEL™, the right stone facade for a new East Midlands development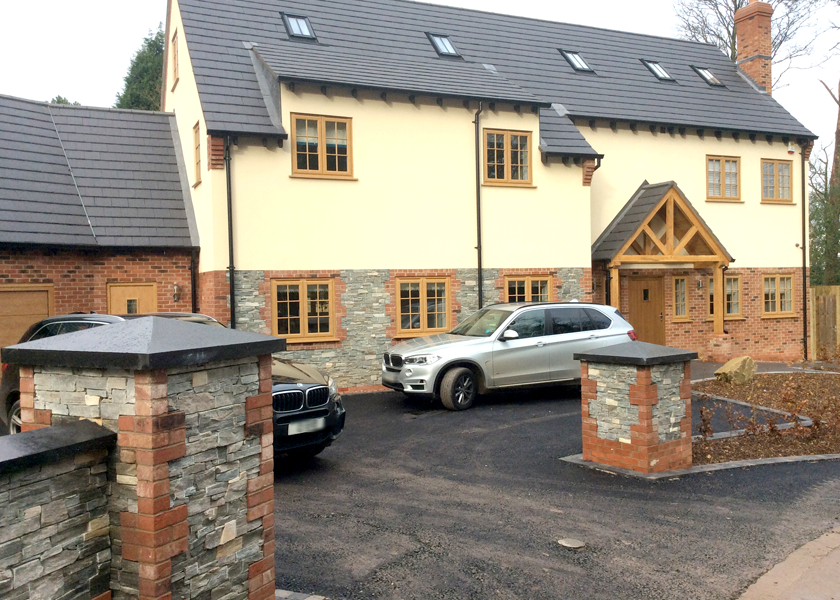 The existing buildings in Woodhouse Eaves are renowned for being built in a traditional stone that has made the village one of the most desirable in the county. The external finish of this new East Midlands development was very important to blend in seamlessly with the houses in the surrounding area. The grey quartzite of natural stone panels STONEPANEL™ Nordic fitted in well with traditional constructions in Leicestershire (UK) and it added efficiencies in both cost and time.
Willmark Homes developed eight luxury properties with landscaped gardens on a five-acre site in a historic Leicestershire village, near Loughborough. The planners' requirements were very specific: finding the right stone facade was very important. Taylor Maxwell, exclusive distributor of STONEPANEL™ in the UK, provided our innovative cladding system. In this case, STONEPANEL™ Nordic gives a sense of freshness and brightness to this rustic project.
STONEPANEL™ is the only wall cladding application certified and guaranteed for outdoor use. It has been certified by the most prestigious European organizations such as BBA-Agrément Certificates in UK. The incorporated mechanical anchor of STONEPANEL™, made of stainless steel, enables the installation of natural stone panels on surfaces higher than two meters.
QUICK INSTALLATION AND SAVINGS IN MATERIAL COSTS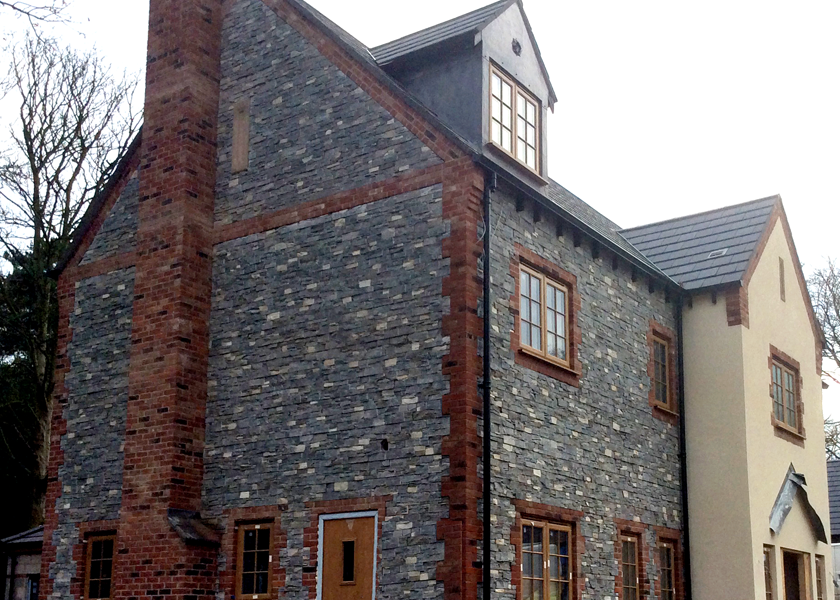 Bryan Webster, who installed the natural stone cladding on the new houses, highlighted the speed of construction. "It's about three or four times quicker to install than the actual stone, and on top of that you have the saving in the material costs", he emphasised. In fact, the simple and quick installation of STONEPANEL™ is supported with facts such as a placing rate average 20m²/day.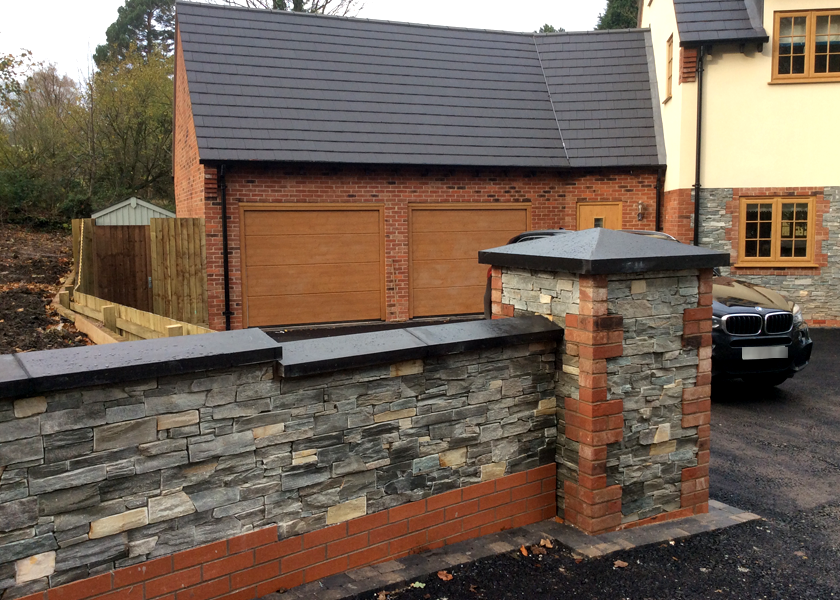 STONEPANEL™ provided more advantages to this project: it is more profitable due to the virtually non-existent product waste. Natural stone is more durable than other cladding materials. For this development, the front elevation of the buildings incorporated a high gable with natural stone panels and to the right above the garage is an eyelash window. These architectural features mixed with STONEPANEL™ present a stunning proposition.
Front and rear gardens are landscaped in accordance with the appoved landscaping scheme. The new East Midlands development has a stone feature entrance and a bollard lighting illuminates the driveway. Homes have a large drive and oversized double garage.
For more information, visit CUPA STONE website.
Take a look at Taylor Maxwell page web.