Stonepanel™ Infercoa provides a "natural design" for 'House 47'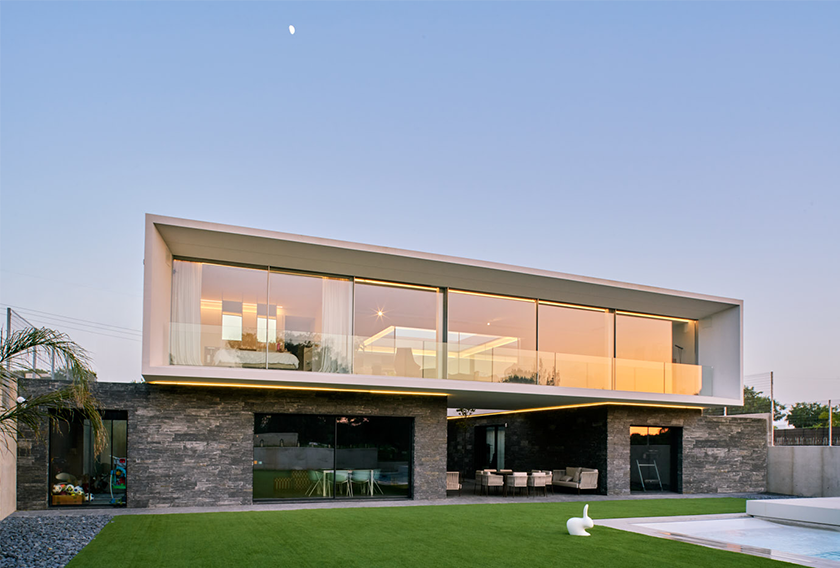 House 47 is a private home located in "Torre en Conill", a residential area in Bétera, near Valencia. Designed by the architect Miguel González from Arquitopias studio, the project includes an exterior cladding using STONEPANEL™ Infercoa.
STONEPANEL™ Infercoa, a contemporary look for facades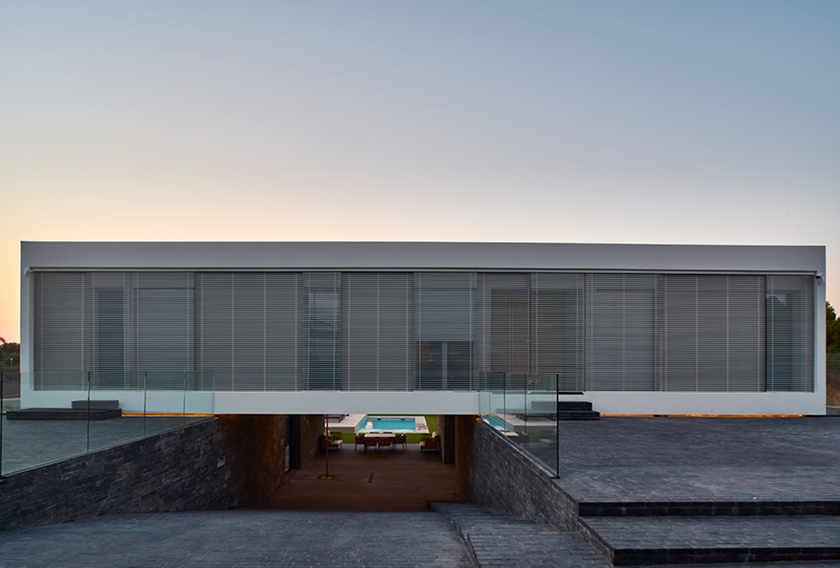 In a project where preserving the natural landscape and the indispensable connection between the inside and outside are two key drivers, CUPA STONE natural stone fits perfectly.
This contemporary house stands out for its "natural design" provided by STONEPANEL™ Infercoa, a CUPA STONE exclusive product. Our natural stone system certified for exteriors is composed by dark-toned, natural slate extracted directly from a CUPA STONE quarry in Portugal.
"When I saw STONEPANEL™, I was totally convinced!"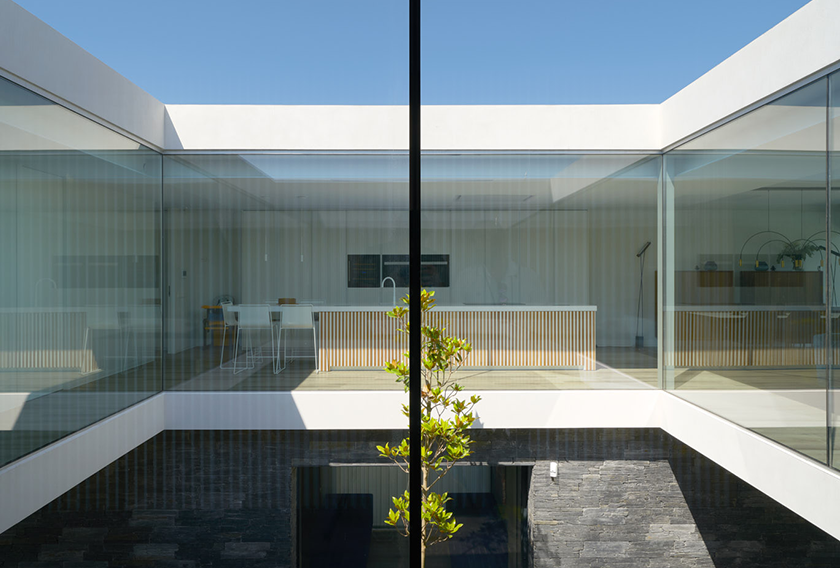 "I always try to use the best building materials for my projects. When I saw a Stonepanel™ sample, I was totally convinced!", the architect says.
STONEPANEL™ is the most efficient, safe, aesthetic and the highest quality constructive solution that can be used for any type of natural stone wall cladding. STONEPANEL™ Infercoa incorporates the patented anchor system created and patented by CUPA GROUP, turning it into the only natural stone panel certified and guaranteed for outdoor use. This system enables the installation of STONEPANEL™ Infercoa on surfaces higher than two meters.
"Natural products add quality, warmth and honesty to the project"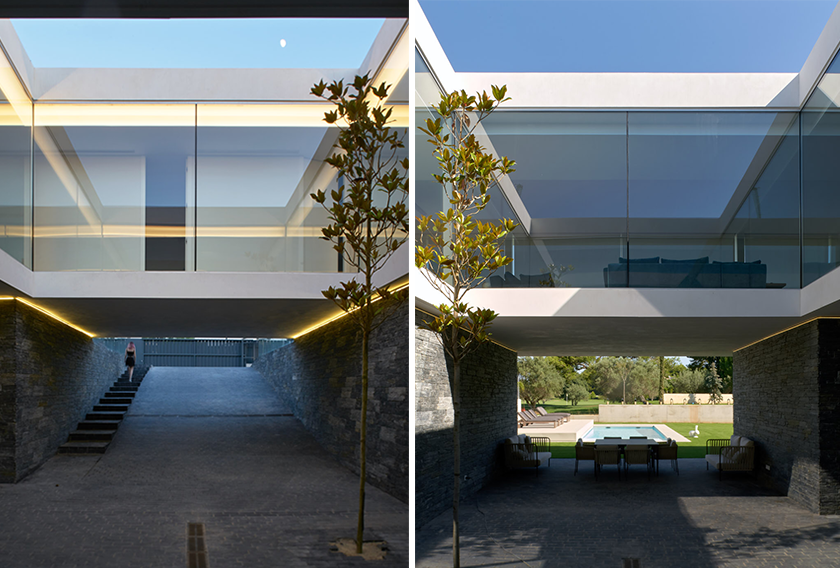 According to the architect Miguel González, "natural products add quality, warmth and honesty to the final project. On a technical level, we had to create some extra solutions during the construction, but the final result was fantastic."
This natural stone panel is available in a standard measure of 60×20 cm, with 3.5-5 cm of thickness. Its S-shape enhances the external look of any project because it avoids visible joints. It is simple and quick to install: 10 times faster than traditional masonry.
If you need more product details about STONEPANEL™ Infercoa, visit our page.
Find out more informations about this project here: Arquitopias studio website
Interior designer: Carmen Camacho
Contractor: Casastar Promociones.
© Pictures: Arturo Ferrer.